Trade wars and resiliency
One of Minnesota's best-selling products to China in 2019 was optical elements, including sophisticated lenses and prisms.
This was curious because these products were among the thousands targeted by China in a trade war with the United States.
In fact, optical elements were hit with 10 percent retaliatory tariffs in 2018, then 20 percent in 2019. Yet Census Bureau records show that exports of these products grew 117 percent, or $107.2 million, compared with 2017, the year before the trade war.
Among states in the Federal Reserve's Ninth District, Minnesota stood out as having suffered the least in the trade war with China and the least in exports overall. Some of this had to do with certain product categories that seemed resistant to Chinese tariffs and some with products that weren't targeted by tariffs, such as pharmaceutical blood products.
"We like to say our economy is resilient because it's very diverse," said Thu-Mai Ho-Kim, an economic analyst with the Minnesota Department of Employment and Economic Development.
Overall, exports from Ninth District states declined between 2017 and 2019—amid the trade wars—with the exception of Minnesota and Montana.
The trade disputes with Canada, China, the European Union, and Mexico, all major trade partners, began in the middle of 2018. The most serious brouhaha with China targeted far more categories of goods worth more dollars with retaliatory tariffs than other trade partners. Trade wars with Canada and Mexico ended in the middle of 2019.
Ninth District exports to China suffered the greatest percentage decrease, ranging from 11 percent in Minnesota to 40 percent in South Dakota. Exports to other major trade partners declined by single-digit percentages or actually grew in most states.
The big picture
Here's how Ninth District states did in 2019 compared with 2017—before the trade wars commenced—with all figures adjusted for inflation.:
Minnesota: $26.6 billion overall, up 1 percent.
The state recently reported that exports were down 2 percent relative to 2018. But, as Ho-Kim acknowledged, some panic buying in advance of the retaliatory tariffs going into effect may have caused 2018 exports to paradoxically increase.
Montana: $2.4 billion overall, up 2 percent.
North Dakota: $5.8 billion overall, down 6 percent.
This does not include oil exports, most of which transit through Canadian pipelines and back to the United States. Because the oil doesn't remain in Canada, the U.S. Commercial Service office in North Dakota excludes oil in its export reports for the state.
South Dakota: $4.2 billion overall, down 10 percent.
Wisconsin: $21.8 billion overall, down 7 percent.
Michigan: $55.9 billion overall, down 11 percent.
By comparison, total U.S. exports were $1.7 trillion, up 2 percent, comparing 2017 with 2019.
Note that the state figures above aren't official Census Bureau statistics but a combination of Census statistics and rough estimates from the U.S. Department of Agriculture. The Census tends to underestimate ag exports from landlocked states because the exports are counted at seaports before they're loaded onto ships, not in the states that produced them. (USDA exports for 2019 weren't available and were extrapolated using Census data; break-outs by country were also extrapolated.)
Relying on China
Chinese tariffs appear to be responsible for much of the slowdown. The Asian economic powerhouse accounted for a large chunk of Ninth District exports prior to the trade war, from 7 percent in Michigan to 20 percent in South Dakota. For comparison, 8 percent of U.S. exports went to China.
To some extent, most states balanced the loss of exports to China with gains in other markets, but that was more difficult for states with massive exposure to the Chinese market. No surprise then that South Dakota was the Ninth District state most affected by declining trade with China. To offset its $370.4 million decrease in exports to China, the state would have to have gained 8 percent exports to the rest of the world.
In Montana, exports to China decreased by $75.9 million. A 3 percent increase in exports to other countries was needed to offset that loss. Exports to Canada and Mexico also shrank modestly. But exports to the European Union grew by $66.3 million, led by scrap precious metals and pharmaceutical blood products, and exports to other countries grew $69 million.
In Minnesota, exports to China decreased by $370.2 million. A 1 percent increase in exports to other countries was needed to offset that loss. Like Montana, Minnesota's exports to other markets grew. But exports that resisted tariffs, such as the optical elements, appear to have helped considerably. The total increase in these exports, relative to the state's total exports to China, was much larger than in other Ninth District states.
Loading chart 1...
Loading chart 2...
Loading chart 3...
Ag tariffs
A large part of the Chinese trade war story is agricultural exports, which China blanketed with tariffs early on. Soybean-growing states, which include all those in the Ninth District except Montana, bore the brunt of it because China was the biggest buyer of U.S. soybeans.
Here's how ag exports fared in the district between 2017 and 2019:
Minnesota: $6.9 billion, down 8 percent.
Montana: $1.3 billion, down 1 percent.
North Dakota: $4.5 billion, down 6 percent.
South Dakota: $3.5 billion, down 10 percent.
Wisconsin: $3 billion, down 5 percent.
Michigan: $3 billion, down 3 percent.
For comparison, U.S. ag exports totaled $142.7 billion, down 5 percent.
Soybeans dominated in South Dakota, where they accounted for a third of ag exports in 2017, and in North Dakota and Minnesota, where they accounted for a quarter. Though China did resume some purchases later in 2019 in advance of trade negotiations with the United States, soybean exports were still far below 2017 levels.
The western side of the Ninth District was especially vulnerable to ag tariffs because a majority of its exports are farm-related. In South Dakota, ag was 83 percent of all exports. Ag plays a smaller role to the east, ranging from 5 percent of exports in Michigan to 28 percent in Minnesota.
In Minnesota, non-ag exports were enough to offset the ag decline, led by optical elements, pharmaceuticals, and ore, especially iron ore sold to Canada.
Montana's ag exports, to an even greater extent than South Dakota's, are dependent on one product: wheat. It accounted for nearly half of ag exports in 2017. Luckily for Montana, its top wheat buyer is Japan, which wasn't involved in a trade war with the United States. The two countries signed a trade deal in October 2019.
Going into 2020, exports remain challenging. China's retaliatory tariffs are as high as ever despite efforts at de-escalation with the so-called Phase 1 trade deal. The trade war with the European Union threatened to get worse after U.S. officials threatened to raise tariffs further in recent months. And that's not to mention the global economic impact of the fast-spreading COVID-19 pandemic, which threatens exports in ways no tariff could.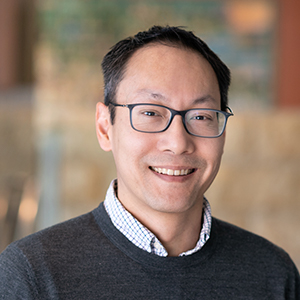 Tu-Uyen Tran
Senior Writer
Tu-Uyen Tran is the senior writer in the Minneapolis Fed's Public Affairs department. He specializes in deeply reported, data-driven articles. Before joining the Bank in 2018, Tu-Uyen was an editor and reporter in Fargo, Grand Forks, and Seattle.