A high-level look at some of the complexities in labor supply
Workers are fundamental to the efficient functioning of the economy. COVID-19 has been the ultimate stress test for too many on multiple fronts. Current labor supply issues may be an indicator that some of the gears in our economy need recalibration.
A straightforward answer to why workers aren't flooding the job market despite openings hitting record highs simply does not exist. Furthermore, stressors on portions of the currently employed add another layer of complexity to the tight labor market. The fact is that all workers are people and family members with a wide range of backgrounds and needs, and, as such, they are widely heterogeneous as economic agents.
Data collected by the U.S. Census Bureau through the Household Pulse Survey (HPS) 1, intelligence shared by labor and community partners, and preliminary results from a Minneapolis Fed survey of frontline workers2 offer a view into the complexity behind current labor supply dynamics.
Unemployment benefits and labor shortages
Loading chart 1...
Current labor shortages have been heavily attributed to enhanced pandemic unemployment benefits, but whether their termination will be the panacea some have speculated is unclear. One factor to consider is how much individuals have relied on that income.
Expanded unemployment benefits have supported millions of households experiencing loss of employment income in the last 18 months, but HPS data suggest those households have relied on a variety of other sources of income – in place of, or in combination with, unemployment insurance (UI).
Responses show that more than 50 percent of Ninth District households experiencing loss of employment revenue have continued to use regular income sources to meet their needs – the income of a partner who remains employed, for instance. Meanwhile, after 28 percent of respondents said their household had used UI by June 2020, that number has been declining.
As many as 37 percent of respondents also said they tapped into their savings or sold some assets to meet their needs, and credit card use trended considerably higher than UI as a source of income after September 2020.
Loading chart 2...
Available data within that same period3 paint a similar picture of respondents in households that both experienced loss of employment income and received unemployment benefits. Despite the considerable upward shift in UI use, more than 45 percent of respondents continued to use pre-pandemic sources of income, and, here too, a considerable share made use of savings and credit cards.
In summary, many households experiencing work dislocation relied on a variety of income sources and/or saw their debts go up and their net worth tumble – even those who received support in the form of unemployment benefits. Those trends tell the story of a workforce with numerous and complex behaviors resulting from equally diverse living conditions.
To work or not to work
According to the latest Job Openings and Labor Turnover Summary available, employment opportunities in the retail trade, and accommodation and food services industries reached new highs in June 2021.
Operational changes as the pandemic unraveled brought widespread layoffs of low-wage workers in those industries. Even as some jobs have come back, workers have been carefully evaluating their priorities. As living rooms became full-time virtual classrooms and the threat of the virus persisted – to mention one example – many parents in low-wage jobs had to weigh in the increased cost and risk of working.
"Job seekers have challenging choices to make," said Ling Becker, director of Workforce Solutions for Ramsey County in Minnesota. "They are taking care of their families and facing other logistical life aspects that have become unusually challenging."
Those challenges are not exclusive to the unemployed. Many who have been able to keep a job are not being spared their share of tribulations. With many employers keeping staffing thin – by choice or because of labor market difficulties – pressures to balance life and work have been harder, especially on low-income workers.
"Without the option of working from home, many frontline low-wage workers faced impossible choices," said Greg Nammacher, president of Service Employees International Union (SEIU) Local 26 in Minneapolis. Modified public transportation schedules, reduced working hours, and location changes added stress to a population already overexposed to the dangers of the virus.
Hoping to learn more from frontline workers, the Minneapolis Fed conducted a pilot survey in partnership with a handful of Twin Cities unions representing janitors, security officers, and hospitality workers.
Loading chart 3...
Loading chart 4...
Preliminary results illustrate the anxiety of a pool of workers uncertain about their ability to pay for basic needs like housing, utilities, health care, food, and transportation. Out of 121 respondents, 73 percent expressed concerns with paying their bills, 66 percent with paying for housing, and 48 percent with securing food.
When asked if they were trying to make any occupational changes, respondents prioritized finding a job with higher pay, better benefits, and more flexibility.
Many workers have become increasingly sensitive to the uncertainties and volatility of the industries that employ them and may be looking for a career change. "The hospitality industry is coming back," said Wade Luneburg, political director for UNITE HERE! 17, a Twin Cities hospitality union. "But with the business class traveler still missing, workers may not return."
Survey results show that over 40 percent of respondents are looking for a job in a different field and 24 percent are seeking training programs.
Having been tested in unprecedented ways, many workers – employed and unemployed alike – are looking for what is best for themselves and for their families, but making changes is often difficult. Low-wage workers in particular face technology, language, and financial constraints disproportionately as they seek mobility within the labor market. Maximizing their participation in the economy will require intentionality to build a more inclusive system.
Some opportunities ahead
If the termination of extended unemployment benefits indeed addresses labor shortages, it may not do so in a sustainable manner. Tight labor markets preceded the pandemic. State economists from across the Ninth District spoke to the issue at the Regional Economic Conditions Conference in January 2020, and labor supply challenges in the trucking and agricultural industries among others, have been previously documented by the Minneapolis Fed.
The sources of labor market misalignment are complex and nuanced—much more so than the standard narrative, which presumes that a job opening and an unemployed person equal a soon-to-be-filled job. Recent surveys and conversations reveal that, contrary to recent perceptions, most people generally would rather work when given the opportunity.
"As immigrants, we came here to work," pointed out a frontline immigrant worker at a meeting with Minneapolis Fed President Neel Kashkari earlier this year. "Even if I qualified for unemployment benefits, I would still choose to work."
Loading chart 5...
As industries like hospitality and food services make a comeback, they may look increasingly different. In some hotels, tablets have taken the role of front desk clerks, and QR codes have removed some tasks from traditional waiters in many restaurants.
The exodus of workers from some industries may present opportunities in others, but there are challenges. More than 40 percent of respondents to the frontline workers survey pointed to a lack of credentials and computer knowledge as a barrier to finding the job they wanted, and 35 percent said they didn't have the relevant experience.
For the lowest-income earners, self-investment comes at a disproportionately higher cost. Providing incentives to low-income workers to invest in training and education is difficult when combined with all the financial constraints and life priorities they must balance.
If training is made available that considers people's needs, employers in sectors like manufacturing could greatly benefit from job seekers' willingness to adapt and acquire new knowledge. In return, those industries, and the economy as a whole, would remain competitive.
"I try to meet potential employees where they are because the barriers they face are real," said Jashan Eison, president and CEO of H&B Elevators in Minneapolis. "If I can bring someone with little skills, put them on a path to learn, and watch them grow, it is good for my company and for the economy."
---
Endnotes
1 The Household Pulse Survey (HPS), an experimental data product, is an interagency federal statistical rapid response survey to measure household experiences during the coronavirus (COVID-19) pandemic, conducted by the U.S. Census Bureau in partnership with 16 other federal agencies and offices.
2 This pilot survey was made possible in partnership with the Minneapolis Regional Federation of Workers, SEIU Local 26 and UNITE HERE! 17. Results are not scientifically accurate.
3 HPS data for households receiving unemployment are only available starting August 2020.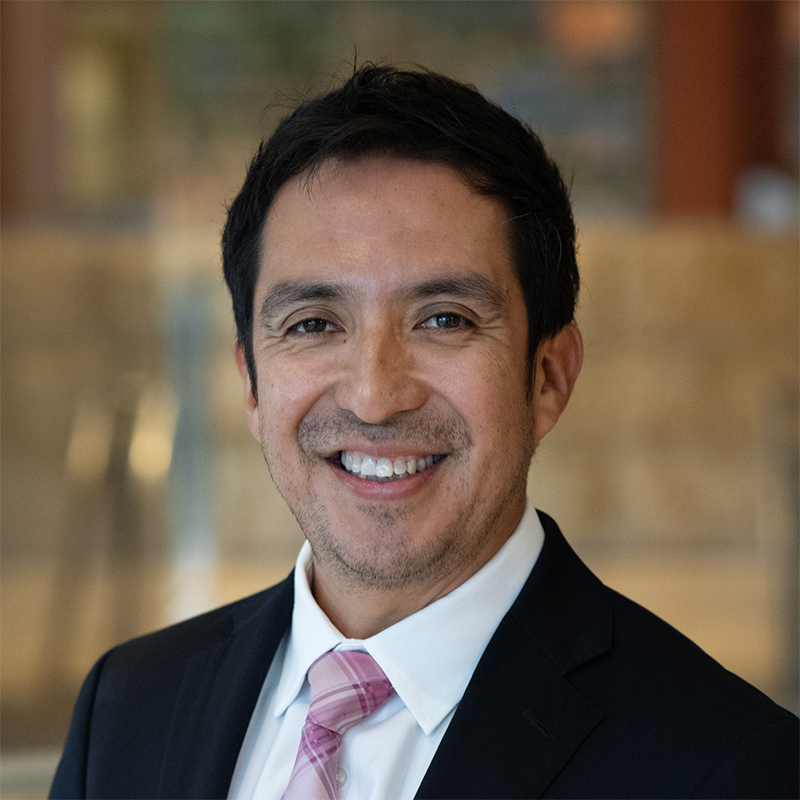 Request as a speaker
Erick Garcia Luna
Director, Regional Outreach
Erick Garcia Luna is a Minneapolis Fed regional outreach director. In this role, he focuses on gathering and analyzing economic intelligence on the regional economy to help inform the work of the Fed. Follow him on Twitter @ErickGarciaLuna.