Despite drought's feared effect on game animals in Ninth District, hunting continues pandemic-era momentum
It's been a hot and dry summer at the Buffalo Butte Ranch near Gregory, S.D., where Marshall Springer runs a pheasant hunting lodge.
The drought here and throughout much of the Federal Reserve's Ninth District has been tough on pheasant chicks, and there had been concerns that this year's hunting season would be a poor one for hunters and the businesses that depend on them.
Springer said clients have called and asked about it, but any concern they had hasn't stopped them from reserving a spot, which he chalked up to pent-up demand from the pandemic when the corporate groups that make up most of his clientele were advised to avoid public gatherings. "There were more people wanting to come than we had room for."
He said he's seeing fewer pheasants than he expected in the spring, but enough of them have made it to ensure that hunters are successful. "It's gonna be a good average year. It's not gonna be stellar, but it's not gonna be terrible."
That's more or less how wildlife officials in the Dakotas and Minnesota have described the outlook heading into pheasant season, with numbers down from 2020 but about the same as the average from recent years. In Montana, where the drought has been especially harsh, wildlife officials expect a below-average season in most areas. Pheasants are the most popular game animal in South Dakota and are significant in neighboring states. For other important game animals, such as white-tailed deer and waterfowl, the outlook varies by area but is generally better than for pheasants.
Hunting, together with fishing, is a billion-dollar industry in Ninth District states and is especially important for rural areas, such as Gregory, which has a population of around 4,000. Drought has the potential to damage the industry by decreasing the number of pheasants and other game animals and, through them, the number of hunters.
This is not likely this year in the Dakotas and Minnesota given the average numbers of game animals and how the pandemic has boosted the popularity of outdoor activities as indoor activities carried greater risks of infection. In all three states, for example, year-to-date sales of hunting licenses are up compared with recent years. The bigger concern for wildlife officials is the long-term impact of drought. Fewer surviving chicks this year likely means fewer pheasants next year. Other wildlife populations are likely to be affected as well.
Vulnerable pheasants
The 2021 drought has been one of the worst the Ninth District has experienced, with severe drought conditions across hundreds of thousands of square miles since spring, according to data from the U.S. Drought Monitor (Chart 1). The hardest hit areas were Montana, North Dakota, and northern Minnesota.
Loading chart 1...
Pheasants have been among the most vulnerable game animals. Chicks didn't have the high-protein food needed to survive because of there weren't enough insects, according to Casey Anderson, head of the wildlife division at North Dakota Game and Fish. Adult birds lacked safe places to nest and to hide from predators because grass didn't grow very tall.
That's been somewhat mitigated by the high survival rate of adult pheasants from the previous year, thanks to a mild winter.
Still, the numbers were down during roadside surveys in late summer, with surveyors counting 25 percent fewer pheasants in Minnesota and 23 percent fewer in North Dakota compared with 2020 (Chart 2). These numbers are about average for the past several years, but those years included some tough droughts as well.
Loading chart 2...
South Dakota has halted survey work out of concern that lower pheasant counts would result in fewer hunters and lower economic impact. Montana conducted its survey in the spring when pheasants were plentiful, but biologists in several regions said they expected those numbers had fallen below average during the drought.
For hunters, the number of pheasants affects their chances of success, which usually affects their willingness to hunt (Chart 2). But this isn't the only way the drought has made hunting harder.
For hunters, the number of pheasants affects their chances of success, which usually affects their willingness to hunt. But this isn't the only way the drought has made hunting harder.
With fewer chicks surviving summer, the birds available to hunters in the fall will be older and more wary of people. With less tall grass available in their traditional habitats, pheasants will search out new places to hide from predators in areas that may be less familiar to hunters.
"It's not that there are not birds out there. In fact, I think there are still pretty dang good numbers of birds out there. It's that these birds are going to be experienced. These birds are going to be pretty wily," said Nick Harrington, a spokesman for South Dakota Game, Fish & Parks.
Drought has had less of an effect on other popular game animals, which are more adaptable, according to wildlife officials.
White-tailed deer numbers overall were about average in the Dakotas, Minnesota, and Montana. Even in areas severely affected by drought, deer numbers were not of concern to wildlife officials. In southeastern Montana, where conditions were "especially dire," the number of deer was up 12 percent compared with 2020, according to an August hunting forecast. In northwestern Minnesota, where an August survey counted 14 percent fewer deer compared with 2020, biologists reported in mid-October that populations appear stable and "generally in good shape."
The season for white-tailed deer, the most numerous deer species, starts in late October and early November, depending on the state.
Waterfowl season, which started in September, has not been stellar in the Dakotas. Wildlife officials have not reported concerns about the number of ducks and geese, but ducks are harder to find because they're more reliant on wetlands for breeding and feeding. In North Dakota, wetlands were reduced in size or dried up in the spring, leaving ducks fewer areas to breed. With fewer wetland areas, ducks migrating from Canada have fewer places to stop. North Dakota wildlife officials reported in September that the amount of wetlands was 45 percent below average with "poor to fair" conditions for duck hunting.
In Minnesota, which has not been as dry, wildlife officials reported a greater diversity of duck species in early October "that is likely related to drought conditions to the west and more of those species migrating through Minnesota," officials reported.
How will hunters react?
2020 was a boon year for outdoor recreation because of the pandemic. Hunting license sales surged in the Dakotas and Minnesota, reversing a years-long decline (Chart 3).
Hunting licenses surged in the Dakotas and Minnesota in 2020, reversing a years-long decline.
This decline and rebound reflects national trends before and after the pandemic. Montana officials didn't respond to requests for comment.
Loading chart 3...
How will 2021 compare given the average-to-lower game animal populations and warnings that some will be more challenging to hunt?
It depends on whether the pandemic effect remains strong or if normal patterns of behavior return.
In 2017, when Montana and North Dakota suffered from severe drought, the number of pheasants fell and so did the number of hunters (Chart 2). The same happened in South Dakota after its droughts in 2012 and 2013. Even as the pheasant population began to recover in the Dakotas, the number of hunters did not. There were 26 percent fewer pheasant hunters in South Dakota in 2020 compared with 2011, despite that pandemic boost. North Dakota saw the same trend in 2020 when compared with 2016. Montana's pheasant hunters, though relatively small in numbers compared with the Dakotas, has returned to predrought levels.
So far this year, with the threat of COVID-19's delta variant, outdoor recreation remains wildly popular in comparison with pre-pandemic times.
In South Dakota, year-to-date sales of hunting licenses as of Sept. 30 are better than they've been in many years, ahead of year-to-date 2020 and five prior years (Chart 4). In particular, the sale of small game and combination licenses needed for pheasant hunting are ahead of last year. What's changed is the number of nonresident hunting licenses sold. Resident license sales were responsible for most of the gains in 2020, while nonresident license sales were unremarkable. This year, while resident hunting licenses remained comparable to 2020, nonresident licenses have soared 47 percent.
Loading chart 4...
North Dakota year-to-date hunting license sales as of Sept. 30 were down 3 percent from 2020, mostly because of a sharp decline in nonresident licenses. But sales were still 9 percent higher than in 2019. The year-to-date sales of licenses needed for pheasant hunting are about the same as in 2020.
In Minnesota, year-to-date sales of pheasant stamps, required to hunt the birds in addition to a hunting license, were higher than they've been in years. The 56,700 stamps sold as of the first Sunday after pheasant season started were higher than for the same period in every year since 2013 despite only average pheasant numbers. The state hasn't released year-to-date data for other kinds of hunting licenses.
It's still early in the season for many game animals, however. The pheasant and waterfowl seasons don't end until early 2022, for example. And license sales as measured here, which count sales of individual licenses, stamps, and tags and not the number of persons buying them, may not ultimately reflect the number of hunters who show up. Some hunters may buy licenses they don't use, and some may use more than one.
More droughts, more habitat loss
The bigger concern among wildlife officials is that this year's drought will have repercussions in future years.
If many pheasant chicks fail to survive the summer, the 2022 breeding population could be smaller, limiting opportunities for recovery even with favorable climate.
In Montana, some wildlife officials warned of fewer deer next season. "This year's drought means animals are going into winter with little to no fat reserves, and winter is a season during which deer struggle to eat enough to meet their energy needs even in good years," one official reported. "If they can't store enough fat during the summer, they can struggle to survive the winter."
A broader issue is the loss of wildlife habitat in the past decade and a half and, along with it, the loss of resiliency to drought and other disasters, according to Anderson.
A broader issue is the loss of wildlife habitat in the past decade and a half and, along with it, the loss of resiliency to drought and other disasters.
The early to mid-2000s were peak years for the federal Conservation Reserve Program, which paid farmers to return their fields to a semi-wild state by planting grasses and trees that prevent erosion and shelter wildlife. It was easier for wildlife populations to bounce back with plentiful places to shelter and rear young. But high commodity prices in later years prompted farmers to put more CRP land back into
production
. Today, the number of acres in CRP is less than half what it was in 2005.
With less habitat to live on, the impact of drought on wildlife can be more severe and longer lasting.
"Everything with wildlife management is based on habitat," Anderson said. "If you don't have the habitat out there for those important life cycles, you just end up not being able to rebound as fast."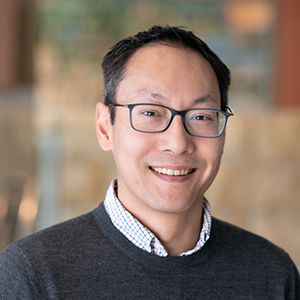 Tu-Uyen Tran
Senior Writer
Tu-Uyen Tran is the senior writer in the Minneapolis Fed's Public Affairs department. He specializes in deeply reported, data-driven articles. Before joining the Bank in 2018, Tu-Uyen was an editor and reporter in Fargo, Grand Forks, and Seattle.