From the director: Evidence we can act on
As we prepared this issue of For All at the end of 2020, I drafted this letter knowing it wouldn't circulate until spring of 2021. Certainly, 2020 taught us to be careful about being too confident of what lies a few months ahead. However, the more enduring lesson from 2020 is the urgent need to advance economic inclusion, in a way that allows real change to arrive quickly.
When I joined the Institute—just two years ago—I knew our mission was critically important, but I expected that we'd need to compete to make sure our focus issues received attention amid other priorities for policymakers.
Instead, 2020 brought an all-hands-on-deck urgency to addressing systemic exclusion of Black, Brown, and Indigenous communities from our economy's growth and potential. For a research effort like the Institute, this urgency challenges us to find new ways of working. As the pandemic demonstrated, we must acknowledge that the critical inquiry research demands can feel slow to provide answers. Vaccines and other medical advances were developed in truly record time. Yet, as we lived through pandemic deaths and economic damage, we all wished for quicker solutions.
The pandemic also reminded us of how important it is to do the hard work that the best scholarship requires. Repeatedly, in-depth research showed us that our first instincts and observations about the pandemic were wrong. Sometimes early research was wrong too. But, ultimately, this process gives us evidence we can act on.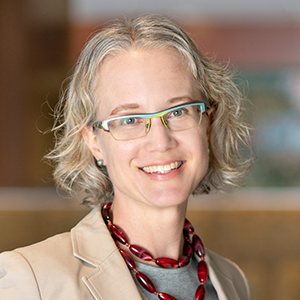 Abigail Wozniak is the director of the Opportunity & Inclusive Growth Institute and a senior research economist at the Minneapolis Fed.
What does this process look like when it works best? It starts with a clear goal. Then it asks good questions about how to reach that goal, connects with the right people to answer them, and shares insights in a way that ensures they are used.
I'm proud that our plans for 2021 work toward this ideal. To make sure we're asking the right questions, we're looking at how a major source of guidance for the Fed—the economics profession—can eliminate racist influence and assumptions from its work. We looked to our April event for the Fed's "Racism and the Economy" series, "Focus on the Economics Profession," to provide important guidance on this. Our interdisciplinary advisory board and diverse visiting scholars program are both in their fifth year. They are critical to helping the Institute connect with experts who can bring a range of tools and perspectives to big questions about how to foster opportunity and economic inclusion. And we're launching a robust communications effort in 2021 to make sure a broad range of community leaders and decision makers can benefit from the research we connect with.
In both of our 2021 issues of For All, we're starting with the first part of that process and taking a closer look at the Institute's goals. We'll focus on what inclusive growth looks like in this issue and on opportunity in the fall issue. I'm excited to share conversations between our Institute economists and advisors on what defines inclusive growth in "The Myth of the Rising Tide."
I'm grateful for your attention to our work. I look forward to sharing the new insights 2021 brings.

---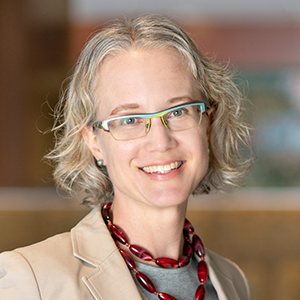 Abigail Wozniak
Vice President and Director, Opportunity & Inclusive Growth Institute
Abigail Wozniak is vice president and director of the Bank's Opportunity & Inclusive Growth Institute.