Minnesota hospitality withers as pandemic rages
The damage inflicted on Minnesota's hospitality and tourism industry by the COVID-19 pandemic and the accompanying economic crisis has been staggering, according to a joint Minneapolis Fed survey, which found nearly two-thirds of businesses reporting significantly lower revenue this past fall compared with a year ago.
"This is a worst-case scenario being played out," said the owner of four restaurants in northeastern Minnesota. "We entered 2020 growing and expanding, and we are leaving 2020 with expected business closures."
She said she expected to be insolvent in less than four months if business conditions don't improve.
Calls for government action were not uncommon among the 681 restaurants, bars, hotels, and related businesses that took the survey in mid-December.
"There will be no improvement until either the virus has run its course in our area or there is a vaccine."
Many wanted the state to ease restrictions on large gatherings, which were imposed to slow the spread of COVID-19. Others accepted the necessity of such restrictions but sought financial aid because the restrictions have fallen disproportionately on the hospitality and tourism industry.
"The hospitality and service industry [has] taken the brunt of this shutdown and is in desperate need of help from both the local and federal governments—particularly in the downtown area," the manager of a Twin Cities hotel said. "If something isn't done, several more places will close, and it will be many years before there's a recovery."
The survey was a collaborative effort with Hospitality Minnesota, an industry association, and Explore Minnesota, the state's tourism department. It was not randomized, so results may not be representative of the industry as a whole.
A difficult fall
Food and drink establishments were the hardest hit segment within the hospitality and tourism industry, according to survey responses (Chart 1). Close to 80 percent said revenues were significantly lower in the three-month period ending Nov. 30 compared with the same period in 2019. Some respondents clarified "significantly lower" to mean anywhere from a quarter of their usual revenue to as much as 99 percent.
Loading chart 1...
For most of this period, restaurants and bars were operating under the least restrictive conditions since the beginning of the pandemic. Instead of being limited to take-out, the state allowed dining on premises and indoors, though maximum occupancy was cut in half to provide for social distancing. The state had temporarily returned to those restrictive conditions at the time respondents took the survey, however.
Other industry segments were also hard hit, but there was much more variation depending on the area of the state. Among hotels and other overnight accommodation businesses, for example, 87 percent in the Twin Cities reported significantly lower revenue, while only 26 percent in the northeastern part of the state reported the same. Some respondents attributed this to fewer open events and attractions in the Twin Cities, such as concerts and conventions, because of the pandemic and a desire to get away to the north woods by city dwellers. Most of the gains made were from campgrounds and resorts rather than hotels, which, unlike many other hospitality and tourism businesses, were allowed to remain open throughout the pandemic.
"We're a campground and saw lots of new faces this fall," said one respondent from northeastern Minnesota. "Lots of new folks getting into camping and RVing due to COVID."
A roller coaster year
More than two-thirds said their business has trended toward negative since the pandemic began, with a significant number reporting volatile conditions (Chart 2). Among food and drink establishments, more than 80 percent reported negative trends.
Loading chart 2...
The driving force behind the volatility is the rise and fall in COVID-19 infections, which cause consumers to change their behavior and prompt the state to impose and loosen restrictions on large gatherings.
Many respondents focused more on the restrictions in explaining the volatility. The state forbade on-premises services at a range of businesses from bars to bowling alleys from mid-March to late May, then gradually allowed limited on-premises services. In mid-November, most of the earlier restrictions were reimposed for about a month.
"It's been a complete roller coaster. We went from shutdown (nothing in spring) to open," said a respondent at a Twin Cities brewery, winery, or distillery. "Bringing staff back and getting back up and running was crazy. Super busy in the summer and fall. Then light switch off again."
But economists have found that, even in states with few restrictions, such as North and South Dakota, consumer spending on leisure and hospitality fell during the pandemic. Some respondents said they observed this happening. For example, overnight accommodation businesses, which were allowed on-premises services, reported seeing fewer seniors, widely known to be the most vulnerable to COVID-19.
"There will be no improvement until either the virus has run its course in our area or there is a vaccine," said a respondent at a central Minnesota restaurant.
Looking ahead
Since the survey ended, COVID-19 vaccines have been approved for use in the United States, though it will take many months for most Americans to be vaccinated. Many observers, including economists, hope this will put the economy on the road to recovery.
Loading chart 3...
Given current business conditions, nearly half of survey respondents said their businesses wouldn't last beyond six months (Chart 3). Restaurants and hotels are among those hurting the most. Not including respondents who said they couldn't answer the question, 51 percent of the former and 29 percent of the latter said their business wouldn't last beyond three months.
But many hospitality and tourism businesses do seem to expect conditions to improve. More than 80 percent of all respondents said they expect to recover to prepandemic levels at some point in the future, even if it takes many years; 37 percent said they expect full recovery to take at least until 2022.
"We will likely make it through this. Yes, difficult, but we can do this," said the owner of a Twin Cities restaurant, who expects to recover by the latter half of 2021. "Mostly I feel so much sadness for all the places that can't sustain this. Sadness that the very fabric of our community is going to shift so much."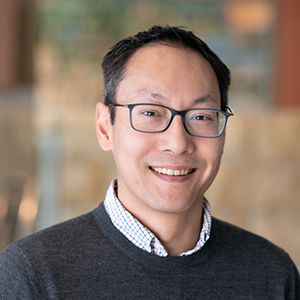 Tu-Uyen Tran
Senior Writer
Tu-Uyen Tran is the senior writer in the Minneapolis Fed's Public Affairs department. He specializes in deeply reported, data-driven articles. Before joining the Bank in 2018, Tu-Uyen was an editor and reporter in Fargo, Grand Forks, and Seattle.