New property-data tool reveals patterns of investor ownership in the Twin Cities area
Investor ownership of single-family homes has exploded, both nationally and in the Minneapolis-St. Paul metropolitan area. When the Great Recession forced many homeowners out of their homes in the early 2010s, investors picked up foreclosed homes at low prices and turned them into rental properties. Over the years, the single-family rental market has gradually continued to grow. While this pattern has created more options for renters, the rise of investor-owned homes has reduced opportunities for homeownership. In turn, this could have implications for neighborhood stability and household wealth accumulation.
To provide local context on how investor ownership of single-family homes has evolved in the Twin Cities area since the Great Recession, the Federal Reserve Bank of Minneapolis has developed an interactive tool that shows the patterns, both over time and geographically. This tool should be helpful to neighborhood activists, affordable housing advocates, and policymakers concerned about how investor ownership of residential properties affects communities.
About the tool
Users of our new data tool can select which subset of investor-owned properties it displays, varying the results by:
The number of non-homesteaded properties (that is, homes whose owners have not declared the property their main residence) owned by the same entity. For example, users interested in larger investors may select a higher threshold, such as 50 or more units.
Types of properties included: single-family homes, townhomes, and condominiums. Users may choose one, two, or all three types to include in the tool's map and chart visualizations.
Type of investor. Users may include or exclude properties owned by banks, public entities, or nonprofits, in addition to those owned by for-profit investors.
The year to show on the map. On the time slider located above the map, users may choose which year's data the map will display. The play button to the bottom right of the time slider enables users to animate the map over time.
Users can also select a reference region—from among any of the Twin Cities area's seven counties, or a city or township that is made up of more than five census tracts—to display on the time-series chart. To compare any region to the selected reference region, users may click on a census tract or city/township on the map, and its historical investor-ownership rate will show on the time-series chart. The map can be displayed by census tract or city/township.
In addition to the map and chart visualizations, the tool provides a table of top five investors in the seven-county Twin Cities area based on the selected parameters.
Technical notes
How is investor ownership defined?
This tool relies on the MetroGIS Regional Parcel Dataset, which compiles tax/real estate data assembled from assessors' offices in Anoka, Carver, Dakota, Hennepin, Ramsey, Scott, and Washington counties. As we do not have information on whether a property is an investment property, we use a unit's homesteaded status as a proxy. For a given cutoff—e.g., ten properties—we classify an entity as an investor if it owns ten or more non-homesteaded residential properties in the seven-county Twin Cities area.
In this tool, a residential property, or home, includes single-family homes, townhomes, and condominiums. We exclude other residential properties, such as apartments and duplexes that are always intended for rental purposes.
How are the data prepared for analyses?
The tool uses use classifications, the classifications that determine the tax rate for each property, to filter tax data to only single-family homes, townhomes, and condominiums. A property's owner can report up to four use classifications in the dataset. For example, the owner of one parcel in Hennepin County reported its use classifications as (1) residential, (2) farm, (3) farm—non-productive land, and (4) commercial. We exclude a property if any of its use classifications suggest the property may not be residential. A small share of records include no use classifications. (See the Metro Regional Parcel Dataset Attributes for more information on how complete each attribute is.) In those cases, we look at the style of home and dwelling type, if available, to determine the structure's classifications for our purpose. The style of home and dwelling type are also used to identify properties that may not be residential or single-family (e.g., a condominium's garage or a duplex). This process also excludes any property that has more than one use (e.g., a single-family home that is also a convenience store).
Preparing this dataset for analysis required dealing with inconsistent spellings and abbreviations of taxpayer and owner names and addresses. In an attempt to make these names consistent across properties, we followed the steps below:
Removed any special character or punctuation (e.g., commas or hyphens);
Consolidated misspellings and abbreviations of more common words (e.g., the word "investment" may have appeared as "invtmt" or "invstmnt"); and
Removed suffixes for company names (e.g., LLC or Inc.).
Even after taking the steps listed above, some inconsistencies persist. We completed additional manual checks, especially for larger entities, to further reduce the inconsistencies in names and addresses.
A small share of entities (a little over 3 percent) share the same address but have different names, or vice versa. We consider these entities to be the same entity if they share either the same name or the same address, or both. For instance, if entities "A" and "B" list their addresses as "123 Main Street," we list them in our final dataset as the first name that shows up alphabetically, or "A."
The MetroGIS data include newly constructed or remodeled homes and condominium units that are on the market and are thus still owned by their construction company or developer. We identified these entities based on their names and excluded any properties associated with them from the sample.
How is investor type determined?
For each non-homesteaded property, we classify its ownership as one of three types:
Bank-owned: This includes properties that are owned by banks, mortgage servicers, or any financial companies, identified based on their names. These properties may be in real estate ownership after a foreclosure.
Public/community-owned: This includes properties that are owned by nonprofit or public entities such as Twin Cities Habitat for Humanity or a local housing and redevelopment authority, also identified based on their names.
Neither: This includes all properties that do not fall into one of the two types above. These properties include those on the rental market and owned by for-profit entities.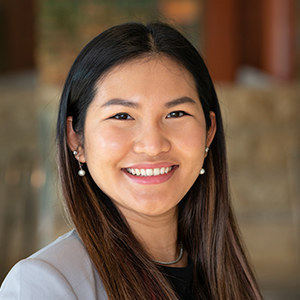 Kim-Eng Ky
Data Scientist, Community Development and Engagement
Kim-Eng Ky provides data analyses, machine-learning and statistical models, and data visualizations to help the Community Development and Engagement team understand issues affecting low- and moderate-income communities.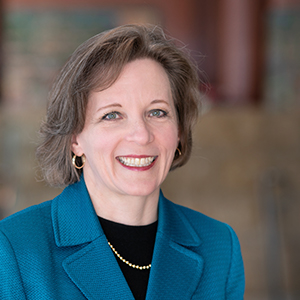 Request as a speaker
Libby Starling
Director, Community Development and Engagement
Libby Starling is the Minneapolis Fed's Community Development and Engagement director. She is responsible for the Bank's efforts to promote the economic resilience and mobility of low- to moderate-income individuals and communities across the Ninth Federal Reserve District.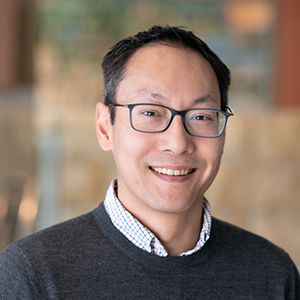 Tu-Uyen Tran
Senior Writer
Tu-Uyen Tran is the senior writer in the Minneapolis Fed's Public Affairs department. He specializes in deeply reported, data-driven articles. Before joining the Bank in 2018, Tu-Uyen was an editor and reporter in Fargo, Grand Forks, and Seattle.