Recession continues to hammer smallest businesses, survey says
When the pandemic arrived in full force in Minnesota, the number of vehicles at an auto repair shop in the state's southeastern corner went from around 50 to four per week, the owner and sole employee reported in a recent Minneapolis Fed survey.
Now, nearly a year later, the owner said he's doing everything he can to keep the business open, including turning down the thermostat, paying himself less, and selling his house.
The fewer employees a respondent had, the more likely they were to report lower revenue.
"I'm tired of working in the cold with the lights off so I can survive what I have put my life on the line for," he said. "I'm tired of the sleepless nights and the stress that this has put on my body, mind, and soul."
Very small businesses, especially sole proprietorships like his, have had the toughest time in the COVID-19 recession, according to the January general survey of businesses in the Federal Reserve's Ninth District. Businesses with fewer employees were more likely to report drastic declines in revenue (Chart 1) and more likely to report they would go out of business. This is true across nearly every economic sector, even those that have been less hurt by the recession.
Loading chart 1...
Very small businesses were also less likely to report that federal stimulus, such as the Paycheck Protection Program, or PPP, was helpful to them.
The survey received 1,026 responses from all corners of the Ninth District, from western Montana to the Upper Peninsula of Michigan. It was not a random survey, so results aren't necessarily representative of the district.
Small businesses, big struggles
Overall, the survey found that most respondents have not recovered to prepandemic levels, with 67 percent reporting lower fourth-quarter revenue than the year before. Forty percent said revenues were more than 25 percent lower. A Minneapolis Fed survey of businesses in October found almost the same percentage of respondents saying the same things when asked about third-quarter revenues.
In both surveys, the fewer employees respondents had, the more likely they were to report lower revenue. In this most recent survey, while 75 percent of sole proprietors said revenue was lower than a year ago, only 57 percent of businesses employing more than 250 said the same. The contrast is especially stark when looking at businesses that reported revenue falling by more than a quarter. Fifty percent of sole proprietors reported this was the case, compared with 19 percent among businesses employing more than 250.
Respondents with fewer employees were also more likely to report that they expect their business to be insolvent, barring changes to current economic conditions, within the first half of 2021—34 percent for sole proprietors versus 9 percent for businesses employing more than 250.
Why this disparity between small and large employers exists is hard to glean from multiple-choice questions in the survey.
The survey also found that smaller employers reported having a harder time accessing federal stimulus programs.
But open comments from respondents offer a glimpse at what's going on behind the statistics. Some complained about lack of access to credit, with banks viewing them as high-risk borrowers; a few said they may have to tap into personal savings to survive. Some complained about facing intense competition from larger rivals more willing and able to do work for less profit or even for a loss.
"We are seeing the competition from large contractors coming into our market, chasing our niche work, driving down our prices," said the owner of a Twin Cities electrical contractor, which now employs about 30. She said the firm is also getting squeezed by one- to two-person shops that benefit from much lower overhead and no union wages.
The survey also found that smaller employers reported having a harder time accessing federal stimulus programs (Chart 2). Many commented that PPP guidelines were too strict and too confusing, making it hard for them to qualify for much help, if they even understood the guidelines. Some said they felt penalized because the PPP favors businesses with high labor expenses, while their business had high nonlabor expenses.* They were wary of the Economic Injury Disaster Loan program, or EIDL, which has higher interest rates on loans that aren't forgiven as PPP loans are.
Loading chart 2...
"Our expenses are primarily fixed—rent and fees—so we received very little benefit from the first PPP. Since our revenue is not down more than 25 percent, we do not qualify for the second PPP," said the manager of a Twin Cities office space rental agency, which employs fewer than 10.
To be fair, many employers, large and small, praised the PPP and EIDL, crediting the programs with saving their business.
"The federal stimulus allowed us to pay full-time staff initially and helped to pay a portion of our rent," said the owner of a South Dakota retail store employing fewer than 10. "It allowed us to alleviate some of the loss we had and to pay some of our bills to be in a better position when we opened up."
For many struggling smaller businesses that can't get help, layoffs and, more commonly, wage cuts, including their own, are about the extent of their options.
"We had a large lack of business in the spring and summer and were unable to pay myself," said the owner of a South Dakota firm in the finance, insurance, and real estate sector. "I need to make sure I have enough to be able to pay my staff, but also me. My husband and I run this business. I have had to have more personal loans to keep my household afloat."
Ripple effects of consumer fear
For many employers, both large and small, the changes to the economy wrought by the COVID-19 pandemic remain a big challenge.
The long-suffering entertainment/recreation sector and the accommodation and food/drink service sector continued to suffer the worst declines in revenue in the fourth quarter (Chart 3). Respondents said customers worried about COVID-19 were reluctant to come in, and government restrictions to limit the spread of the disease, such as allowing take-out only or limiting seating capacity, have also limited customers who might have been willing.
Loading chart 3...
But the transportation, distribution, and warehousing sector; the construction sector; and the manufacturing sector also had higher-than-average declines.
The manufacturing sector, while not itself reliant on foot traffic, is downstream from some customers who are. Among those seeing their revenue decline significantly are a Twin Cities manufacturer of disposable food service products for restaurants, a commercial bakery in North Dakota that sells to restaurants and schools, and a commercial printer in Montana that helps businesses promote events.
"We're tied heavily to airline and heavy industrial, so as those industries go, so do we," said a Wisconsin manufacturer of ground-handling equipment. "All airlines stopped any projects they had planned for 2020 early in the year and [have] no plans for 2021 at this point."
The transportation sector, despite some busy haulers complaining about a shortage of drivers, includes businesses that are directly hurt by consumer fear of COVID-19, such as taxis, buses, and airlines. In North Dakota's oil patch, the downturn in the petroleum industry caused by falling global demand has also reduced the demand for haulers.
"[I] need some transportation loads," said one owner-operator. "The $800 unemployment barely covered insurance expenses. There were no road construction jobs, oilfield hauling, etc."
Many are taking on work they normally don't do or starting new lines of business that are less susceptible to disruption by COVID-19. But in many cases, these adaptations just aren't enough.
The construction sector was another divided sector with some benefiting from a boom in construction of new homes, but those engaged in remodeling said would-be clients worried about the spread of COVID-19 don't want strangers in their house. With people working from home and consumers avoiding restaurants and malls, contractors involved in commercial buildings are also finding less demand.
Businesses were also concerned about their workers being exposed to COVID-19, which can have a drastic effect on productivity and revenue even when workers don't fall ill.
"While not one of our employees has tested positive, we have shut down multiple times due to a close relative or friend of an employee testing positive and then our nonpositive employee having to quarantine," said the owner of a hair salon in Greater Minnesota. "It's been very frustrating."
The next six months
Looking ahead over the next six months, more respondents were optimistic than pessimistic: 44 percent versus 35 percent with most of the difference being neutral. But smaller businesses were markedly more pessimistic. Among sole proprietors, 37 percent were optimistic and 43 percent pessimistic. Notable is that one in 10 were pessimistic because they expect to be out of business.
It's not that businesses aren't trying to adapt to new conditions. Many are taking on work they normally don't do or starting new lines of business that are less susceptible to disruption by COVID-19. But in many cases, these adaptations just aren't enough. Consumers won't pay as much for online experiences such as yoga classes or concerts as they would for in-person events, for example.
"We are doing some hauling of bulk propane, but when spring and summer hit, that will drop," said the "very pessimistic" owner of a company employing fewer than 10 that normally builds oilfield infrastructure in western North Dakota. "If the oilfield is not doing better, we may have to close our company."
---
Endnotes
* Small Business Administration rules allow a business borrowing through PPP to use only 25 percent of the proceeds for nonpayroll costs, such as rent and utility fees.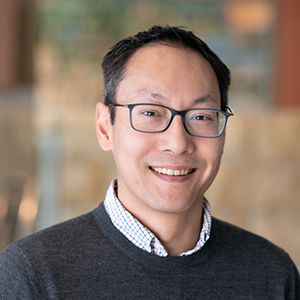 Tu-Uyen Tran
Senior Writer
Tu-Uyen Tran is the senior writer in the Minneapolis Fed's Public Affairs department. He specializes in deeply reported, data-driven articles. Before joining the Bank in 2018, Tu-Uyen was an editor and reporter in Fargo, Grand Forks, and Seattle.