A strong summer for Minnesota hospitality and tourism marred by stressful changes
The summer had been kind to one central Minnesota bar and grill, based on what its owner revealed in a recent survey of the state's hospitality and tourism industry.
Both customer traffic and revenue were higher than they were in summer 2021 and pre-pandemic. The financial health of the business continued to grow.
Yet, the owner fretted about the future.
Toward the end of the season, high gas prices were starting to deter customers from traveling to the area, he said. The cost of supplies was up more than 10 percent year over year. Workers were hard to find, which forced wages past $30 an hour.
"We will be able to stay in business, but I am 59 years old and have no idea if I will be able to retire," the owner said. "Four years ago, I thought retiring at 65 would be easy."
Responses to the survey, conducted in late August by the Minneapolis Fed, Explore Minnesota Tourism, and Hospitality Minnesota, suggest that this past summer was, by some measures, the best summer since the start of the pandemic. At the same time, many reported being challenged by labor, inflation, and changing consumer behavior.
More than 300 businesses took part in the survey, which was anonymous and not randomized, meaning results may not represent the industry as a whole.
Better summer for most
Consumers generally didn't decrease spending on vacations and eating out this past summer, according to most survey respondents.
Two-thirds reported that both customer traffic and revenue was the same or better than summer 2021. A similar share reported traffic and revenue was better than summer 2019.
Some respondents noted that revenue gains had been erased by inflation driving up expenses, but most said their financial health was at least stable and positive, if not growing.
Compared to past surveys, which asked similar questions, many of the responses from this past summer's survey were more favorable (Figures 1, 2, and 3). For example, the share of respondents who reported traffic at least as good as it was pre-pandemic was higher this past summer than at any time since the pandemic.
There were different responses based on geography and industry segments.
Twin Cities businesses overall reported better traffic and revenue than those in Greater Minnesota when compared to summer 2021 but not compared to summer 2019. This could be because Greater Minnesota enjoyed a tourism boom in summer 2021 that this past year couldn't quite match. Outdoor recreation, which is more plentiful in Greater Minnesota than in the Twin Cities, was embraced earlier in the pandemic by many tourists seeking alternatives to indoor activities, which carry a greater risk of COVID-19 infection. That enthusiasm waned somewhat this past summer.
As one northwest Minnesota resort operator put it: "The COVID years were our best years."
Food and drink establishments were less likely to report better year-over-year traffic and revenue compared to overnight accommodations businesses, meaning hotels, resorts, and campgrounds. Part of the reason might be due to food and drink establishments' greater difficulty hiring, making it more difficult to maintain service levels, and higher expenses, especially wages and food prices. Overnight accommodation businesses didn't necessarily have it easy, but they didn't report as much difficulty with labor or inflation, and they enjoyed stronger growth in customer traffic.
"Very tough time to be a restaurant owner," said a Twin Cities respondent. "I have been doing this for 35 years and this is the toughest time I have ever had." The labor market was forcing him to increase wages between $20 and $30 an hour, he said. The cost of supplies increased by more than 10 percent year over year, with some meat products up by more than 200 percent, he said.
A tight labor market gets tighter
For most respondents, labor was again a major impediment to growth this past summer.
About two-thirds of survey respondents said they had job openings over the past three months and about half said they would have openings in the fall, primarily to expand their workforce rather than replace workers who quit. About two-thirds of those hiring or expecting to hire said the labor market is very tight, a share that was consistent across industry segments.
"Availability of labor is the number one hurdle affecting revenue," the operator of a central Minnesota resort said. "We currently block out many room nights because we do not have the staff to clean them."
With Minnesota's unemployment rate falling below 2 percent over the summer and reaching a record low of 1.7 percent, competition for workers intensified, driving wages up significantly. Half of respondents said they had increased wages by more than 5 percent in the past 12 months. Eight out of 10 said their current wages average at least $15 an hour, including tips.
In general, the highest wages were in the Twin Cities and the lowest were in southern Minnesota. Food and drink establishments paid more than overnight accommodation businesses in both the Twin Cities and Greater Minnesota, but those in the Twin Cities reported paying the most (Figure 4).
Loading figure 4...
Many employers said the wage hikes they offered were enough to keep existing staff but did little to attract new employees. Even those paying $30 or more an hour said they struggled with hiring. Some complained about the quality of available workers, who have less experience, less willingness to show up on time or even at all, and less willingness to perform their duties.
"I am paying more and more and getting less and less," said the operator of a Twin Cities restaurant and catering business that's paying $20 to $30 an hour. They reported increasing wages by more than 5 percent over the past 12 months and expect to do so again over the next 12 months.
A few firms reported success with temporary foreign workers and international students. Foreign workers are required by the government to be paid a similar wage to that of U.S. workers doing the same job, but respondents reported they were more eager to apply for jobs. The drawback is these programs involve a lot of paperwork and workers aren't allowed to work year-round.
"We were approved on a Friday afternoon for the H-2B [visa program for temporary workers]. Over the weekend I received 72 resumes for my eight to 10 positions in housekeeping. It's amazing how many people apply," the owner of a central Minnesota resort said. He and his managers "dread" when the foreign workers leave, he said, because they'll have to work harder to ensure guests receive the same level of service.
Inflation driving up the cost of supplies
Just as wages have inflated, so has the cost of supplies.
"Pricing pressure is up on all inputs at the restaurant: Energy, paper, food, liquor—you name it, and it has increased," said the operator of a Twin Cities restaurant. Supply costs have increased by more than 10 percent year over year and inflation is getting much worse, they reported.
The food and drink establishments again bore the brunt, with a greater share experiencing bigger cost increases (Figure 5). That's partly because food prices have sped ahead of overall inflation. The Consumer Price Index (CPI), the most common measure of inflation, grew by about 8 percent year over year this summer. Food prices, a component of CPI, grew by more than 10 percent.
Loading figure 5...
On top of this, some firms reported higher than usual freight rates, including fuel surcharges.
The operator of a northeast Minnesota resort said they paid $1,000 for stuffed animals to sell at their lodge and paid an extra $350 ocean freight surcharge, a 35 percent markup they had to pass on to customers. "And now these items aren't selling as well either."
Most businesses did not pass their increased costs onto customers. For example, 37 percent of respondents said wholesale prices had gone up more than 10 percent but only 15 percent had raised retail prices by as much. Many said they wanted to raise prices slowly to avoid upsetting customers.
"Raising our rates too fast and too much may drive our base away," said the operator of a northeast Minnesota resort. "We are choosing to take it slow with the hopes of keeping our guests." They reported that wholesale prices increased by 5 to 10 percent but they left retail prices almost unchanged.
Shifting consumer behavior
While customer traffic was the same or higher than summer 2021 for most respondents, many voiced concerns about declining consumer confidence and what that could mean in the future.
Those who saw lower traffic often blamed it on higher gas prices and economic anxiety. Overnight accommodation businesses reported seeing more cancellations. Food and drink establishments said customers, facing higher costs for necessities, have cut back on luxuries such as dining out.
But even those that didn't report lower traffic said they have recently noticed customers spending less, staying fewer nights, and being quicker to complain about prices.
"We are now starting to see price resistance that we hadn't seen in the spring/early summer," said the operator of a Twin Cities campground. "As gas prices and groceries rise, people are much more aware of pricing and are buying less things in our general store."
With so many challenges facing their business, many respondents seemed less than optimistic.
One owner of a tourism-related business in central Minnesota said she's had to raise wages to attract workers, but instead of passing the full costs onto customers, she cut her own wages. "This isn't a sustainable model for my personal income when considering the risk and large debt I've taken on," she said. "Fifty-thousand a year while working 70-plus-hour weeks is poverty level for owners."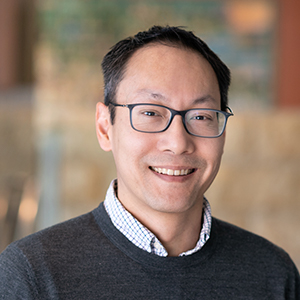 Tu-Uyen Tran
Senior Writer
Tu-Uyen Tran is the senior writer in the Minneapolis Fed's Public Affairs department. He specializes in deeply reported, data-driven articles. Before joining the Bank in 2018, Tu-Uyen was an editor and reporter in Fargo, Grand Forks, and Seattle.