In this tight labor market, what do workers want?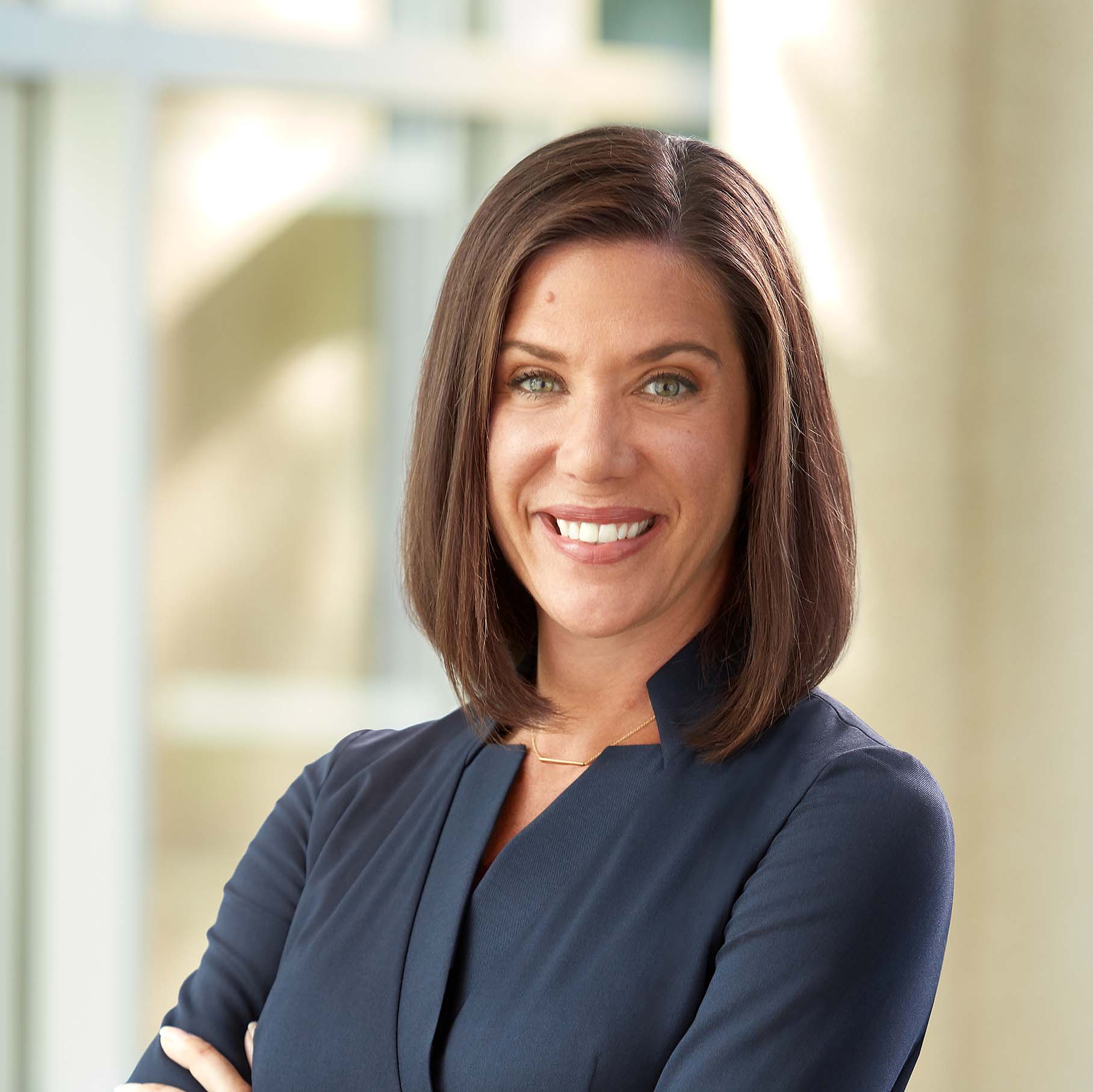 Corie Barry

CEO, Best Buy
When Best Buy CEO Corie Barry visits her company's stores, she said she often chats about career plans with employees. For many of them, it's not working for Best Buy.
Frontline retail workers are often part-time or seasonal workers who can't imagine a career in retail, according to Barry. But many of Best Buy's frontline workers do end up staying longer because the company has a pathway for them to go as far as they want.
For example, three-quarters of Best Buy store managers started out as part-time or seasonal workers, she said. "They would tell you, they just thought they'd come in and have a job for a few months."
Even for workers who do aim for another career, helping them get there can make them want to stay with Best Buy for longer than they planned, she said.
Barry shared this as part of a discussion on the tight labor market at the Federal Reserve Bank of Minneapolis' Regional Economic Conditions Conference (RECC) Jan. 14. Having higher wages is the bare minimum that employers need to compete for workers nowadays, Barry and other panelists said. Employers need to understand what workers really want, whether that's health insurance, better work-life balance, or career aspirations.
Unemployment rates have trended downward for more than a year in most Ninth District states, reaching levels comparable to pre-pandemic times. Barry said she believes the labor market will remain tight for another year or two.
Besides focusing on the workforce, the conference also focused on the experience of minority and women-owned business enterprises (MWBE) during the pandemic. MWBEs and workers are part of a recent effort by the Minneapolis Fed to diversify the economic intelligence it gathers from the Ninth District. These groups have been more difficult to reach by traditional means employed by the Bank.
Competing for workers
To be sure, wages still do matter a lot.
A Minneapolis Fed survey of frontline workers conducted over the summer found that 58 percent were looking for work with better pay, Erick Garcia Luna, a Minneapolis Fed regional outreach director, told the RECC audience. A majority of the survey respondents said they were worried about being able to pay for housing, health care, and other bills.
But the survey also found that nearly half were looking for work with better benefits and/or better work-life balance, and a quarter were looking for job training (survey respondents could choose more than one).
"Embracing whatever the purpose is of each individual is a big part of what attracts people to the company, and then ultimately retains them longer than they think is going to be the case."
"Job seekers are going to see 100 openings and, yes, they're going to go towards the highest pay rate, but some of them are looking beyond that pay rate," said Brianne Farr, RECC panelist and market manager for the staffing agency ManpowerGroup in Marquette, Mich.
Besides competing with the usual benefits, such as health insurance, she said employers are offering paid parental leave, options to work from home for part of the week (so-called "hybrid" schedules), and even pet insurance.
Another way for employers to differentiate themselves is to commit upfront to a career pathway, said Scott Eychner, RECC panelist and administrator of Montana's Workforce Services Division. "If they do this job for a year, a year from now you're going to put them in another training that takes them on to the next step. It's not about that individual having to come and ask."
At Best Buy, Barry said the company aims to provide training not just for "vertical careers" but also "horizontal careers" in which an employee takes a new job that's similar to but not at a higher level than their prior job. For example, she said, employees who install new technology in customers' homes might switch to providing remote support for the company's IT department.
"Embracing whatever the purpose is of each individual is a big part of what attracts people to the company, and then ultimately retains them longer than they think is going to be the case," she said.
Obstacles to employment
But sometimes workers don't apply for jobs not because they don't like the wages or benefits but because they can't.
Some of the obstacles in their way are put up by employers themselves.
Joe Hobot, RECC panelist and president and CEO of the American Indian OIC, a Minneapolis-based nonprofit group, said many employers use a "cookie-cutter" approach to job qualifications. Not every job requires a four-year degree and four years of experience, he said, but those qualifications keep a lot of people who likely can do the job from applying.
Other obstacles, though, are too big for any single employer to overcome.
"Even if you're vaccinated, people are still afraid to go to work. Maybe they have an unvaccinated child at home. Maybe they're immunocompromised themselves."
One is the fear many workers still have of COVID-19 infection despite the widespread availability of vaccines. The Minneapolis Fed survey Garcia cited found that more than a third of frontline workers are concerned with exposure to the disease.
"Even if you're vaccinated, people are still afraid to go to work," Farr said. "Maybe they have an unvaccinated child at home. Maybe they're immunocompromised themselves."
"COVID in a customer-facing industry is really tough," said Wade Luneberg, RECC panelist and officer with Unite Here Local 17, the Minnesota union representing hospitality and other frontline workers. "It's hard for workers to go to work not knowing what the status of that customer might be or the person working next to them."
Child care is also a major obstacle. A fifth of frontline workers in the Minneapolis Fed survey said this was a concern. Other surveys have identified the shortage of child care centers and the high cost of care as significant obstacles to workers accepting employment.
The shortage is severe enough that state governments have started to see child care centers as requiring some kind of funding, according to Eychner. Traditionally, K-12 schools get state funds, but child care centers don't. That practice is getting a fresh look because child care centers, like K-12, are now seen as economic facilitators because they allow parents to work.
MWBEs struggle and adapt
For MWBEs, the pandemic has brought many of the same challenges that other businesses have struggled with, though sometimes to a different degree.
For example, a greater percentage of MWBEs reported declining revenues than non-MWBE counterparts when the economy shrank and a smaller percentage reported rising revenues when the economy grew, according to Minneapolis Fed surveys.
Ron Wirtz, a regional outreach director with the Bank, said lower revenues likely influenced MWBEs' demand for labor, which may explain why the survey showed fewer MWBEs reported labor availability being a top challenge compared with non-MWBEs.
"They had to pivot some way whether they wanted to or not."
Access to government relief funds was also a bigger challenge for many MWBEs, according to RECC speakers.
Maysee Herr, conference panelist and executive director of the Hmong Wisconsin Chamber of Commerce, said many of her clients, impeded by language barriers and a lack of connection to traditional banks, didn't learn about relief funds until the funds had been exhausted.
But, like other businesses, many MWBEs adapted to pandemic conditions to survive.
Immanuel Bassey, a RECC panelist and Sioux Falls insurance agent, said he lost his life savings within two months because he couldn't immediately access relief funds, which larger businesses with closer relationships to banks had used up. Finding little support from the insurance company he normally represents, he said he eventually started working with another company to sell event insurance when he discovered that fear of a pandemic apocalypse inspired in many people a strong desire to get married.
Herr said many of her brick-and-mortar clients surprised her by successfully moving their businesses online, using social media for marketing and collecting online payments. "They had to pivot some way whether they wanted to or not."
Now, she said, they're making more online than at their stores.
MWBEs are adapting and finding opportunities now, but they need to be careful not to invest so much that they can't weather another downturn, said Mike Mabin, a RECC panelist who owns an advertising agency and other businesses in Bismarck, N.D.
His firm is doing well with its mostly tribal clients but has recently started turning away work, he said. The firm is at capacity, and he is leery of investing in more capacity, he said, because the relief funds now available to his clients won't be available forever. "Everything in life and business tends to go in cycles."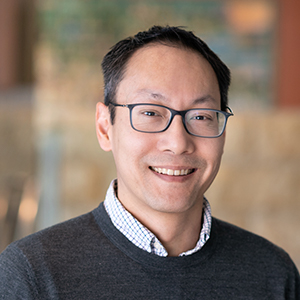 Tu-Uyen Tran
Senior Writer
Tu-Uyen Tran is the senior writer in the Minneapolis Fed's Public Affairs department. He specializes in deeply reported, data-driven articles. Before joining the Bank in 2018, Tu-Uyen was an editor and reporter in Fargo, Grand Forks, and Seattle.