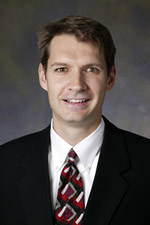 Why was the Federal Reserve formed 100 years ago? Are you curious about the evolution of the Fed's roles and responsibilities over time? Ever wonder how the Federal Reserve Bank cities were chosen? What exactly does the Federal Reserve Act say about the Fed's roles in areas like monetary policy, discount window lending, and banking supervision?
For answers to these questions and more, join Federal Reserve Bank of Minneapolis General Counsel and Corporate Secretary Niel Willardson for an educational presentation on the Federal Reserve Act in commemoration of the Fed's Centennial.
Conversations with the Fed: The Federal Reserve Act was a public event and discussion held at the Minneapolis Fed on May 29, 2014.
Video: Event

Slides: The Federal Reserve Act: History and Perspectives [PDF]