Addressing Obstacles to Opportunity for Foreign-Born Workers
On November 6, the Federal Reserve Bank of Minneapolis hosted a virtual convening about barriers foreign-born workers may experience in the labor market and how states are responding. To open the event, our staff presented Minneapolis Fed research on how occupational licensing can limit full labor force participation for foreign-born workers. We also introduced our new Occupational Licensing Dashboard, which provides insight into the landscape of worker licensure in the United States. We were excited to share these findings and resources, as we believe that better understanding how the labor market functions for workers is a key part of the Minneapolis Fed's mission of pursuing an economy that works for all of us.
Following the research presentation, a panel of subject matter experts from the government, nonprofit, and academic sectors discussed what states are doing to better support foreign-born workers in the workforce. This conversation was timely for the Ninth Federal Reserve District this year, as the Minnesota Legislature just passed ongoing funding for an Office for New Americans, and the North Dakota Legislative Assembly created an Office for Legal Immigration.
Speakers:
Event Agenda
Monday, November 6, 2023

1:00 p.m. – 1:05 p.m. CT

Welcome, Overview, and Introductions

Speaker: Alene Tchourumoff, Community Development and Engagement, Federal Reserve Bank of Minneapolis

1:05 p.m. – 1:25 p.m. CT

Presenter: Ryan Nunn, Community Development and Engagement, Federal Reserve Bank of Minneapolis

1:25 p.m. – 2:25 p.m. CT

Panel: State Actions to Better Integrate Foreign-Born Workers into the Labor Market

Moderator: Mary Hogan, Community Development and Engagement, Federal Reserve Bank of Minneapolis
Panelists:

Rich André, American Immigration Council
Hugh Cassidy, Kansas State University
Veena Iyer, Immigrant Law Center of Minnesota
Abdiwahab Mohamed, Minnesota Department of Employment and Economic Development

2:25 p.m. – 2:30 p.m. CT

Closing Remarks
Additional Resources
Presenter Information
Rich André is the director of state and local initiatives at the American Immigration Council. In this role, he oversees the council's work with government, business, and nonprofit leaders in more than 100 local communities and 35 states across the country to create more welcoming immigration policies and programs. André previously served as senior policy advisor at the council, where he managed the rapidly growing Office of New Americans State Network, as well as deputy director of state and local initiatives at New American Economy (NAE). Before joining NAE, he directed the NYCitizenship program at the New York City Mayor's Office of Immigrant Affairs, where he also launched Cities for Action, a national coalition of nearly 200 mayors advocating for sensible immigration reforms. André holds an M.A. in public policy from Princeton University and a B.A. in political science and Spanish from Amherst College.
Hugh Cassidy is currently an associate professor of economics at Kansas State University. He received his bachelor's degree from the University of Guelph and his master's degree and Ph.D. from the University of Western Ontario. Cassidy's areas of research include both labor and personnel economics. His work has examined the relationships between hierarchical level and labor market outcomes and the role of promotions as signals of worker ability. Recently, he has been investigating issues related to immigration, in particular the earnings of immigrants in the United States and the importance of English language proficiency to their economic success.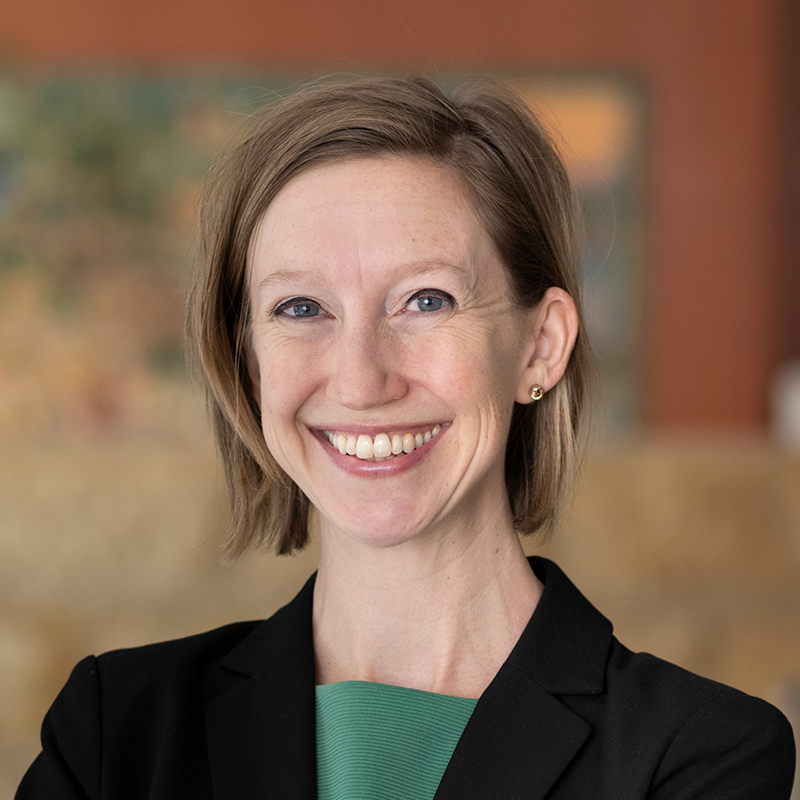 Mary Hogan Senior Policy Analyst, Community Development and Engagement, Federal Reserve Bank of Minneapolis
Mary Hogan is a senior policy analyst in the Community Development and Engagement Division at the Federal Reserve Bank of Minneapolis, where she focuses on labor market institutions and policies. Prior to joining the Fed in 2022, Hogan worked for the Minnesota Department of Human Services, the Minnesota Senate, and the United States Senate. She holds a bachelor's degree from the University of Puget Sound and a Master of Social Work degree from the Brown School at Washington University in St. Louis.
Veena Iyer is the executive director of the Immigrant Law Center of Minnesota, where she leads approximately 30 staff members and hundreds of volunteers to provide legal representation, educational outreach, and advocacy for low-income immigrant and refugee communities. She began her career as an Equal Justice Works fellow and staff attorney at Legal Aid Chicago, and was a shareholder in the labor and employment practice at the Nilan Johnson Lewis law firm.
Iyer is passionate about diversity, equity, inclusion, and opportunity. She is a past president of the Minnesota Asian Pacific American Bar Association (MNAPABA), a past board member of Minnesota Women Lawyers (MWL), and the recipient of MNAPABA's Leadership Award, MWL's Service to Minnesota Women Lawyers Award, and Minnesota Lawyer's Diversity and Inclusion Award.

Abdiwahab Mohamed Assistant Commissioner for Immigrant and Refugee Affairs, Minnesota Department of Employment and Economic Development
Abdiwahab Mohamed is the assistant commissioner for immigrant and refugee affairs at the Minnesota Department of Employment and Economic Development (DEED), a role he has held since August 2022. In that role, Assistant Commissioner Mohamed has managed the state's Office of New Americans and coordinated efforts among 17 state agencies to prioritize inclusion and integration of new Americans into the workforce and reduce barriers to economic development. Prior to his appointment at DEED, Mohamed was a manager in the Minnesota Trade Office. He holds bachelor's and master's degrees from the University of Nairobi.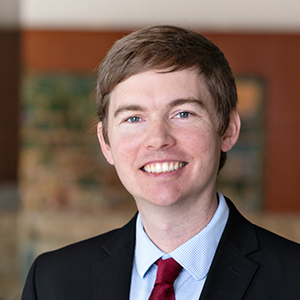 Ryan Nunn Assistant Vice President for Applied Research, Community Development and Engagement, Federal Reserve Bank of Minneapolis
Ryan Nunn leads applied research in Community Development and Engagement at the Federal Reserve Bank of Minneapolis. His team works to supply policymakers and practitioners with evidence that can inform decision-making and improve outcomes for low- and moderate-income communities.
Before coming to the Bank, Nunn was a fellow in economic studies at the Brookings Institution and policy director for the Hamilton Project. Prior to that, he was an economist at the U.S. Department of the Treasury. Nunn's work has focused on analysis of labor market trends and institutions. He has published research in journals including Labour Economics, the European Economic Review, and the Annals of the American Academy of Political and Social Science.
Nunn received his undergraduate degree in economics from Case Western Reserve University and his Ph.D. in public policy and economics from the University of Michigan, Ann Arbor.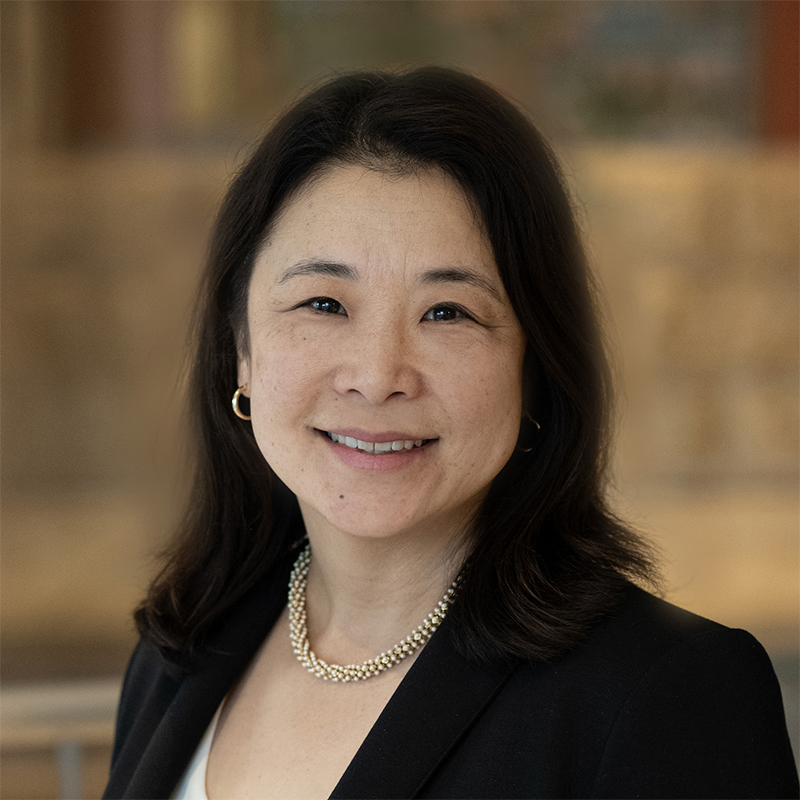 Alene Tchourumoff Senior Vice President, Community Development and Engagement, Federal Reserve Bank of Minneapolis
Alene Tchourumoff, senior vice president of Community Development and the Center for Indian Country Development, leads the Bank's engagement with communities throughout the Ninth District to promote economic opportunity for low- and moderate-income people and those living in Indian Country. Key focus areas include early childhood development, affordable housing, and labor market participation.
Prior to joining the Bank in December 2018, Tchourumoff served as chair of Minnesota's Metropolitan Council, where she built strong partnerships with local governments and community groups to advance transit, housing, and other critical infrastructure. Previously, she served as Minnesota's first state rail director, led Hennepin County Public Works' Planning Department, and worked extensively in China and Southeast Asia on public policy and public health initiatives—including combating HIV/AIDS in China and Vietnam.
Tchourumoff holds a bachelor's degree in business administration from George Washington University School of Business and a master's degree in public policy from Harvard University's Kennedy School of Government.
Tchourumoff was named a 2020 Women in Business honoree by the Minneapolis-St. Paul Business Journal and is a member of the Minnesota State Attorney General's task force dedicated to improving women's economic security.