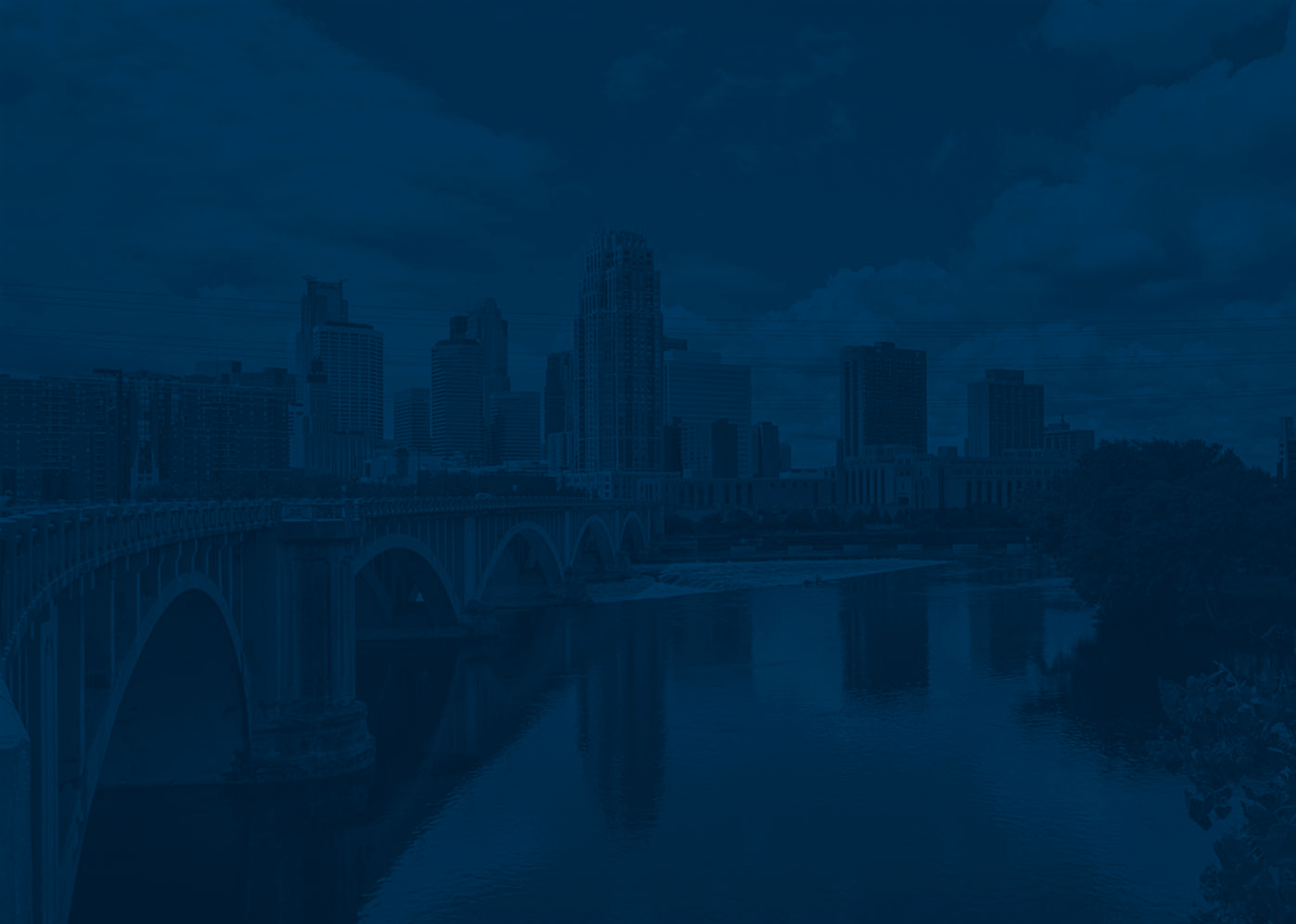 V. V. Chari is currently the Paul W. Frenzel Land Grant Professor of Liberal Arts at the University of Minnesota. He has been a professor of economics at the University of Minnesota since 1994 and is a former chair of the Department of Economics there. Chari has been an advisor at the Federal Reserve Bank of Minneapolis since 1994, where previously he was also a senior research officer.
Chari received his Ph.D from Carnegie-Mellon University in 1980. His research focuses on banking, fiscal, and monetary policy and issues of economic development.
Chari serves in many capacities for various organizations, including serving on the board of editors of the Journal of Economic Theory, Macrodynamics, the Review of Economic Dynamics, Econometrica, and the Journal of Economic Literature. In 1998, he was elected a fellow of the Econometric Society.
Staff Report 644 (April 2023)

V. V. Chari, Rishabh Kirpalani, and Luis Perez

Staff Report 637 (March 2022)

V. V. Chari, Juan Pablo Nicolini, and Pedro Teles

Related: [Staff Report 581: Optimal Cooperative Taxation in the Global Economy](https://doi.org/10.21034/sr.581)

Staff Report 581 (Revised March 2022)

V. V. Chari, Juan Pablo Nicolini, and Pedro Teles

[Staff Report 637: Appendix](https://doi.org/10.21034/sr.637) Published in: _Journal of Political Economy_ (Vol. 131, Iss. 1, January 2023, pp. 95-130), https://doi.org/10.1086/720889.

Staff Report 628 (November 2021)

V. V. Chari and Luis Perez

Published in: _Journal of Monetary Economics_ (Vol. 125, January 2022, pp. 173-181), https://doi.org/10.1016/j.jmoneco.2021.10.009.

Staff Report 602 (May 2020)

V. V. Chari, Rishabh Kirpalani, and Christopher Phelan

Published in: _Review of Economic Dynamics_ (vol. 42, October 2021, pp. 1-14), https://doi.org/10.1016/j.red.2020.11.004.

Staff Report 576 (December 2018)

Staff Report 571 (September 2018)

V. V. Chari, Juan Pablo Nicolini, and Pedro Teles

This is a revised version of [Working Paper 752](https://doi.org/10.21034/wp.752), which circulated with the same title.
Published in _Journal of Monetary Economics_ (Vol. 116, December 2020, pp. 147-165), https://doi.org/10.1016/j.jmoneco.2019.09.015.

Working Paper 752 (July 2018)

V. V. Chari, Juan Pablo Nicolini, and Pedro Teles

An updated version of this paper is available as Staff Report 571: https://doi.org/10.21034/sr.571.

Working Paper 745 (December 2017)

V. V. Chari, Juan Pablo Nicolini, and Pedro Teles

Staff Report 552 (August 2017)

V. V. Chari and Lawrence J. Christiano

Staff Report 531 (September 2016)

Pedro Brinca, V. V. Chari, Patrick J. Kehoe, and Ellen R. McGrattan

Published in: _Handbook of Macroeconomics_ (Volume 2, Chapter 13, 2016, pp. 1013-1063) https://doi.org/10.1016/bs.hesmac.2016.05.002.

Staff Report 481 (April 2013)

V. V. Chari and Patrick J. Kehoe

Published in: _American Economic Review_ (Vol. 106, No. 9, September 2016, pp. 2458-2493) https://doi.org/10.1257/aer.20150157.

Staff Report 419 (June 2009)

Patrick J. Kehoe, V. V. Chari, and Andrew Atkeson

A previous version was published as [Working Paper 659] (https://doi.org/10.21034/wp.659 "Working Paper 659").
Published in: _Quarterly Journal of Economics_ (Vol. 125, No. 1, February 2010, pp. 47-89) https://doi.org/10.1162/qjec.2010.125.1.47.

Working Paper 659 (October 2008)

Patrick J. Kehoe, V. V. Chari, and Andrew Atkeson

Published in: _Quarterly Journal of Economics_ (Vol. 125, No. 1, February 2010, pp. 47-89), https://doi.org/10.1162/qjec.2010.125.1.47.
An updated version was published as [Staff Report 419](https://doi.org/10.21034/sr.419 "Staff Report 419").

Working Paper 666 (October 2008)

Patrick J. Kehoe, V. V. Chari, and Lawrence J. Christiano

Related paper: [Working Paper 667](https://doi.org/10.21034/wp.667 "Working Paper 667") _Technical Notes on Facts and Myths about the Financial Crisis of 2008_

Working Paper 673 (September 2008)

V. V. Chari, Aleh Tsyvinski, and Mikhail Golosov

Published in: _Journal of Economic Theory_ (Vol. 147, Iss. 2: 781-801), https://doi.org/10.1016/j.jet.2011.04.004.

Staff Report 409 (August 2008)

Ellen R. McGrattan, Patrick J. Kehoe, and V. V. Chari

Published in: _American Economic Journal: Macroeconomics_ (Vol. 1, No. 1, January 2009, pp. 242-266) https://doi.org/10.1257/mac.1.1.242. [Additional Files](https://researchdatabase.minneapolisfed.org/downloads/x346d424v?locale=en) [M-files and Ftools](https://researchdatabase.minneapolisfed.org/downloads/4x51hj04n?locale=en)

Working Paper 664 (July 2008)

Ellen R. McGrattan, Patrick J. Kehoe, and V. V. Chari

Published in: _American Economic Journal: Macroeconomics_ (Vol. 1, Iss. 1, January 2009, pp. 242-266.), https://doi.org/10.1257/mac.1.1.242.

Staff Report 308 (April 2008)

Patrick J. Kehoe and V. V. Chari

Published in: _Journal of Money, Credit, and Banking_ (Vol. 40, No. 7, October 2008, pp. 1329-1355) https://doi.org/10.1111/j.1538-4616.2008.00162.x.

Staff Report 399 (October 2007)

Patrick J. Kehoe and V. V. Chari

Working Paper 654 (September 2007)

Patrick J. Kehoe and V. V. Chari

Staff Report 394 (August 2007)

Patrick J. Kehoe, V. V. Chari, and Andrew Atkeson

Staff Report 364 (May 2007)

Ellen R. McGrattan, Patrick J. Kehoe, and V. V. Chari

Published in: _Journal of Monetary Economics_ (Vol. 55, No. 8, November 2008, pp. 1337-1352) https://doi.org/10.1016/j.jmoneco.2008.09.010. [Additional Files](https://researchdatabase.minneapolisfed.org/downloads/7w62f824d?locale=en) [M-files and Ftools](https://researchdatabase.minneapolisfed.org/downloads/4x51hj04n?locale=en)

Staff Report 384 (March 2007)

Ellen R. McGrattan, Patrick J. Kehoe, and V. V. Chari

Related paper: [Working Paper 647: Comparing Alternative Representations, Methodologies, and Decompositions in Business Cycle Accounting](https://doi.org/10.21034/wp.647)

Working Paper 647 (December 2006)

Ellen R. McGrattan, Patrick J. Kehoe, and V. V. Chari

An updated version was published as [Staff Report 384](https://doi.org/10.21034/sr.384 "Staff Report 384").

Staff Report 362 (December 2006)

Ellen R. McGrattan, Patrick J. Kehoe, and V. V. Chari

[Staff Report 328: Business Cycle Accounting](https://researchdatabase.minneapolisfed.org/concern/publications/70795775k?locale=en) [Additional Files](https://researchdatabase.minneapolisfed.org/downloads/wp988j87v?locale=en) [M-files and Ftools](https://researchdatabase.minneapolisfed.org/downloads/4x51hj04n?locale=en)

Staff Report 328 (December 2006)

Ellen R. McGrattan, Patrick J. Kehoe, and V. V. Chari

Published in: _Econometrica_ (Vol. 75, No. 3, May 2007, pp. 781-836) https://doi.org/10.1111/j.1468-0262.2007.00768.x. See related papers: [Staff Report 362: _Appendices: Business Cycle Accounting_](https://doi.org/10.21034/sr.362) Quarterly Review article (Vol. 27, No. 2, Spring 2003) [_Accounting for the Great Depression_](https://doi.org/10.21034/qr.2721) [Additional Materials](https://researchdatabase.minneapolisfed.org/downloads/wp988j87v?locale=en) [M-files and Ftools](https://researchdatabase.minneapolisfed.org/downloads/4x51hj04n?locale=en)

Staff Report 376 (August 2006)

Patrick J. Kehoe and V. V. Chari

Published in: _Journal of Economic Perspectives_ (Vol. 20, No. 4, Fall 2006, pp. 3-28) https://doi.org/10.1257/jep.20.4.3.

Working Paper 631 (May 2005)

Ellen R. McGrattan, Patrick J. Kehoe, and V. V. Chari

[Additional files](https://researchdatabase.minneapolisfed.org/downloads/n870zq89h "Additional files")
[M-files and ftools](https://researchdatabase.minneapolisfed.org/downloads/4x51hj04n "M-files and ftools")

Staff Report 353 (January 2005)

Ellen R. McGrattan, Patrick J. Kehoe, and V. V. Chari

Published in: _American Economic Review Papers and Proceedings_ (Vol. 95, No. 2, May 2005, pp. 381-387) https://doi.org/10.1257/000282805774670013. [Additional Files](https://researchdatabase.minneapolisfed.org/downloads/j9602063d?locale=en) [M-files and Ftools](https://researchdatabase.minneapolisfed.org/downloads/4x51hj04n?locale=en)

Staff Report 330 (November 2003)

Patrick J. Kehoe and V. V. Chari

Staff Report 319 (August 2003)

V. V. Chari, Lawrence J. Christiano, and Stefania Albanesi

Published in: _Review of Economic Studies_ (Vol. 70, No. 4, October 2003, pp. 715-741) https://doi.org/10.1111/1467-937X.00264.

Quarterly Review 2732 | Summer 2003 (Vol. 27 No. 3)

V. V. Chari, Lawrence J. Christiano, and Stefania Albanesi

This study is reprinted, with the permission of the Cambridge University Press, from the book, _Advances in Economics and Econometrics: Theory and Applications_, Eighth World Congress of the Econometric Society, Volume 3, edited by Mathias Dewatripont, Lars Peter Hansen, and Stephen J. Turnovsky, pp. 123-50 (Chapter 4), Cambridge, U.K.: Cambridge University Press, 2003. © 2003 Cambridge University Press. The study was edited for publication in the _Federal Reserve Bank of Minneapolis Quarterly Review_.

Quarterly Review 2721 | Spring 2003 (Vol. 27 No. 2)

Ellen R. McGrattan, Patrick J. Kehoe, and V. V. Chari

[Additional files](https://researchdatabase.minneapolisfed.org/downloads/d217qp51v) and [M-files and Ftools](https://researchdatabase.minneapolisfed.org/downloads/4x51hj04n)
This article is reprinted, with permission, from the _American Economic Review_ (May 2002, vol. 92, no. 2, pp. 22-27). Copyright 2002 by the American Economic Association. The article was edited for publication in the _Federal Reserve Bank of Minneapolis Quarterly Review_. https://doi.org/10.1257/000282802320188934
Related paper: [Staff Report 328, Business Cycle Accounting](https://doi.org/10.21034/sr.328)

Staff Report 316 (April 2003)

Patrick J. Kehoe and V. V. Chari

Published in: _Journal of Economic Theory_ (Vol. 119, No. 1, November 2004, pp. 128-150) https://doi.org/10.1016/S0022-0531(03)00225-4.

Staff Report 228 (March 2003)

Patrick J. Kehoe and V. V. Chari

Published in: _Journal of Political Economy_ (Vol. 111, No. 6, December 2003, pp. 1262-1292) https://doi.org/10.1086/378525.

Staff Report 277 (July 2002)

Ellen R. McGrattan, Patrick J. Kehoe, and V. V. Chari

Published in: _Review of Economic Studies_ (Vol. 69, No. 3, August 2002, pp. 533-563) https://doi.org/10.1111/1467-937X.00216. [Additional Files and Technical Appendix](https://researchdatabase.minneapolisfed.org/concern/datasets/7d278t01v?locale=en) [M-files and Ftools](https://researchdatabase.minneapolisfed.org/concern/datasets/765371353?locale=en) Related paper: Staff Report 223: [Can Sticky Price Models Generate Volatile and Persistent Real Exchange Rates? (December 1998 Version)](https://www.minneapolisfed.org/research/staff-reports/can-sticky-price-models-generate-volatile-and-persistent-real-exchange-rates-december-1998-version)

Working Paper 619 (May 2002)

Ellen R. McGrattan, Patrick J. Kehoe, and V. V. Chari

Working Paper 622 (May 2002)

Patrick J. Kehoe and V. V. Chari

Working Paper 625 (April 2002)

Ellen R. McGrattan, Patrick J. Kehoe, and V. V. Chari

[Additional materials](https://researchdatabase.minneapolisfed.org/downloads/wp988j87v "Additional materials")
An updated version of this paper was published as _Staff Report 328_, https://doi.org/10.21034/sr.328.
Published in _Econometrica_ (Vol. 75, No. 3, May 2007, pp. 781-836), https://doi.org/10.1111/j.1468-0262.2007.00768.x.
Related papers: "Accounting for the Great Depression", _Quarterly Review_ (Vol. 27, No.2, 2003), https://doi.org/10.21034/qr.2321, and "Appendices: Business Cycle Accounting", _Staff Report 362_ https://doi.org/10.21034/sr.362.

Working Paper 619 (February 2002)

Ellen R. McGrattan, Patrick J. Kehoe, and V. V. Chari

[Additional files](https://researchdatabase.minneapolisfed.org/downloads/d217qp51v "Additional files")
An updated version was published in _American Economic Review_ (Vol. 27, No. 2, May 2002, pp. 22-27), https://doi.org/10.1257/000282802320188934, and reprinted with permission as _Quarterly Review_ (Vol. 27, No. 2, Spring 2003), https://doi.org/10.21034/qr.2721.
A technical appendix for this paper is available as _Working Paper 619\_1_, https://doi.org/10.21034/wp.619_1.

Staff Report 277 (July 2001)

Ellen R. McGrattan, Patrick J. Kehoe, and V. V. Chari

Working Paper 600 (March 2000)

Patrick J. Kehoe and V. V. Chari

An updated version of this paper was published as _Staff Report 316_ with the title "Financial Crises as Herds: Overturning the Critiques", https://doi.org/10.21034/sr.316.

Quarterly Review 2331 | Summer 1999 (Vol. 23 No. 3)

Patrick J. Kehoe, V. V. Chari, and Andrew Atkeson

Quarterly Review 2321 | Spring 1999 (Vol. 23 No. 2)

This essay is reprinted, with permission, from the _Journal of Economic Perspectives_ (Winter 1998, vol. 12, no. 1, pp. 171-86). © 1998 by the American Economic Association. All rights reserved. The essay was edited for publication in the Federal Reserve Bank of Minneapolis Quarterly Review. https://doi.org/10.1257/jep.12.1.171

Staff Report 223 (December 1998)

Ellen R. McGrattan, Patrick J. Kehoe, and V. V. Chari

Staff Report 277: [Can Sticky Price Models Generate Volatile and Persistent Real Exchange Rates?](https://researchdatabase.minneapolisfed.org/concern/publications/5t34sj69w?locale=en)

Working Paper 589 (August 1998)

Patrick J. Kehoe and V. V. Chari

Published in: _Journal of Monetary Economics_ (Vol. 54, No. 8, November 2007, pp. 2399-2408), https://doi.org/10.1016/j.jmoneco.2007.06.032.

Staff Report 251 (July 1998)

Patrick J. Kehoe and V. V. Chari

Published in: _Handbooks in Economics_ (Vol. 1C, 1999, pp. 1671-1745) https://doi.org/10.1016/S1574-0048(99)10039-9.

Staff Report 217 (May 1998)

Ellen R. McGrattan, Patrick J. Kehoe, and V. V. Chari

Published in: _Econometrica_ (Vol. 68, No. 5, September 2000, pp. 1151-79) https://doi.org/10.1111/1468-0262.00154. [Impulse Response Tables and Additional Files](https://researchdatabase.minneapolisfed.org/concern/datasets/q524jn81q?locale=en) [M-files and Ftools](https://researchdatabase.minneapolisfed.org/concern/datasets/765371353?locale=en)

Staff Report 204 (October 1997)

Ellen R. McGrattan, Patrick J. Kehoe, and V. V. Chari

[Additional Files](https://researchdatabase.minneapolisfed.org/concern/datasets/vt150j246?locale=en) [M-files and Ftools](https://researchdatabase.minneapolisfed.org/concern/datasets/765371353?locale=en)

Working Paper 582 (June 1997)

V. V. Chari, Larry E. Jones, and Ramon Marimon

Published in: _The American Economic Review_ (Vol. 87, No. 5, December 1997, pp. 957-976), https://www.jstor.org/stable/2951335.

Working Paper 567 (August 1996)

Patrick J. Kehoe, V. V. Chari, and Lawrence J. Christiano

Supports the article "Optimal Fiscal Policy in a Business Cycle Model" published in _Journal of Political Economy_ (Vol. 102, No. 4, August 1994, pp. 617-652), https://doi.org/10.1086/261949.

Quarterly Review 1942 | Fall 1995 (Vol. 19 No. 4)

V. V. Chari, Larry E. Jones, and Rodolfo E. Manuelli

Staff Report 156 (January 1995)

V. V. Chari and Harold L. Cole

Working Paper 520 (October 1993)

Lawrence J. Christiano, Patrick J. Kehoe, and V. V. Chari

Staff Report 163 (August 1993)

V. V. Chari and Harold L. Cole

Published in: _Cuadernos Economicos_ (No. 62, 1996, pp. 169-78)

Staff Report 160 (July 1993)

Patrick J. Kehoe, V. V. Chari, and Lawrence J. Christiano

Published in: _Journal of Political Economy_ (Vol. 102, No. 4, August 1994, pp. 617-652) https://doi.org/10.1086/261949.

Staff Report 158 (July 1993)

Patrick J. Kehoe, V. V. Chari, and Lawrence J. Christiano

Published in: _Journal of Monetary Economics_ (Vol. 37, No. 2, April 1996, pp. 203-223) https://doi.org/10.1016/S0304-3932(96)90034-3.

Quarterly Review 1641 | Fall 1992 (Vol. 16 No. 4)

V. V. Chari and Robert J. Weber

Staff Report 147 (November 1991)

Patrick J. Kehoe, V. V. Chari, and Lawrence J. Christiano

Published in: Journal of Money, Credit, and Banking (Vol 23, Num 3, August 1991 (part 2), pp. 519-539) https://doi.org/10.2307/1992686. Published in: _Political economy, growth, and business cycles_ (1992, pp. 283-305)

Quarterly Review 1530 | Summer 1991 (Vol. 15 No. 3)

Staff Report 142 (July 1991)

V. V. Chari and Larry E. Jones

Published in: _Economic Theory_ (Vol. 16, No. 1, July 2000, pp. 1-22) https://doi.org/10.1007/s001990050324.

Working Paper 375 (February 1991)

V. V. Chari and Hugo Hopenhayn

Published in _Journal of Political Economy_ (Vol. 99, No. 6, December 1991, pp. 1142-1165), https://doi.org/10.1086/261795.

Working Paper 473 (January 1991)

Patrick J. Kehoe, V. V. Chari, and Lawrence J. Christiano

Quarterly Review 1432 | Spring 1990 (Vol. 14 No. 3)

V. V. Chari and Ravi Jagannathan

Parts of this paper have been published in a paper co-authored with Larry Jones: "Price Stability and Futures Trading in Commodities," _Quarterly Journal of Economics_ (May 1990, Vol. 105, Iss. 2, pp. 527–534), https://doi.org/10.2307/2937798.

Staff Report 125 (November 1989)

Patrick J. Kehoe and V. V. Chari

Published in: _Journal of Economic Theory_ (Vol 61, No. 2, December 1993, pp. 230-261) https://doi.org/10.1006/jeth.1993.1068. Published in: _The legacy of Robert Lucas, Jr._ (Vol. 3, 1999, pp. 325-356)

Staff Report 124 (October 1989)

Patrick J. Kehoe and V. V. Chari

Published in: _Review of Economic Studies_ (Vol. 60, No. 1, January 1993, pp. 175-195) https://doi.org/10.2307/2297817.

Quarterly Review 1331 | Summer 1989 (Vol. 13 No. 3)

Staff Report 122 (June 1989)

Patrick J. Kehoe and V. V. Chari

Published in: _Journal of Political Economy_ (Vol. 98, No. 4, 1990, pp. 783-802) https://doi.org/10.1086/261706. Published in: _Monetary and fiscal policy_ (Vol. 1, 1994, pp. 143-163)

Staff Report 121 (May 1989)

Patrick J. Kehoe and V. V. Chari

Published in: _Journal of Political Economy_ (Vol. 98, No. 3, June 1990, pp. 617-636) https://doi.org/10.1086/261697.

Working Paper 377 (February 1989)

Patrick J. Kehoe and V. V. Chari

Published in _Journal of Political Economy_ (Vol. 98, No. 4, August 1990, pp. 783-802), https://doi.org/10.1086/261706.

Staff Report 117 (January 1989)

V. V. Chari, Larry E. Jones, and Rodolfo E. Manuelli

Published in: _American Economic Review_ (Vol. 79, No. 2, May 1989, pp. 358-363)

Quarterly Review 1242 | Fall 1988 (Vol. 12 No. 4)

Published In: _The Rational Expectations Revolution: Readings from the Front Line_ (1994, pp. 41-65)

Working Paper 317 (August 1988)

Patrick J. Kehoe and V. V. Chari

Published in _Journal of Political Economy_ (Vol. 98, No. 3, June 1990, pp. 617-636), https://doi.org/10.1086/261697.

Staff Report 115 (August 1988)

Edward C. Prescott, Patrick J. Kehoe, and V. V. Chari

Published in: _Modern Business Cycle Theory_ (1989, pp. 265-305)

Working Paper 324 (July 1988)

Larry E. Jones and V. V. Chari

[Staff Report 142: _A Reconsideration of the Problem of Social Cost: Free Riders and Monopolists_](https://doi.org/10.21034/sr.142)

Working Paper 399 (June 1988)

Patrick J. Kehoe and V. V. Chari

Published in _Journal of Economic Theory_ (Vol. 61, Iss. 2, December 1993, pp. 230-261), https://doi.org/10.1006/jeth.1993.1068.

Working Paper 321 (May 1988)

Ravi Jagannathan and V. V. Chari

Published in _Journal of Finance_ (Vol. 44, No. 2, June 1989, pp. 499-508), https://doi.org/10.2307/2328602.

Working Paper 365 (February 1988)

Edward C. Prescott, V. V. Chari, and Patrick J. Kehoe

Working Paper 320 (February 1988)

V. V. Chari and Ravi Jagannathan

Published in: _Journal of Finance_ (Vol. 43, No. 3, July 1988, pp. 749-61), https://doi.org/10.1111/j.1540-6261.1988.tb04606.x.
Published in: _Credit, Intermediation, and the Macroeconomy: Readings and Perspectives in Modern Financial Theory_ (2004, pp. 265-279).

Working Paper 354 (November 1987)

Patrick J. Kehoe and V. V. Chari

Published in _Journal of Economic Theory_ (Vol. 61, No. 2, December 1993, pp. 230-261), https://doi.org/10.1006/jeth.1993.1068.

Working Paper 372 (October 1987)

Patrick J. Kehoe and V. V. Chari

Working Paper 364 (August 1987)

Aharon R. Ofer, Ravi Jagannathan, and V. V. Chari

Staff Report 110 (April 1987)

V. V. Chari, Aharon R. Ofer, and Ravi Jagannathan

Published in: _Journal of Financial Economics_ (Vol. 21, No. 1, May 1988, pp. 101-121) https://doi.org/10.1016/0304-405X(88)90033-5.

Working Paper 327 (December 1986)

V. V. Chari and Hugo Hopenhayn

Working Paper 326 (November 1986)

V. V. Chari and Hugo Hopenhayn

Working Paper 316 (October 1986)

Larry E. Jones, Ravi Jagannathan, and V. V. Chari

Published in _The Quarterly Journal of Economics_ (vol. 105, iss. 2, May 1990, pp. 527-534), https://doi.org/10.2307/2937798.

Working Paper 289 (September 1985)

Edward C. Prescott, V. V. Chari, and Hugo Hopenhayn

Show All

Collapse All