Pitching for the minor leagues
In today's sports-saturated culture, major cities and their states have spent a significant amount of political and financial capital to build new homes for major league sports teams. Since 1990, more than 50 new stadiums and arenas have been built, and another 20 are in either planning or construction phases. The vast majority are mostly or entirely financed with tax dollars.
On the surface, "the stadium issue" would appear to be a fairly minor one for the Ninth District, save for the Twin Cities, where innumerable stadium proposals have surfaced regarding Minnesota's Vikings and Twins, and a new arena welcomed hockey's Minnesota Wild for its inaugural season. With no other cities over 100,000 people, the rest of the Ninth District would seem to be far removed from the stadium debate. But, in fact, numerous district cities are investing millions in stadiums and multiuse arenas for quasi-professional or college teams and to bring other entertainment to town.
To be sure, the stadium issue plays out a little differently between major metropolitan areas and the likes of Fargo, N.D. For starters, "you don't have millionaire ballplayers and billionaire owners" of teams, said Pat Zavoral, Fargo city administrator.
But aside from a lack of zeroes, the stadium issue still boils down to many of the same core arguments. Teams still seek public assistance to improve their profitability. City officials, worried about the national or regional persona of their community, argue that the presence of a professional or college sports team and the ability to host concerts and other entertainment provides economic and civic benefits well worth the public investment.
Apples and oranges and apples
Though outside the mainstream sports leagues, Ninth District cities nonetheless have a grab bag of sporting options available to them. Currently, there are at least seven minor and quasi-professional sports leagues with upwards of 30 franchises playing or scheduled to play in Ninth District cities (see map). Teams, and even entire leagues, are often footloose, sometimes not playing for more than a year in a particular location as they look for stronger fan bases and financial viability.
Player salaries in these bus leagues—defined merely by the common means of travel—can make teams easy to start up and shut down. Indoor football players earn a paltry $200 a game. Players in the Continental Basketball Association (CBA) earned $400 to $500 per game, or about $25,000 a year until the 55-year-old league recently shut down.
Given the volatility of franchises, one might think teams have little or no bargaining power with cities. Most cities have hosted numerous teams in different sports over the years, but a handful are making stadium improvements directly connected with local professional teams.
Last summer, Sioux Falls, S.D., spent about $4 million on a makeover for Sioux Falls Stadium, home of the Northern League's Canaries. The league is unaffiliated with Major League Baseball (MLB) but has gained a solid following, thanks in part to the likes of Ila Borders, a southpaw pitcher and the first woman to don a professional baseball uniform, and short playing stints by former big-leaguers Daryl Strawberry and Jack Morris.
The Canaries pitched in a little over $1 million and "assumed a lot of operating costs" that were previously paid for by taxpayers, including the lighting bill and field maintenance, according to Dean Nielsen, city chief of staff. Sioux Falls also spent about $1 million retrofitting a local arena for use by the Stampede of the U.S. Hockey League. The team will pay back—interest free—about $700,000 over the next 10 years, Nielsen said.
Another Northern League franchise, the Redhawks, got a brand new stadium when the team came to Fargo. The city built Newman Outdoor Field in 1996, leveraging an earlier proposal for a new baseball stadium by North Dakota State University (NDSU). The city spent $3 million on the field, and local businessman Harold Newman paid $1.5 million for naming rights to the 4,600-seat facility, according to city officials. In Missoula, Mont., the city has committed $1 million in infrastructure improvements to complement a $5 million private investment for a new playing field for the Missoula Osprey of the Pioneer League, a rookie league with MLB affiliation. Up the road, Great Falls voters will likely get a chance this spring to vote on a $12 million multifield complex that will include a new home for the Great Falls Dodgers, also of the Pioneer League. About 30 percent of the project is expected to be privately financed, according to a team official.
It might not be coincidence that most of the stadium projects have involved baseball, if Fargo's experience is any indication. Zavoral said the city has played host to "seven or eight" professional hockey teams in the past 20 years. Last year the city had an indoor football team, "and they had a hell of a time," he said. The Beez, an Inter-national Basketball Association (IBA) franchise, has been in town for three years but has an average attendance of only 700, when 1,700 is the break-even point, Zavoral said.
In contrast, the baseball Redhawks have averaged better than 4,000 in attendance since coming to town in 1996, in part because neither college nor high school teams compete for fans' attention in the summer. The Redhawks, Zavoral said, "gives them another thing to do in the summer."
Stadium version of multitasking
Many cities have pursued multipurpose arenas—domes built for the expressed purpose of drawing entertainment to the community, sporting and otherwise. Fargo built the Fargodome in 1992 in part for the NDSU football team, but designed it to also host concerts, other sporting events and conventions.
Other cities are following suit. Grand Forks, N.D., has not one, but two, multiuse facilities in various stages of construction. After several unexpected setbacks—including flood-related delays, a collapsed roof and cost creep from $49 million to $78 million—the Alerus Center finally opened in February, boasting a 13,000-seat arena and convention facilities. The facility is being paid for by local sales taxes, save for a $3 million naming rights fee being paid by Alerus Financial of Grand Forks.
Following closely on its heels is another $85 million arena that will be the new home of the Fighting Sioux hockey program at the University of North Dakota. The project is being financed through a $100 million donation by UND alumnus and casino magnate Ralph Engelstad. Although designed and intended mostly for hockey, arena officials have inquired about hosting other sporting events and concerts, according to local reports.
Other district cities are also using local college sports as the hook for new facilities. The city of Mankato, Minn., leveraged the popularity of college hockey to build a new a $22 million arena for the jump to Division I by Minnesota State University-Mankato.
Not all such efforts have won over local voters. Community drives in St. Cloud, Minn., and Fargo for new college hockey arenas have fallen through in the last two years. In St. Cloud, voters rejected a proposal to build a $69 million events center, whose anchor tenant would have been the hockey Huskies of St. Cloud State University. "It was St. Cloud's answer to the Fargodome," said Chris Hagelie, city administrator. The state even pledged $25 million toward the project, provided the city could find local matching money.
In 1999, the city held a referendum on a $70 million package of community projects, which included $44 million in local money for the events center. Seeking an all-or-nothing vote, the proposal narrowly lost because of voter dissatisfaction with the events center, local sources said. "It was the anchor holding everything back," said City Clerk Greg Engdahl. "There's a bad taste in people's mouth now concerning stadiums. There's such a connotation attached to stadiums that people don't want to participate in."
That was obvious when the city held another referendum. This time it took out the events center, added a few other items, and put each item of the new $40 million package on the ballot and "they all passed by a large amount," Engdahl said. A similar referendum in Fargo to build a $48 million arena for a Division I hockey program at NDSU recently lost by a two-to-one margin, Zavoral said. Part of the reason was a feeling among voters that the project benefited the university more than the community, Zavoral said, and "a backlash on public support for arenas."
Contrast that to the local opinion of the Fargodome, constructed in 1992 after a local sales tax referendum to pay for the dome passed by a three-to-one margin, according to Zavoral. Today the Fargodome "has a good following and warm spot in the heart of the city," he said. "[Residents] think it's a raving success."
Swing and a miss
Some of that voter pessimism likely comes from lessons learned the hard way, like in Rapid City, S.D. In 1987, the city got a CBA team—the Thrillers—from Florida and had great success for about the first four or five years, with average attendance better than 5,000 per game. "Through 1991-92, we did very well" with the team, said Brian Maliske, business manager of the Rushmore Plaza Civic Center, which includes a 10,000 seat arena that was home to the Thrillers.
But in 1993, the CBA salary structure went up as the league positioned itself as a feeder system to the National Basketball Association. Player and coaching salaries escalated quickly, "and that had to be passed on to fans," Maliske said. General admission seats went from the $4 to $6 range to $10 or $12, and "the fan base took a big dive downward," along with corporate sponsorship and other revenue sources.
By the 1994 season, average attendance dropped better than 60 percent to about 2,000 per game, he said. The team came to the city several times looking for financial help, first asking for a cut of the city-owned concessions, and as a last ditch effort, offering to sell the team (along with about $100,000 in debt) to the city. Both were turned down.
"They weren't being greedy. They were just in a tight spot," Maliske said. Nonetheless, Rapid City's love affair with the team quickly went sour. "They went from being the ticket in town to the disgrace of town."
The city later attracted an IBA team, but they "couldn't get that to work." Part of the reason was a "holdover of ill will" from the CBA team, Maliske said, adding that the city is actively keeping any other professional basketball teams out until the city "gets the taste out of its mouth."
Rapid City was also slated to be home to a new junior hockey team franchise last year. But a proposal for a small, $3 million, privately financed rink for the team morphed into a $7.5 million proposal for a multiuse facility, two-thirds of which would come from the city. Projected costs ballooned to almost $10 million because of multiuse modifications, and disagreements surfaced over who would receive profits from the stadium. "The thing just blew up," Maliske said.
Adopt-a-team
In the final debate, the stadium issue in smaller markets also involves a slightly different perception of what constitutes the public good.
For some, additional entertainment options provide value to the community. Tam Baker, a member of the Sioux Falls city council, said she supports the city's current involvement with minor league sports teams. "I believe they enhance the quality of life for our citizens. They allow people an outlet for their spare time," Baker said. "These activities provide family-type entertainment that I feel is affordable for many of the citizens."
Stadiums and arenas in smaller markets also have more potential to meet legitimate community needs outside of spectator events. For example, new hockey arenas usually offer ice time for residents and community teams.
That makes public control of these facilities critical, according to Art Fahey, director of the La Crosse Center, a multiuse facility in La Crosse, Wis. Giving up that control would likely mean sacrificing some community events, because a profit-driven facility would likely charge user fees that "are probably out of reach" of the high school basketball team or community groups. "We have to make concessions to those kinds of events."
When Missoula began negotiating with the Osprey baseball team for a new 3,500-seat stadium, the city made it clear that the stadium was first a civic place "and had to accommodate events in a way that benefited the community," said Geoff Badenoch, director of the Missoula Redevelopment Agency. "The bar was set quite high."
But aside from community access to the field, the team itself brings community value. "Missoula has a lot of different people, and people with not a lot in common find baseball," Badenoch said. "Minor leagues are not a sport. It's leisure. The focus is on family entertainment."
As a rookie league, most players are 21 or younger and earn just $850 a month. Many come from different countries trying to make it to the big leagues, but along the way become a part of the community—literally, by staying with families in town.
"These kids basically get adopted. [Missoulians] love these kids," Badenoch said. The players get their first taste of being in a fishbowl, too. "For many of the players, it's the first time they've signed an autograph." Badenoch said. "They fit well in the community."
See also:
Unconventional wisdom
District convention centers weathered the recession,
but the outlook is cloudy, fedgazette, January 2005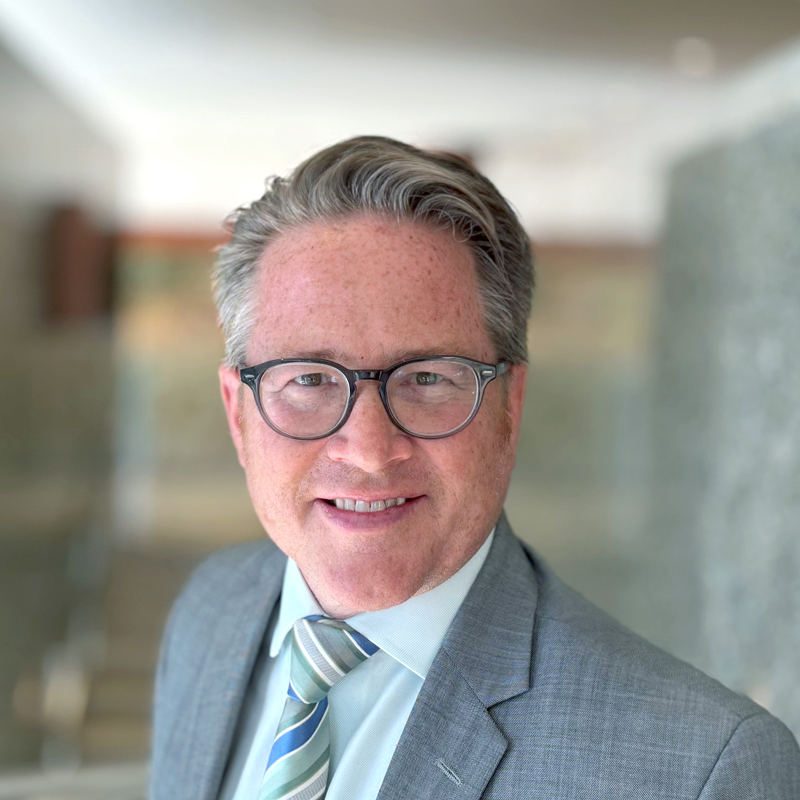 Ronald A. Wirtz
Editor, fedgazette
Ron Wirtz is a Minneapolis Fed regional outreach director. Ron tracks current business conditions, with a focus on employment and wages, construction, real estate, consumer spending, and tourism. In this role, he networks with businesses in the Bank's six-state region and gives frequent speeches on economic conditions. Follow him on Twitter @RonWirtz.