Planting the seeds of health and sowing investments in Indian Country
The American Indian and Alaska Native people have long experienced more health challenges as compared with other Americans. Lower life expectancy, disproportionate disease burdens, and high mortality1 significantly impact the quality of life and are likely rooted in economic adversity and poor social conditions.2 Last fall, the Center for Indian Country Development (CICD) co-director Sue Woodrow and I, along with CICD Leadership Council member Janie Hipp, were among the participants of a historic convening of philanthropic organizations gathered to address the grave problem of Native American nutritional health. As described by Shakopee Mdewakanton Sioux Community (SMSC) Chairman Charlie Vig, the Fertile Ground: Planting the Seeds for Native American Nutrition and Health Funders Roundtable provided an unprecedented focus and "desperately needed attention" on Native American agriculture, healthy food access, nutrition, and dietary issues.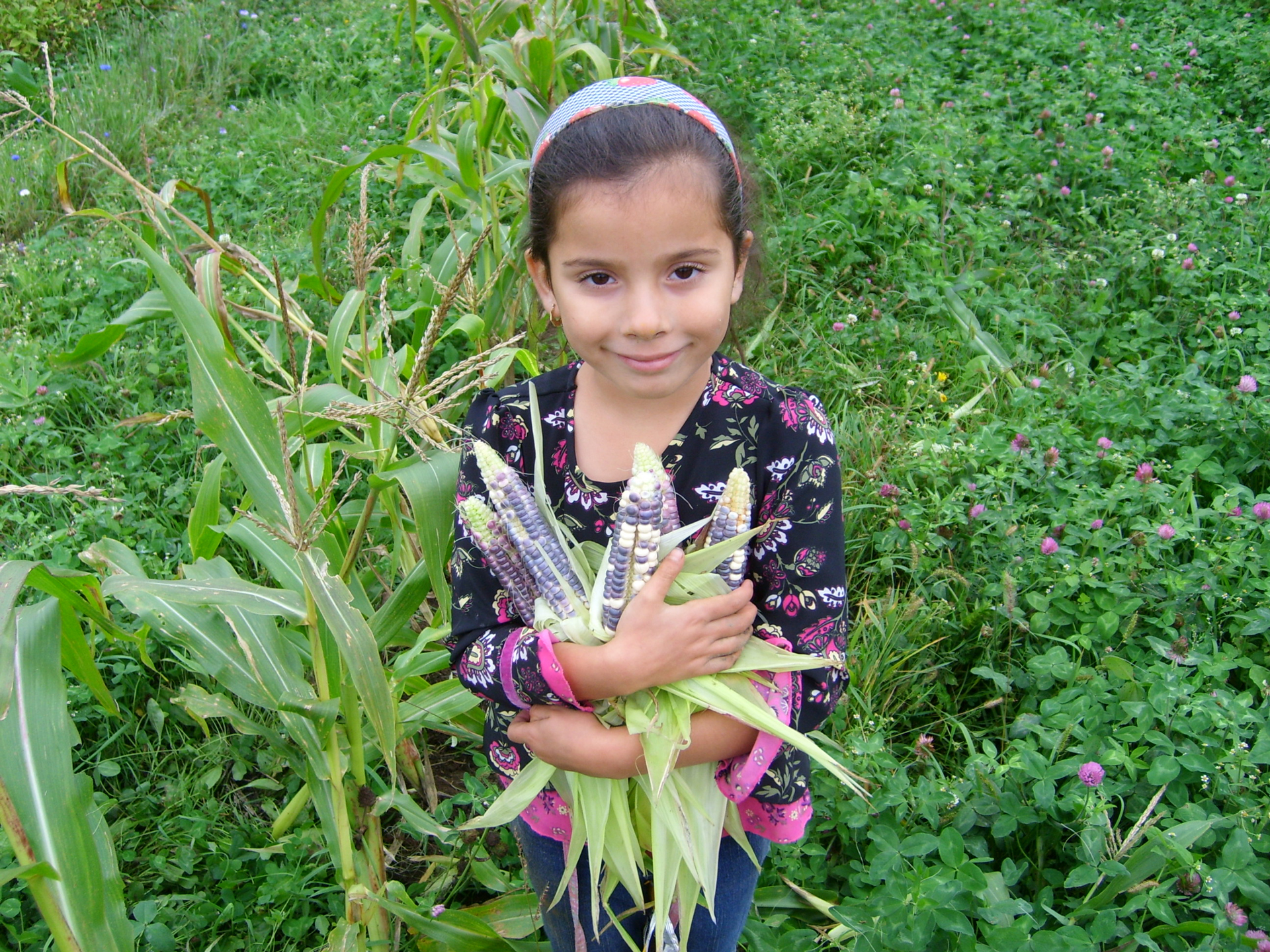 Photo by Elizabeth Hoover
Historically, Native nations maintained their own systems for food generation that relied upon traditional knowledge for harvesting, planting, and consumption of locally harvested foods. These food systems, which provided a rich array of healthy, seasonal food, also were the foundation of trade and exchange between Native communities. Most of the native food systems have since disappeared. As a result, virtually all of Indian Country resides within a food desert and Native peoples manifestly suffer greater health disparities. For example, in 2014, there were only 10 full-service grocery stores in the entirety of the Navajo Nation, which comprises over 27,000 square miles. Such food deserts, moreover, are also credit deserts.
The SMSC's Fertile Ground initiative seeks to highlight and tackle these critical problems.Along with the American Heart Association (AHA), the SMSC brought together representatives from 41 national philanthropic organizations3 to discuss the complex and interrelated issues of lack of access to healthy foods, under-utilization of Indian lands and resources to produce healthy foods for the tribal citizens, and the need to take immediate and comprehensive action to address improvement of health outcomes.
While research into these chronic and debilitating health problems in Indian Country clearly finds that American Indians and Alaska Natives ages 10–20 have the highest risk of developing type 2 diabetes when compared with other racial/ethnic groups, less clear are the complex causes behind this growing epidemic and the culturally appropriate and effective ways to address the causes and improve the health of Native American children. The October 2015 roundtable marked the beginning of a serious examination of actionable strategies to support capacity building efforts, to invest in research and advocacy, and to empower Native American communities to ensure culturally appropriate solutions to this crisis.
The impetus for Fertile Ground grew out of the SMSC's Seeds of Native Health campaign to improve Native American nutrition and from the recent release of Feeding Ourselves, a comprehensive report commissioned by the AHA and Robert Wood Johnson Foundation that examines the barriers to food access and their link to health disparities in Indian Country. A video about the Feeding Ourselves report is available here.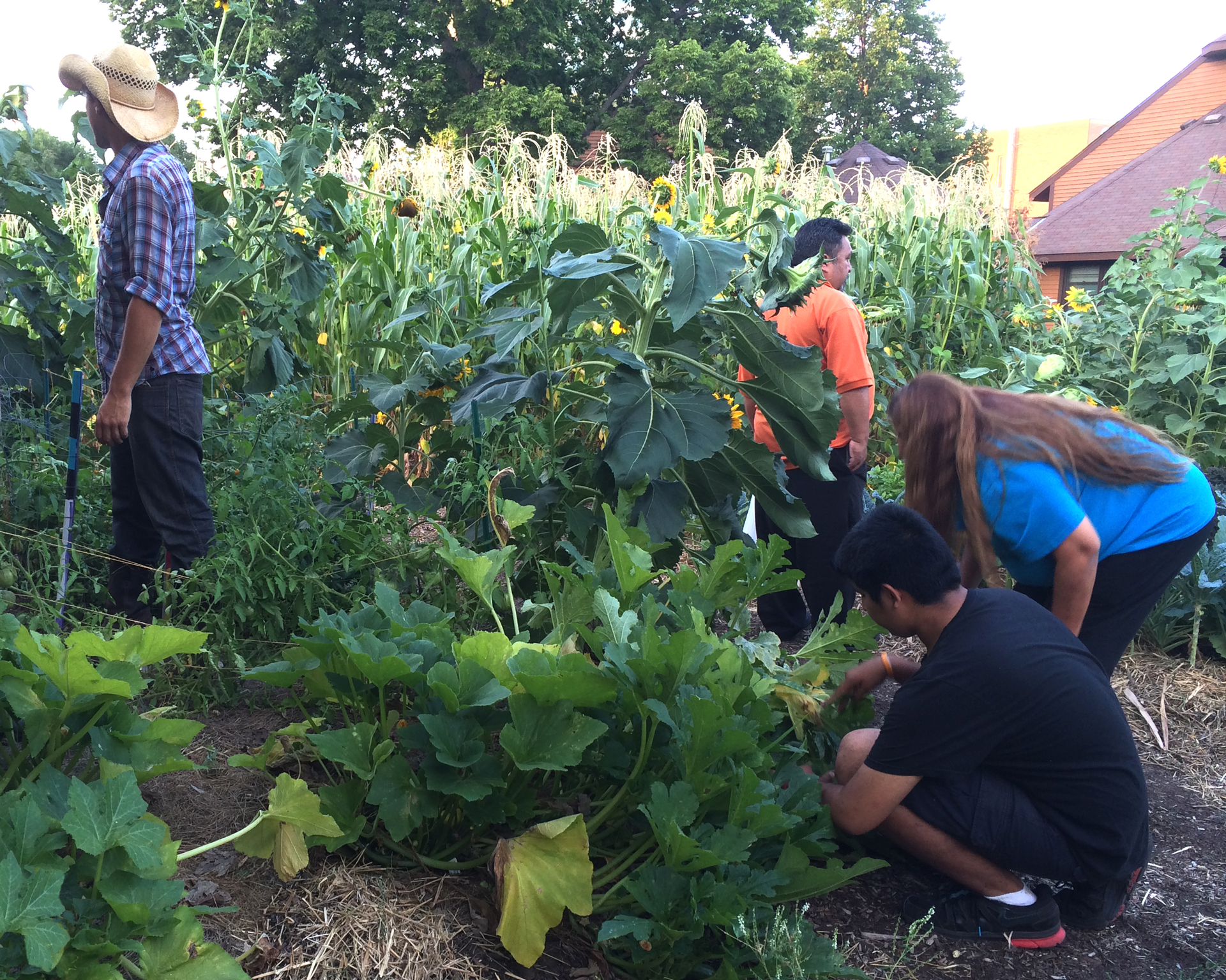 Photo by Elizabeth Hoover
Equally importantly, these issues call for effective and sustained community and economic development in Indian Country. The CICD's mission of helping tribes advance their economic goals can support these efforts in two salient ways—governance and resources. Tribal self-determination for the long run must intrinsically advance policies and programs that promote community-oriented healthy lifestyles. Embracing strategies that support health and nutrition translates to good tribal economies as well. Indeed, the Fertile Ground convening is founded on the understanding that healthy communities generally engender positive economic outcomes.
This discussion also aligns with the Federal Reserve System's "Healthy Communities" initiatives. The Federal Reserve Bank of Minneapolis, along with several other Federal Reserve Banks and dozens of other organizations, is collaborating with the Robert Wood Johnson Foundation to promote community health outcomes by addressing the many social determinants that impact the well-being of community residents.
My colleagues and I will pay close attention to the insights from these initiatives as we implement the CICD's new strategic plan. Over the next five years, we will focus our time and attention on four main areas: land, business and entrepreneurship, education, and homeownership. Land, for example, is the most basic of all economic resources and its use for agricultural and business purposes is integral to economic development in Indian Country. Thus we see many opportunities to contribute to this work wherever possible.
---

Endnotes
1 A recent report highlights a very curious example of social disparities in Indian Country. From a close analysis of county mortality statistics from the Centers for Disease Control and Prevention, economic researchers from the Federal Reserve Bank of Minneapolis found a pattern of persistently high mortality rates prevalent in a band of counties in the Northern Plains and Midwest that have a high share of residents who both are American Indian or Alaska Native and live on Indian reservations. In several of these counties, overall mortality rates have been far above the national average for decades. The data show that since the late 1960s, the age-adjusted mortality rate for women (of all races) in American Indian-dominated Menominee County, Wisconsin, has ranged between the highest and fourth-highest among all counties in the lower 48 states. See Schulhofer-Wohl, Sam and Richard M. Todd, "High Death Rates on the High Plains, A Call for Better Data on American Indian Communities," (November 5, 2015).
2 See generally, Profile: American Indian/Alaska Native, U.S. Department of Health and Human Services, Office of Minority Health.
3 Participating organizations included the CICD, AgriBank (on behalf of the Farm Credit System), philanthropists with robust Native American portfolios, and those new to investments in Indian Country. Major national foundations included the Robert Wood Johnson Foundation, Margaret A. Cargill Foundation, Clinton Foundation, Bush Foundation, MAZON: A Jewish Response to Hunger, and the Northwest Area Foundation. Attendees also included officials from the U.S. Department of Agriculture, the Centers for Disease Control and Prevention, and the Indian Health Service.