Surveys highlight workforce challenges across range of occupations and skills
The following post is the first in a series of four report-outs of findings from the 2017 Ninth District Insight survey. To access the other posts in the series and learn more about the survey, visit the Ninth District Insight page.
With the U.S. economy growing since 2009 and adding 16.9 million jobs, labor markets are tightening. According to Federal Reserve surveys at the national and Ninth District levels, workforce development professionals, business leaders, and nonprofits observe challenges filling job openings for a variety of occupations and worker skills. They point to concerns regarding skill mismatches and barriers to workforce participation. They also point to potential solutions.
Investing in America's Workforce: Report on Workforce Development Needs and Opportunities draws from the input of 983 workforce leaders attending 52 listening sessions hosted by Federal Reserve Banks across the nation, including two sessions in the Ninth District. A recent Ninth District Insight survey* of organizations that work in low- to moderate-income (LMI) communities in the Minneapolis Fed's region posed a series of questions about workforce issues facing LMI communities. Results from both reports point to common themes suggesting that workforce challenges are reaching a broad swath of the economy.
The skills gap presents a major stumbling block for employers and workers alike. Out of 54 respondents to the Ninth District Insight survey who identified the key challenges to workforce development in their community, nearly half identified a gap between the skills employers request and the skills local people have to offer. The skills gap also rose as a major theme in the Investing in America's Workforce report. Listening session participants frequently cited a disconnect between outcomes of the K-12 and higher education systems and the contemporary needs of employers.
A training and opportunity gap also exists and is important. Many community leaders noted a general underinvestment in workforce training from all parties involved, including employers. Respondents to both Ninth District Insight and Investing in America's Workforce highlighted the effectiveness of on-the-job-training, apprenticeships, and other employer-based programs while also pointing out that such opportunities are far too rare. Eleven of the 34 Ninth District Insight respondents who identified opportunities for workforce investments in their communities cited employer-based training, making it the most popular recommendation.
One Ninth District Insight participant from a community economic development organization in North Dakota put it this way: "Too often, companies look at the workforce as a commodity on the shelf that should be full at all times. We need to focus on workers' potential, aptitude, and training."
Many people face significant barriers to entering or advancing in the workforce. When asked to identify barriers to closing the skills gap, many respondents from both avenues referenced the struggles many families face in meeting their most basic needs. The cost and short supply of child care, housing, and transportation mean that many workers can't afford training programs because they need a job to stay afloat. And when their only job options include those with low wages, unpredictable hours, or few benefits, it's hard to find a ladder to economic stability.
"Many of the newer jobs do not pay as well as the jobs that were lost," said one Montanan who responded to the Ninth District Insight survey. "Quite a few are seasonal, and those that provide health insurance and other benefits are limited."
Workforce development should be local and collaborative. Investing in America's Workforce highlighted efforts that bring together academia, professionals, and policymakers to build approaches that are regional, sector-specific, and systemic rather than transactional. Respondents to the Ninth District Insight survey agreed. Among the 28 participants who responded to a question about what was working in their region, 13 referenced sector-specific career pathways and local collaborations.
*The Ninth District Insight survey provides a snapshot of economic conditions for LMI communities in the Ninth District. The survey is conducted by the Minneapolis Fed's Community Development Department and is sent to organizations that work in LMI communities, including representatives from banks, community development financial institutions, credit unions, economic development organizations, foundations, local government agencies, nonprofits, university extension programs, trade associations, and cultural organizations that serve LMI households and communities. Topics cover economic activity, housing conditions, business and economic development conditions, and financial well-being of LMI households. For the 2017 survey, 144 community development organizations responded in May and June.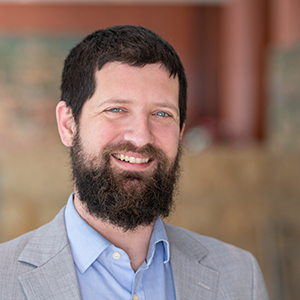 Ben Horowitz
Senior Project Manager, Community Development and Engagement
Ben Horowitz writes about policies and programs impacting affordable housing, early childhood development, and investments in low- and moderate-income communities. He is a Senior Project Manager in the Minneapolis Fed's Community Development department.