Small business access to credit stable; some challenges to small business growth
The following post is the third in a series of four report-outs of findings from the 2017 Ninth District Insight survey. To access the other posts in the series and learn more about the survey, visit the Ninth District Insight page.
In the most recent Ninth District Insight survey,* about three-quarters of survey respondents reported no changes to small businesses' ability to access credit in low-to-moderate income (LMI) communities over the past 12 months. While access to credit remained stable, respondents highlighted sparse financing opportunities as one of several barriers to small business growth in LMI communities. Respondents also described opportunities for local leaders to help small businesses overcome barriers to expansion.
Respondents identified a number of barriers to small business growth in LMI communities, including difficulty accessing credit (30%), inability to recruit skilled workers to fill open positions (30%), and a lack of training and technical assistance opportunities for small business owners (15%).
One in eight respondents drew a connection between low-wage jobs and decreasing small business creation rates, with several commenting that concentrated areas of families with low purchasing power made it difficult for small businesses to find a customer base.
Several respondents expressed concern about the impacts that local economic conditions and commodity prices could have on the ability of small businesses to stay afloat. As one respondent in Montana put it, "When the Bakken [oil drilling] shut down, so did our businesses. We had two this last week that changed the locks on their building—they are done."
Survey respondents were also asked about beneficial small business supports in their area. Just over half described initiatives aimed at supporting business owners' ability to find financing. These initiatives are often paired with services aimed at supporting long-term viability, including succession planning, regional business recruitment, and retention efforts. Access to credit and technical assistance both continue to remain important in supporting small business development.
"Our local community development corporation assists individuals with small business loans and training opportunities," said one nonprofit professional in Montana. "This has led to many small businesses opening in the communities we serve. Additionally, the corporation provides funding for brownfield cleanup, which allows unused business properties to once again become viable."
When asked about small business openings in LMI areas over the past 12 months, slightly more respondents noted increases than decreases, with Minnesota respondents indicating on balance more growth than respondents in other areas of the District.
*The Ninth District Insight survey provides a snapshot of economic conditions for LMI communities in the Ninth Federal Reserve District. The survey is conducted by the Minneapolis Fed's Community Development Department and is sent to organizations that work in LMI communities, including banks, community development financial institutions, credit unions, economic development organizations, foundations, local government agencies, nonprofits, university extension programs, trade associations, and cultural organizations that serve LMI populations. Topics cover economic activity, housing conditions, business and economic development conditions, and financial well-being of LMI households. For the 2017 survey, 144 community development organizations responded in May and June.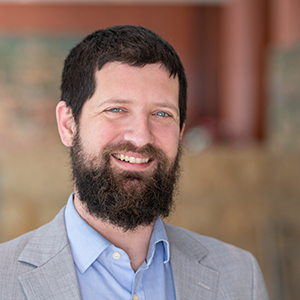 Ben Horowitz
Project Director, Community Development and Engagement
Ben Horowitz writes about policies and programs impacting affordable housing, early childhood development, and investments in low- and moderate-income communities.