"Hamilton" is here, and we're celebrating and educating
While many people can quote lines from or sing along to Hamilton, not too many know that Alexander Hamilton created the nation's central bank. The Minneapolis Fed is hoping to change that.
With the musical's run set through Oct. 7, just down the street from the Minneapolis Fed at the Orpheum Theatre, the Bank has launched a campaign to educate students and the broader public about Hamilton's contributions to our country's financial system.
"The Minneapolis Fed is a direct product of Hamilton's vision, and while it isn't show biz, the work we do here is in service to our community," said Minneapolis Fed President Neel Kashkari. "We're excited about this opportunity to have a little fun and share Alexander Hamilton's story in ways that are relevant and engaging for young people today."
Components of the effort include the chance for a student to win two tickets to the musical's Oct. 4 performance and an offer to receive a paid internship at the Bank by entering a social media contest. Another highlight: a special Hamilton-themed Bank tour that's free and open to the public.
Hamilton's vision and drive to solve a problem in his community inspired the student social media contest. To enter, students must share their own bold ideas to improve lives and the economy in their own communities. Students who live in the Federal Reserve's Ninth District are encouraged to take their shot on Twitter, Facebook or Instagram and share their best ideas for making their communities more equitable and economically vibrant by using #Hamilton4All.
To learn more about the student contest, go here.
To register for a tour, go here.
More details can be found here.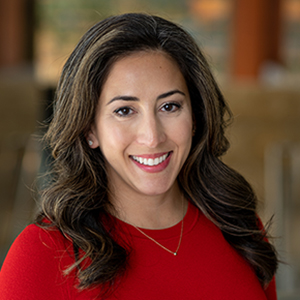 Alyssa Augustine
Content Strategy and Engagement Supervisor
Alyssa Augustine oversees social media and digital engagement, leads the Bank's content strategy, and manages media relations for President Neel Kashkari and other Bank leaders. An experienced TV journalist, Alyssa also contributes articles to the Bank's website and publications.