Henry Long from Eden Prairie took his shot in true "Hamilton" style
"My name is Henry from Eden Prairie. I'm going to be an intern at the Fed, just you wait."
That's how Henry Long wrapped up his entry to the Federal Reserve Bank of Minneapolis' "Hamilton"-themed social media contest, and it turns out the 10th-grader from Eagle Ridge Academy in Minnetonka was right. He's won a paid internship, and then some.
He's also on his way to see "Hamilton" at the Orpheum Theatre. He won two tickets to the October 4 performance, along with that paid internship at the Minneapolis Fed.
First things first: Who is Henry taking to one of the most popular Broadway shows of all time?
"I'm taking my sister [Greta] to the show. She's in seventh grade and just auditioned for theater for the first time this fall," he said.
Henry's was one of 32 entries into the Minneapolis Fed's student social media contest inspired by Alexander Hamilton, the nation's first secretary of the Treasury. Hamilton's vision and drive to solve a problem in his community culminated in the creation of the United States' first central bank. Students in the Ninth Federal Reserve District were challenged to share their own bold ideas to improve lives and the economy in their communities on social media using the #Hamilton4All hashtag.
Henry's entry included setting his innovative idea to the tune of "Hamilton's" opening number, explaining that he would "subsidize economic research and require general economic education [for the public]." He suggests that creating a demand for economists will naturally increase the supply, and if everyone has a firmer grasp of the economy, we'll all be better for it.
His combination of creativity, artistry, and content is what convinced judges in the Minneapolis Fed's Public Affairs department to select Henry as the winner.
In an interview, Henry described his interest in understanding "how people interact in society." That topic and the prospect of an internship are what drew him to the contest. He recalls telling his mother he wanted to take a tour of the Bank and enter the contest. "I would love to have an internship at the Fed," he told her. "That would be super cool." His dream came true.
Students across the Ninth District submitted their own bold ideas to improve the economy. Entries included suggestions to provide equal access to broadband internet via a single provider and to make efforts to reduce tariffs on soybeans. One student proposed implementing a countercyclical carbon tax that would encourage businesses to be more conscious of emissions, and another suggested increasing immigration to boost the economy.
Like Henry and his fellow contest entrants, Hamilton was quite young when he came up with some big ideas. Hamilton was in his early 20s when became a close aide to George Washington and, ultimately, the first secretary of the Treasury in 1789.
Henry said his parents served as sounding boards for his idea, and his father provided a little extra support on social media: "My dad shared my post on Facebook and said, 'Henry's in it for the Fed internship, but Greta is in it for the "Hamilton" tickets.'"
Turns out they're both winners.
Congratulations, Henry!
Featured entries
@EthanEllis32 suggests a countercyclical carbon tax
Hey @MinneapolisFed, What I think our economy could use is a countercyclical carbon tax in order to promote both economic stability and environmental sustainability. These would be carbon taxes tied to the output gap (the greater the gap, the smaller the taxes)

— Ethan Ellis (@EthanEllis32) September 18, 2018
Nathan Williams would like to see the US "remedy the digital divide and provide broadband internet access to all via a single-provider system"
Rie Kurita has a new idea—the "Thank-you tip"
@madelyntangen thinks that a "Tweet tax" would help improve our national economy
@tsebasin believes that the United States should allow more learned immigrants into our country
@art.ist.drawing thinks that education is the key
@EconomicEnthus1 would like to see a de-escalation of tariffs to help farmers
@MinneapolisFed Check out my ideas for improving the economy below! #Hamilton4All pic.twitter.com/uLhagJBbmo

— Economic Enthusiast (@EconomicEnthus1) September 2, 2018
Ben Jossi has a three-part proposal for improving our nation's economy
Danny Bergseid has an idea on how to help more households get out of poverty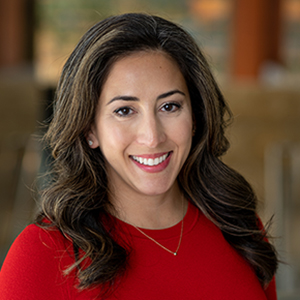 Alyssa Augustine
Content Strategy and Engagement Supervisor
Alyssa Augustine oversees social media and digital engagement, leads the Bank's content strategy, and manages media relations for President Neel Kashkari and other Bank leaders. An experienced TV journalist, Alyssa also contributes articles to the Bank's website and publications.