Beige Book and more: It's not just labor quantity, but it's also labor quality
The Minneapolis Fed's most recent Beige Book report on current business conditions, released Oct. 24, found that demand for labor remained robust in the Ninth District, but actual hiring was restrained by tight labor supply. Several ad hoc surveys by the Minneapolis Fed from mid-September to early October generally found that a majority of respondents' firms were hiring, with the exception of South Dakota retailers.
However, tight labor supply restrained overall hiring. In some district states, the number of job openings at workforce centers in August outnumbered those seeking work by a roughly two-to-one margin.
Prices appeared to increase moderately in the third quarter relative to a year ago, though pressures varied across sectors. South Dakota retailers indicated that customer prices rose by less than 2 percent but that wholesale price increases were larger. Numerous manufacturers reported that rising prices for certain raw material inputs due to trade conflicts were partially passing through to final output prices. Summer tourism in Minnesota was reported to be strong, though expectations for fourth quarter tourism were more modest.
For more information, see the full report from the Minneapolis Fed, along with the national report.
The Minneapolis Fed gathers information on current business conditions—including business activity, labor, wages, and prices—on an ongoing basis. What follows is some supplemental intelligence on the current economy from Ninth District sources (who, similar to the Beige Book, remain anonymous to protect confidentiality).
Take labor tightness, for example. It is front and center among employers across the economy. A staffing contact said there were "a ton of job openings with no bodies to fill them." A Minnesota manufacturer argued that the industry was seeing "a negative unemployment rate—there are many more jobs available than there are people to take them."
A Montana contact noted that "general retail labor is difficult to come by right now. It is a buyer's market for those type of jobs." Workers today have low expectations of work and high expectations for rewards. "They want above standard wages, flexible scheduling, and less effort. Most want all weekends off and not to work past 6 or 7 p.m. This makes staffing a 24-hour store difficult at best." Many fail to show up for shifts and, "if they feel overwhelmed, they leave with no notice to the next general retail or fast food establishment until that one doesn't cater to their needs. … Maybe I have a jaded view of the labor conditions, because I am constantly hiring. Those associates who stick with us are exhausted by having to pick up the slack from those who really don't care."
Labor shortages also laid bare some structural difficulties in aligning labor supply with demand. Many health care positions are available, but "people are being very specific with the hours they are willing to work"—often due to difficulty finding child care during these hours—"so it's hard to fill nights and weekends in a health care environment."
Labor quality comes up almost as often as labor quantity issues. A contact at a Minnesota fast food restaurant said she interviewed 16 people, and not a single person worked out. A South Dakota manufacturer reported that its "productivity is being impacted by low availability and quality of manufacturing workers." A Minnesota school district contact said, "I have worked for this school district for 13 years, and the number of applicants per position has dramatically decreased. There are times when we aren't hiring the best person for the job, but instead we are hiring the best of the worst that applied."
But another Montana contact believed employers were not reacting quickly enough to changes in the labor market. More attention was needed to improve recruitment and retention because there was still "a lot of complacency, compounded by disbelief that people aren't applying for their low-wage jobs."
Some employers needed to look at their own hiring process for solutions. "Employers still don't understand how the lag in response to applications reduces their labor pool," said a Minnesota workforce contact. He knew of one "highly experienced job seeker" who was looking to relocate and continue working as an HVAC technician (heating, ventilation, and air conditioning). The worker applied at two large HVAC companies in central Minnesota and, "after three weeks, he still hasn't heard back from them. A few other smaller companies called him back within minutes of submitting an application. Mid-size companies with dedicated HR seem to be prioritizing other duties over hiring, or at least do not understand the urgency."
Compensation also got a lot of attention from sources. Recent surveys by the Minneapolis Fed found that more than half of respondents said their company had implemented a new wage, benefit, or noncompensation improvement (e.g., flexible scheduling) in the past six to 12 months to attract needed labor or retain existing labor. Signing bonuses and other one-time pay bumps were widely prevalent. A Minnesota workforce source said a private school-bus company was paying $3,000 bonuses for drivers along with starting wages of $17 an hour. A waste hauling company was offering $1,500 for new drivers, a foundry had a sign-on bonus of $3,000, and a health care organization had $4,000 signing bonuses for registered nurses.
A Montana firm said the rise of employment opportunities in the Bakken oil region (in eastern Montana and western North Dakota) "has made hiring experienced truck drivers and other skilled positions more difficult. Our company can't compete with the wages that the oil industries can offer." A Minnesota manufacturing contact said the company "cannot fulfill our open positions on a consistent basis. We are considering a 15 to 20 percent increase in wages to attract the talent we need." Another Minnesota manufacturer added, "The only way to fill skilled roles is to pay more than someone else and take their workers. Then everyone ends up paying that higher wage to keep the people they have. Employers are getting increasingly aggressive to get people."
But raises were not always trickling up. A Minnesota convenience franchise was described as "desperate for people" and had raised starting wages to between $11.50 and $13, depending on location and need. But more-experienced employees have been expressing frustration with the idea that new hires will be making almost as much money.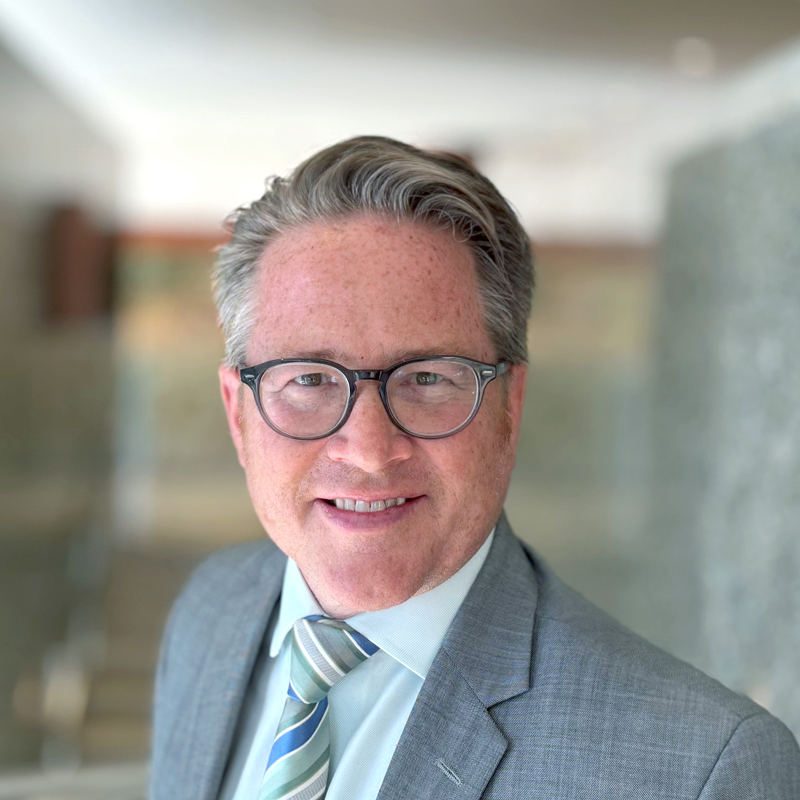 Request as a speaker
Ron Wirtz
Director, Regional Outreach
Ron Wirtz is a Minneapolis Fed regional outreach director. Ron tracks current business conditions, with a focus on employment and wages, construction, real estate, consumer spending, and tourism. In this role, he networks with businesses in the Bank's six-state region and gives frequent speeches on economic conditions. Follow him on Twitter @RonWirtz.