What is a child care subsidy?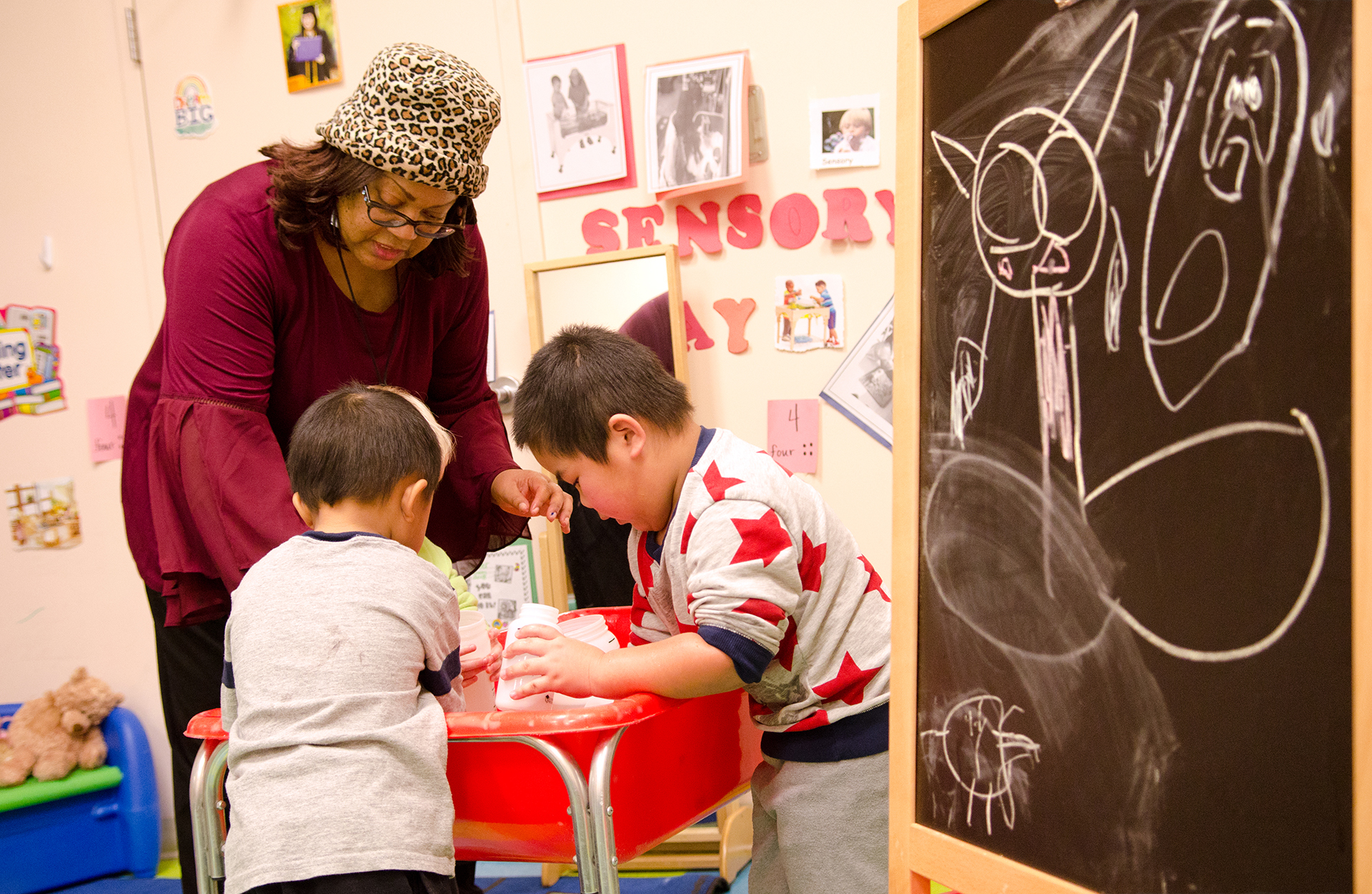 A teacher and preschoolers interact at Children's 1st Learning Center in North Minneapolis.Photo by Paula Keller
The federal Child Care Development Fund (CCDF), a program of the U.S. Department of Health and Human Services Administration for Children and Families, partially funds state-run child care subsidies that lower the cost of child care for low-income families while parents work, go to school, or attend job training. The CCDF does not cover the cost of subsidies for all families eligible under federal guidelines, and the remaining need is not fully met through other funding sources. In 2013, about 13 million children would have been eligible to receive a child care subsidy through CCDF; only 16 percent of them actually did.1
Other significant funding sources for child care include Temporary Assistance for Needy Families (TANF, the federal welfare benefits program) and state general funds. In fiscal year 2015, CCDF funding was about $5.3 billion2 while the total amount of TANF funding states applied to child care was about $2.6 billion.3
According to federal guidelines, families may access CCDF-funded child care subsidies if they earn less than 85 percent of their state's median income. By lowering that threshold within its own program, a state can reduce the number of eligible families. It can also require income-based co-payments for child care subsidies, further restricting access.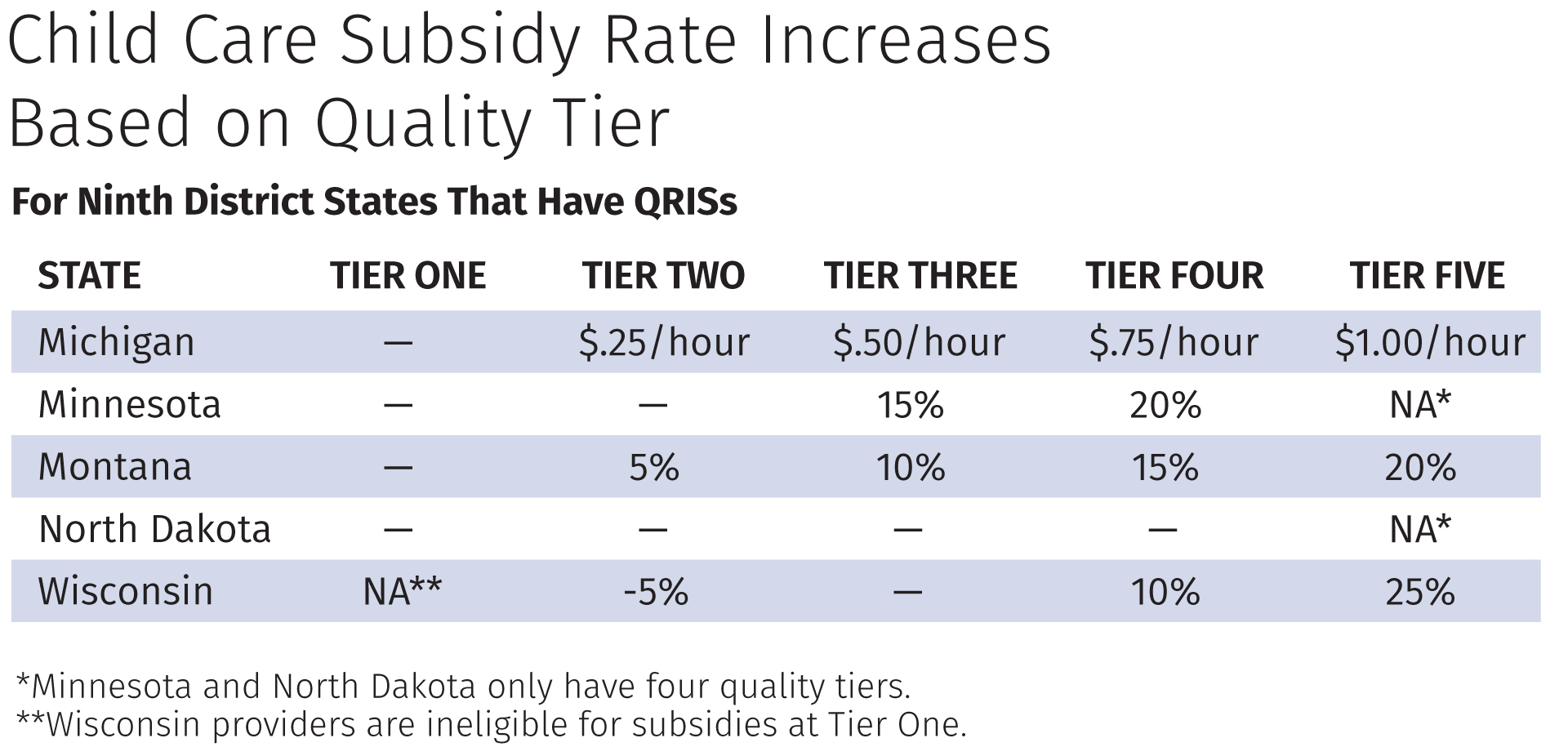 For example, in 2017, the eligibility level for a family of three in Wisconsin was equal to 185 percent of the federal poverty guidelines, or about $38,000. That works out to 54 percent of the state's median income, well below the federal 85 percent threshold. In Montana, a family of three earning 150 percent of the federal poverty guidelines (about $31,000) that accesses child care subsidies would spend about $4,300 per year in co-payments.
Even with such changes, state subsidy programs may still fail to serve all eligible and interested families in their state. Many states, including Minnesota, have significant waiting lists for child care subsidies due to a lack of funding.
The table above details states' use of quality-based incentive payments through their child care subsidy programs.
Endnotes
1 Nina Chien, Factsheet: Estimates of Child Care Eligibility and Receipt for Fiscal Year 2013, U.S. Department of Health and Human Services, Office of the Assistant Secretary for Planning and Evaluation, November 2017.
2 U.S. Department of Health and Human Services, Administration for Children and Families. Retrieved [12/15/17] from https://www.acf.hhs.gov/occ/resource/fiscal-year-2015-federal-child-care-and-related-appropriations.
3 Karen Schulman and Helen Blank, Persistent Gaps: State Child Care Assistance Policies 2017, National Women's Law Center, October 2017.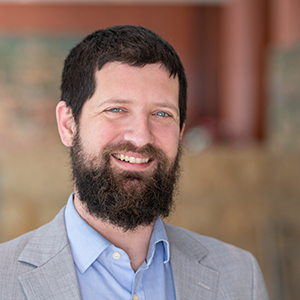 Ben Horowitz
Project Director, Community Development and Engagement
Ben Horowitz writes about policies and programs impacting affordable housing, early childhood development, and investments in low- and moderate-income communities.