Beige Bonus: And now a word from the employment canaries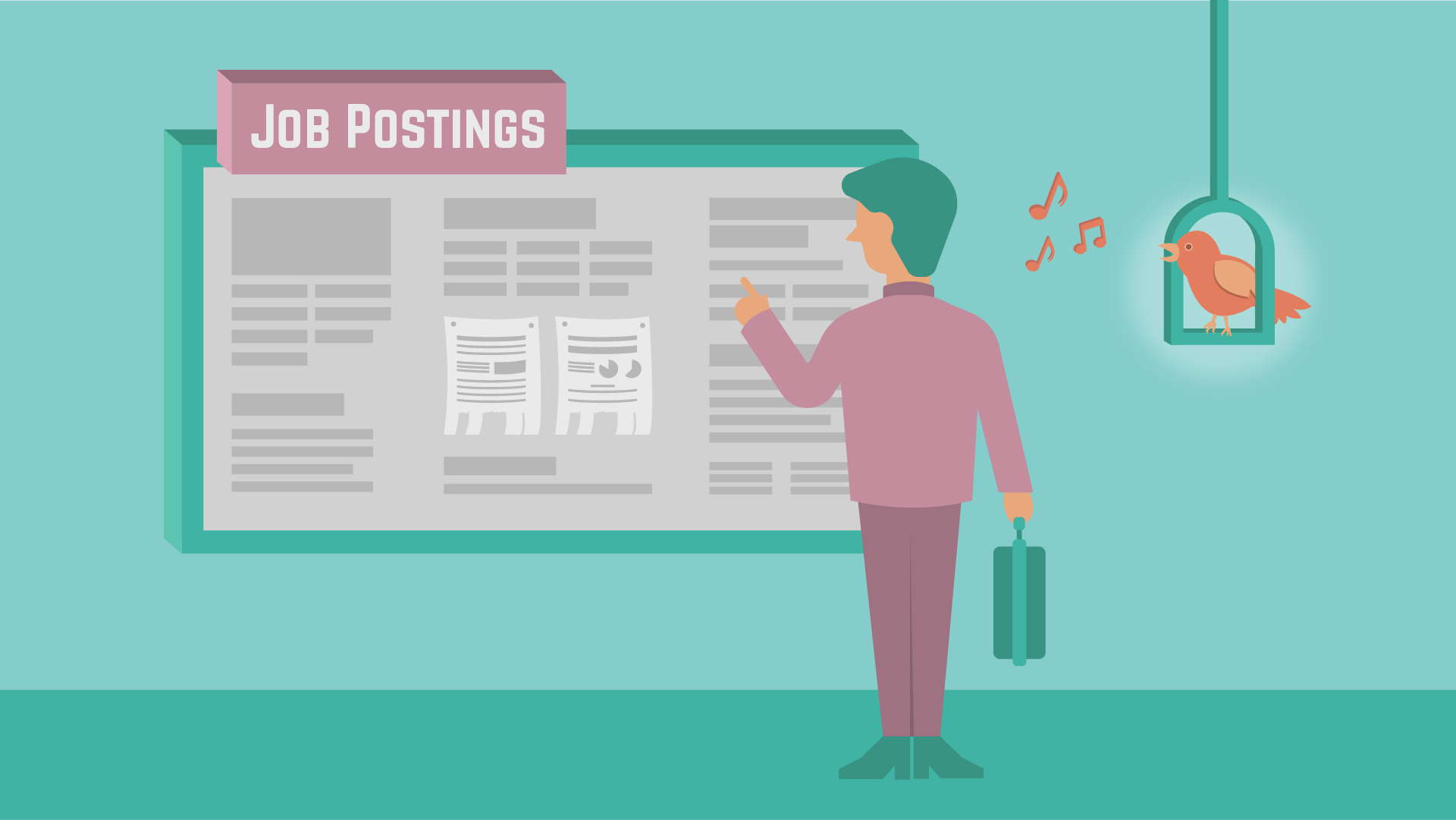 From the perspective of the layperson, labor market conditions likely appear quite optimistic, particularly in comparison with almost any time in the past decade. Unemployment is ultralow, hiring demand has been strong, and wages have been rising for many.
Yet there is more turbulence below the surface than the optimist's eye might recognize. Retail closings continue, initial unemployment claims have started to tick higher in some places, and job postings have declined in many district states (year over year). That's what the Federal Reserve Bank of Minneapolis found in its most recent Beige Book report on current business conditions, released April 17.
But there's more to the labor market story—more disconnects between labor demand and supply—than even these recent events suggest, according to supplemental insights and data from numerous contacts across the Ninth District. (All source contacts for this article were made between late February and early April; similar to the Beige Book policy, all sources remain anonymous to protect confidentiality.)
Among many business contacts, the Minneapolis Fed has a growing stable at staffing firms and among human resources professionals, who offer firm-level, real-time insights into local labor dynamics. Between ad hoc surveys and individual communication with sources, over 150 of these professionals offered feedback on a variety of labor-related issues. Given their place in the employment chain, these (along with other) business contacts can act as a canary in the employment coal mine, signaling changes in employment markets before they appear in the official data.
Some signals have been emanating from this employment mine shaft for a long time. Hiring demand remains healthy overall, for example, despite some signs of recent weakness. Among respondents to two ad hoc surveys of human resources contacts in Minnesota, roughly 90 percent indicated that their firms were currently hiring, and a majority were hiring to add head count (as opposed to merely replacing turnover). More staffing contacts reported higher levels of job orders so far this year than were experiencing a decline, despite an extreme winter that dampened hiring activity as employers pulled back some orders and workers were less available. As a group, they believed that job orders would likely rise going forward.
Labor is also tight—very tight, according to the majority of contacts—and getting worse in the view of many. A Montana manufacturer noted that "the labor pool is so shallow, hiring is nearly impossible." A staffing contact in Michigan's Upper Peninsula noted that among the people who are unemployed, "there is usually a reason. … They usually can't pass a background check [or a] drug screen or don't really want to work."
With tight labor markets, many staffing firms were gaining new clients to help them find and compete for job candidates. But that's a double-edged sword, as staffing firms have been reporting higher numbers of unfilled job orders. Said one staffing contact, "We are in the business of helping people find jobs and helping local companies find their people. We only get paid when we find people. With unemployment this low and tons of jobs available, it makes turnover higher, and it's a struggle to replace the people we lose."
The stress of tight labor is spilling over in many ways. For example, a small survey (32 responses) of human resources professionals in the Twin Cities found that many companies were often putting more workload and stress on their existing workforce as a result of their inability to fill open positions. Tight labor was also negatively affecting work quality and employee retention.
Ultimately, that inability to find necessary labor affects a company's bottom line. Many contacts reported that their companies were turning down work or not growing as fast as they otherwise might due to a lack of workforce. A Montana building supply and contractor firm said, "Skilled labor is nearly impossible to find in our area. We could expand our flooring business greatly if we could find a few more qualified installers. We also lose out on plumbing and electrical bids due to not having the local labor force to complete the jobs." Others reported the use of more (and more expensive) overtime and the inability to service existing customers. "Our ability to grow is significantly hampered. We are forced to subcontract out portions of our projects, which drives our profit margins down," said a central Minnesota firm.
Not surprisingly, many report that tight labor is forcing companies to rethink wages. A staffing contact in western North Dakota noted that "it takes $14 an hour even if you want someone to sweep your floors." She added that during the extreme snow season this year, wages for shovelers—people to clear sidewalks at businesses, churches, apartment complexes—rose from $12 an hour in November to $20 in February.
If wages don't rise, employers can expect more of the same. A Montana contact in workforce development, echoing numerous others, said, "Until employers increase base wages, there will be job hopping." The U.P. staffing contact agreed. "Increasing pay rates is one of the first items that I talk about with new clients." With some large retailers paying $12 per hour for entry level jobs—and one recently announcing an increase to $13, starting in June—"we aren't going to be able to fill an office position for $10 per hour. The companies that can't or won't increase their pay are the ones that are really struggling for talent."
But the transition to a steadily tight labor market has been difficult for many employers who had grown used to giving small wage increases or a large raise expecting it to be one-time only. Ad hoc surveys by the Minneapolis Fed have regularly shown that expectations for future wage increases are consistently lower than those seen in the previous 12 months. While sometimes the differences are slight, they nonetheless demonstrate that there are some anchored wage expectations that are relatively insensitive to data showing persistently low unemployment and high job openings. The North Dakota staffing contact noted that employers are reluctant to invest in higher wages or more training for employees. Employers, she said, "would like to see it go back to the way it used to be," when a new, trained employee was always waiting in the wings for a new job opening.
But expectations are a funny thing, and they work both ways. A Twin Cities staffing contact also noted that ever since Minneapolis announced a $15 minimum wage, implemented over several years, "everyone thinks it is effective now and all over the Twin Cities. People come into our office, and they want $15 per hour with no experience."
Strong hiring conditions also allow workers to be picky, even brash, with their new-found leverage. A Minnesota manufacturer noted, "Employee turnover is as high as we can remember, especially for lower-wage jobs. Most job seekers seem to have a gold-rush mentality." A Montana manufacturer noted that it was having difficulty finding and retaining good employees despite wages of $20 an hour. "Many applicants don't show up for interviews, and some employees leave without any notice or reason, sometimes never to be heard from again"—a trend called "ghosting" that is widely reported to be on the rise because workers have the option of quickly finding other work.
Employers are also battling more than just other employers for potential workers. Many sources mentioned the dampening effect that government assistance has on people's interest in entering the labor force. Wage offers often have to compete with—and be substantially better than—government assistance programs, as people weigh the financial pros and cons of working and potentially losing some or all assistance, or working on a limited basis (or not at all) in order to continue receiving a stipend or important benefits like health care coverage. A contact in Minnesota acknowledged that "obviously, many people rely on welfare for survival. But we see people all the time who could be working, but choose not to work because they can get benefits too easily."
But contacts identified more than traditional welfare or food stamp programs that are often blamed—wrongly or rightly—for keeping people from pursuing work. A staffing contact in eastern North Dakota said she sees many people "using disability as a [work] subsidy," making work decisions based on financial circumstances—namely, when money gets tight— rather than as a result of physical or mental limitations.
Other sources pointed to unemployment benefits. A construction firm in central Minnesota said it has enough work to hire construction workers for 12-month positions, but can't find enough interested workers. "It seems that many people in this industry … would prefer not to work [in the off-season] and collect unemployment."
At the same time, it appears that tight labor markets and rising wages are having some traction with workers who have looser ties to the labor market. Despite very low unemployment across the Ninth District and nation, total employment growth continues, and there are signs of a reversal—if slow—of labor force participation rates. A Montana nonprofit serving low-income people on traditional welfare and food assistance programs said it has seen its clientele drop by one-quarter to one-third because "there are jobs for clients."
This is just a sample of the many gyrations created by today's tight labor markets—conditions that are expected to hold as long as the economy continues to grow. And as it does, the Minneapolis Fed will keep its ear to labor canaries across the Ninth District.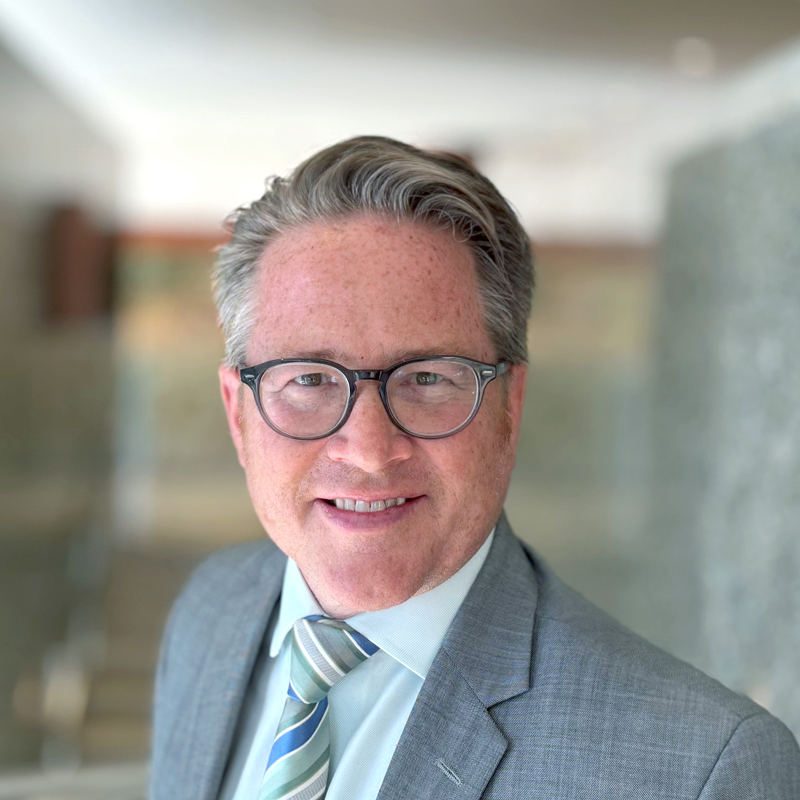 Request as a speaker
Ron Wirtz
Director, Regional Outreach
Ron Wirtz is a Minneapolis Fed regional outreach director. Ron tracks current business conditions, with a focus on employment and wages, construction, real estate, consumer spending, and tourism. In this role, he networks with businesses in the Bank's six-state region and gives frequent speeches on economic conditions. Follow him on Twitter @RonWirtz.