Beige Bonus: Growth continues, but more caution as 2018 ended
The Federal Reserve Bank of Minneapolis' most recent Beige Book report on current business conditions, released Jan. 16, found that the Ninth District economy has been growing modestly of late, including gains in employment, wages, consumer spending, and manufacturing.
Supplemental information from contacts across the region offers additional layers of insight regarding current economic conditions. (All source contacts for this article were made before Jan. 4 and, similar to the Beige Book policy, all sources remain anonymous to protect confidentiality.)
The holiday shopping season appeared to be a good one for retailers, including shopping malls, which have borne much of the brunt of rapidly increasing online sales. A mall manager in Minnesota said holiday traffic and spending were higher than anticipated. But both could have been even better had the region not experienced a major snow event over the first weekend of December, which he said put many tenants "in a hole" at the time. "Snow events on weekends have a dramatic effect on traffic and sales," especially among regional malls that draw from large rural areas.
Employers continued to have strong demand for labor. For example, job openings in science and high-tech fields in Minnesota in December were 17 percent higher than a year earlier. A December survey by the Minneapolis Fed of mostly Greater Minnesota employers found labor demand to be a bit weaker, but still quite positive overall.
Tight labor markets continued to be a big concern. A Minnesota employer said that "business has leveled off due to the inability to get and retain more staff to allow for growth." A South Dakota firm said more construction workers were needed because "we are passing up work due to a shortage of workers." A wholesale trade contact in that state said there was a "critical shortage of semi-skilled labor, extreme shortage of truck drivers, class B and class A." And a small-town manufacturer in the state said, "Hiring for professional skilled jobs like sales, design drafting, engineering, front-line managers is really tough ... very few applicants with applicable skills. … Small-town labor availability eventually limits growth with no solution in sight."
Turnover also remained a problem for many firms. A Montana manufacturer said the company's turnover rate had doubled over the past year. More than half of staffing contacts in Minnesota also noted higher turnover compared with a year earlier. Said one Minnesota employer, "Every single day we are looking for new employees due to new potential clients and also to replace turnover."
Wages continued to rise, though at seemingly moderate levels given employers' view of labor tightness. The survey of Greater Minnesota employers found that two-thirds of respondents said wages over the past 12 months grew less than 3 percent, and similar increases were expected over the coming 12 months. Among staffing contacts in Minnesota, mostly in the Twin Cities, wage growth was only nominally higher. Among industry sectors, only high-tech and construction sectors showed signs of stronger wage growth.
One reason for moderate wage growth might be that there are more available workers than unemployment rates might suggest, with most district states at or below 3 percent unemployment. A Montana contact noted that state workforce offices along the Highway 93 corridor (running from Kalispell to Missoula) have seen a "slight uptick" in job seekers, or at least a leveling off of the long-term decline. That could mean that people previously out of the labor force were re-entering; it could be the result of normal seasonality finally settling in, as employers have generally held onto workers longer this year heading into winter, the contact said. But it "could also be a sign … for a little bit of slowdown for that region. Hard to say for certain, but will be worth keeping an eye on."
Contacts also noted that employers were looking to new strategies to attract and retain workers. In response to "very tight" labor market conditions in Minnesota, a workforce contact said that much greater efforts were being made to link students (K-12 and higher education) with employers and different career pathways. "High schools never reached out to me [in the past]. Within the past year, I'm hearing from a new high school almost every week."
Another workforce contact in the state said a southwestern Minnesota company was addressing labor force struggles by engaging K-12 teachers as part of a professional development day, bringing them to the plant to learn about modern-day manufacturing, as well as labor force trends. "Many teachers didn't actually know what [this company] did, let alone what type of skills the company looks for in employees," he said. "More and more companies are creating these types of initiatives to get in front of their next workforce—students—and engage them … before the potential worker leaves, and maybe never returns."
The outlook for 2019 was generally optimistic, but also cautious. Year-end permitting slowed in Rochester, Minn., but a contact there noted that "some very, very large projects are planned for 2019." Another Minnesota company said, "We finally feel like there's reason for optimism, but [we are] hesitant to invest too much capital due to economic uncertainty and volatility in government. We would like to hire more people but, again, uncertainty is an issue."
In terms of the employment outlook, a quarterly Manpower survey of hiring expectations for early 2019, released in December, showed differing sentiment across district states, from healthy in Montana to robust in Wisconsin. The survey suggested a cautious hiring sentiment in Minnesota. But other contacts in that state's staffing sector suggested a strong outlook for hiring demand in the first quarter of this year. A staffing contact in the Twin Cities said, "I see more clients hiring for new talent and adding head count."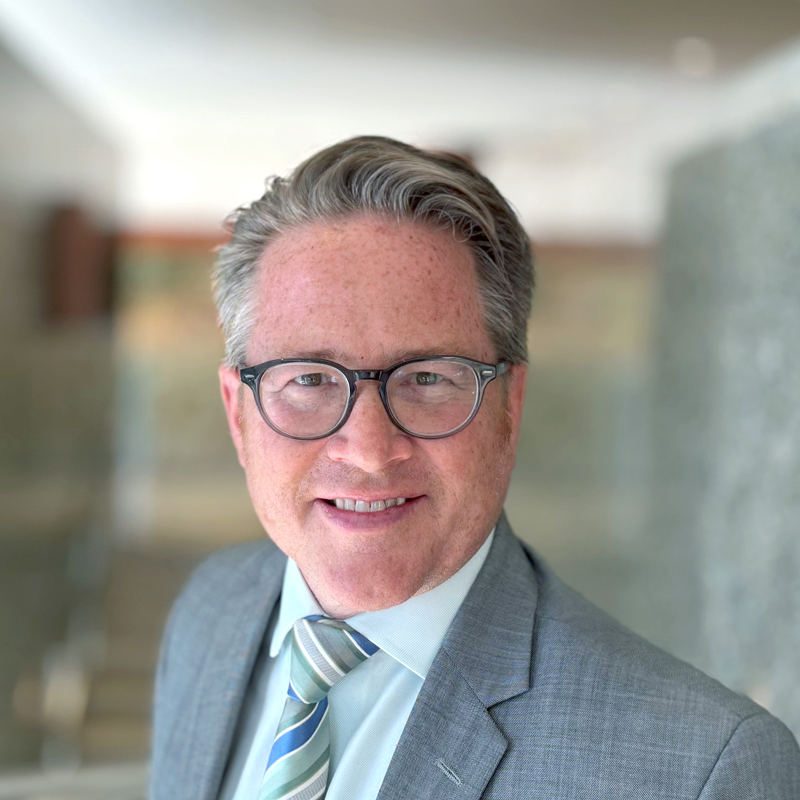 Request as a speaker
Ron Wirtz
Director, Regional Outreach
Ron Wirtz is a Minneapolis Fed regional outreach director. Ron tracks current business conditions, with a focus on employment and wages, construction, real estate, consumer spending, and tourism. In this role, he networks with businesses in the Bank's six-state region and gives frequent speeches on economic conditions. Follow him on Twitter @RonWirtz.