Construction activity seeing uptick; firms upbeat about 2020
The construction industry is a sector many pay attention to for clues about economic confidence and potential future growth. A variety of construction indicators suggest that contractors in the Ninth District are building up confidence heading into 2020.
According to Dodge Data & Analytics, the value of construction starts saw a notable and sustained uptick to end 2019 across Ninth District states (Chart 1). Each district state has made contributions to the overall trend, but Minnesota has seen the most notable growth trend, and South Dakota has seen record-level permitting in Sioux Falls and Rapid City.
Much of the growth is coming from so-called nonresidential and nonbuilding categories. Many types of projects fall under these categories. Nonresidential includes various types of commercial construction, including industrial, which has seen prolonged activity in new warehouse and distribution centers to serve fast-growing online sales. Nonbuilding includes highway, energy, and infrastructure spending, and industry contacts have said renewable energy activity has been strong, among other things.
Other indicators are similarly optimistic. Data from the Minnesota Builders Exchange—which covers a multistate region, including much of the Ninth District—showed a modest increase in new projects, and total active projects showed a notable bump at year's end (Chart 2).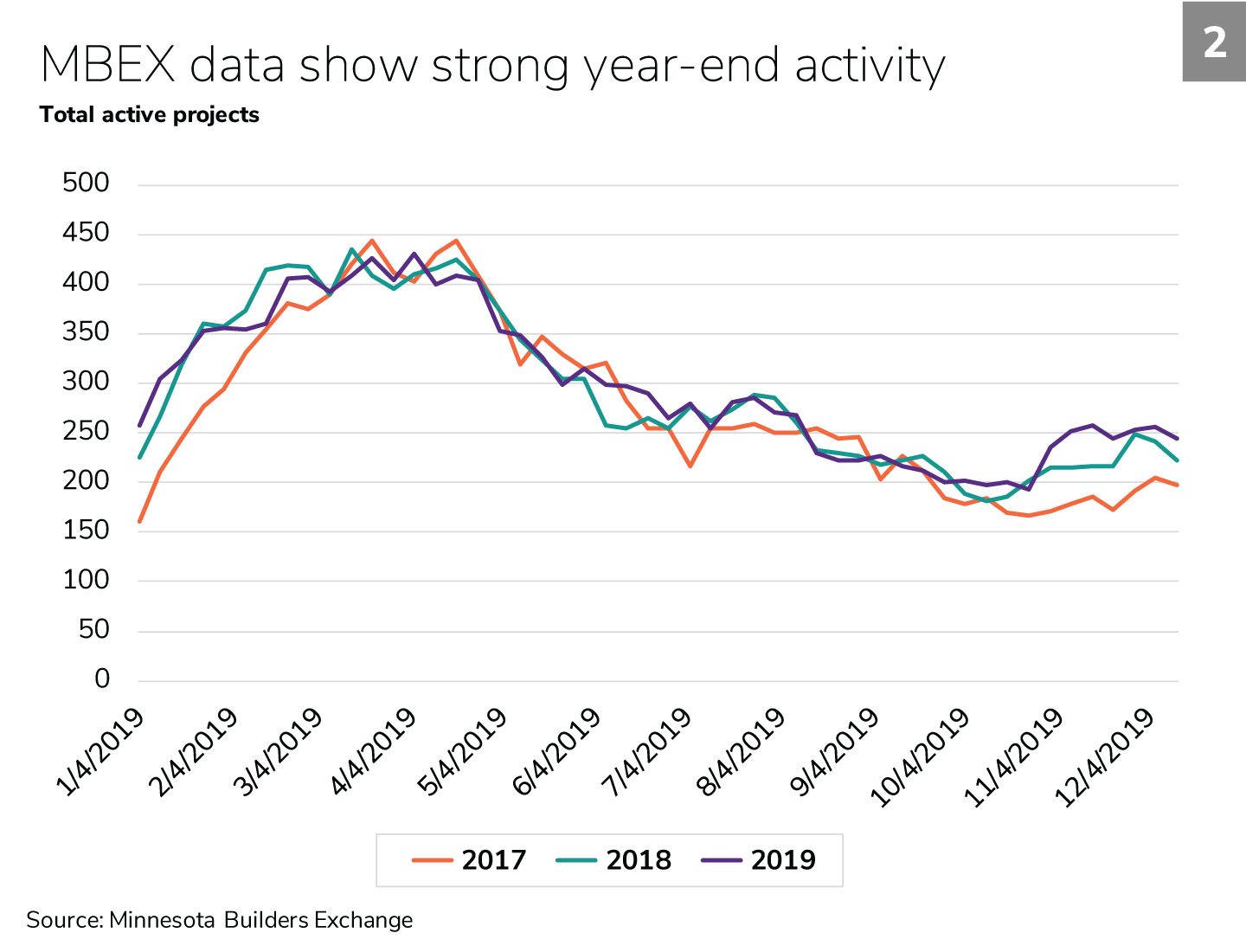 In feedback in January from more than 60 construction firms, mostly in the Twin Cities, a large majority saw an increase in activity in the fourth quarter of 2019 compared with a year earlier. They similarly expected the first half of 2020 to be stronger than a year earlier—most likely from the fact that many reported stronger project backlogs.
If there is a worry in the industry, it's around workforce; a strong majority of construction firms contacted recently said they were looking for skilled workers, including on-site skilled trades as well as engineers and architects. Hiring for nonconstruction related positions (office staff, for example) was more modest, but still widespread.
But many were having difficulty finding that labor, and many reported that labor availability was their single greatest obstacle to future growth. A Twin Cities engineering firm said it was having difficulty finding qualified engineering staff, especially at salaries that were affordable to local clients. "One reason our growth is slow is the need for additional FTEs [full-time equivalents]. The work is available—even growing—but we need good, qualified staff to perform work, especially locally."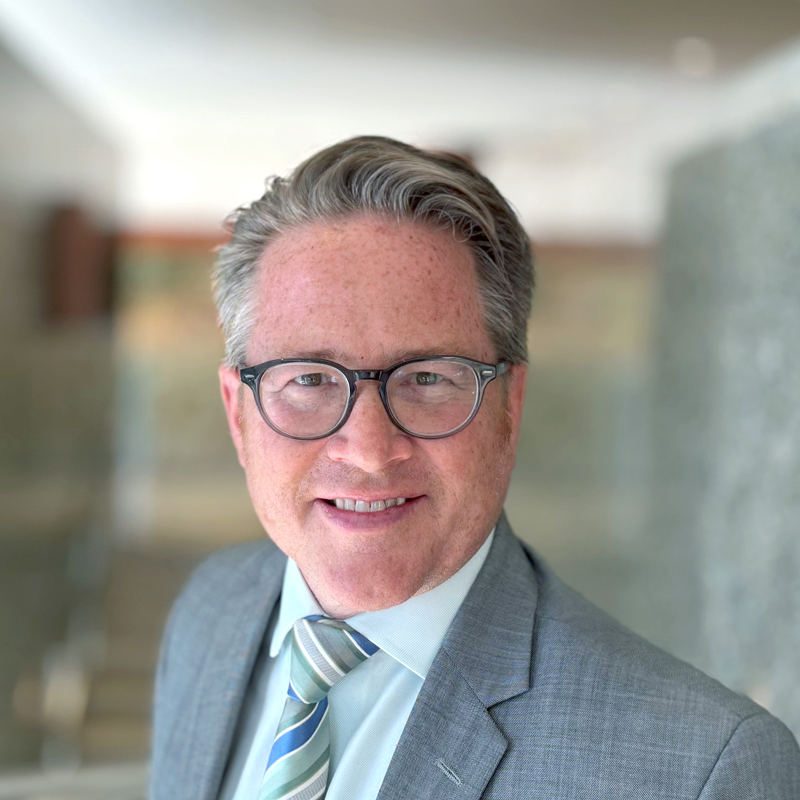 Request as a speaker
Ron Wirtz
Director, Regional Outreach
Ron Wirtz is a Minneapolis Fed regional outreach director. Ron tracks current business conditions, with a focus on employment and wages, construction, real estate, consumer spending, and tourism. In this role, he networks with businesses in the Bank's six-state region and gives frequent speeches on economic conditions. Follow him on Twitter @RonWirtz.