Construction firms seeing continued delays, thinner pipelines
Construction is a complicated, multifaceted business. From early development to breaking ground, trucking materials, swinging hammers, slathering paint, and finally cutting the ribbon, it's a process rife with potential disruptions under normal circumstances.
Of course, these are not normal times, and construction firms across the Ninth District are reporting that the pandemic is throwing ever more monkey wrenches into the gears of projects, according to a late-July survey by the Minneapolis Fed.
"There is more trepidation as uncertainty around the pandemic persists," said a respondent from an architecture and design firm in Minneapolis-St. Paul. "Clients are cautious about moving ahead with projects until they understand more about their future growth."
This uncertainty comes from many sources, and its compounding effect has created project delays and cancellations for many firms and led to a host of other downstream concerns, most notably a slowing of future projects out for bid.
In the face of these difficulties, however, firms reported improved solvency from earlier surveys, and wages have continued to rise for workers in sharp contrast for those in most other sectors.
Time for regular checkup
The Minneapolis Fed conducted the survey from Monday, July 27, to Friday, July 31, through a partnership with about 35 construction-related industry associations. It received 636 responses and is a follow-up to similar surveys in March, April, and May to gauge the pandemic's ongoing effects on the construction sector.
One major change to the most recent survey was its expansion to firms across the Ninth District (rather than just Minnesota). Due to survey sampling, earlier surveys by the Minneapolis Fed are not uniformly comparable, scientifically speaking; rather, each survey is a snapshot at a particular point in time. For these reasons, care should be taken not to overinterpret survey results.
Similar to earlier results, construction firms continued to experience significant project delays and, worse, cancellations. Among qualified responses (which don't include "I don't know" and other nonresponses), 40 percent said project cancellations have risen since May, while only 15 percent have seen a decline.
Private sector projects were seeing modestly higher levels of both delays and cancellations compared with public sector projects (Chart 1).
Loading chart 1...
Firms cited myriad reasons for cancellations and delays. The most obvious source behind cancellations is the uncertainty caused by the pandemic and its impact on financing and general viability of projects.
A commercial roofing contractor in the Twin Cities said the firm is sitting on over three months of roofing work for three crews, "but the owners are hesitant to let us start, mainly because of the economic uncertainties."
Respondents also mentioned many other sources of disruption. The permitting process—already prone to delays, firms said—has added new hurdles as government offices attempt to re-engineer project flow from home.
Numerous respondents also pointed to breaks in the supply chain—itself made up of many smaller, breakable chains—as a big source of delay. Hyper-lean, just-in-time delivery has proven to be an Achilles heel during a pandemic, with supplies more prone to running out and unable to be replenished quickly, according to a materials supply company in Michigan's Upper Peninsula.
A similar firm in greater Minnesota said its wholesale vendors of building materials "are doubling or tripling lead times for deliveries. Product availability is a very big issue right now and will hurt sales if it doesn't change."
The lag time is rolling downhill. A general contractor in Minnesota's industrial sector confirmed that "lead time for materials [has] increased 50 percent or more, [and] these scheduling issues have a direct correlation to how many projects we can take on. If you do not have the materials, you cannot complete the project and move on to the next one."
The same can be said about workforces, and firms have to protect against infections to keep projects moving. Firms reported keeping crews to one site, regardless of on-site delays or work elsewhere, to keep the possibility of infection down.
"If a guy gets the sniffles, I have to send him home; if his roommate tests positive, he has to quarantine for 14 days," said a Montana residential contractor. "It's impossible to schedule and maintain productivity and schedules right now."
Project pipelines spring a leak
Unfortunately, the industry sees a troublesome forecast ahead. Construction firms typically book new business by bidding on future projects in various stages of planning. These "requests for proposal," or RFPs, are a good barometer of future activity in the sector.
Half of all qualified responses said RFPs have gone down since May, and only 15 percent reported an increase (Chart 2). Those results were generally consistent among public and private projects, though RFP activity for private projects was slightly better. But no matter the market segment, with fewer projects in the pipeline, available RFPs were seeing increased competition from more bidders.
Loading chart 2...
One North Dakota subcontractor said that it was seeing a "high percentage" of projects requesting quotes that never get awarded. "It seems the owners are pricing the job and are not comfortable enough to commit the funds to move the project forward."
Slowing activity is having some predictable downstream effects. For example, one-quarter of respondents have cut staff; worse, one-third expected staffing levels at the end of September to be lower than current levels.
On the positive side, close to 20 percent of firms had enough work to hire more employees. Many others reported trying to fill vacant jobs. Among these firms, almost two-thirds said they were having moderate to significant difficulty in finding labor—ironic at a time of high unemployment. Many pointed to enhanced federal jobless benefits as a deterrent for would-be applicants (and which expired at the end of July, coincidental with the closing of the survey).
Tightness in the construction labor market has even managed to increase wages, according to respondents; 25 percent said that average wages have risen compared with prepandemic levels, compared with 10 percent that said wages have been cut. That is notably more positive—at least for workers—than wage trends seen among businesses in general, according to other surveys by the Minneapolis Fed.
Additional results from a cross section of variables:
Geography: This is the first Minneapolis Fed construction survey to seek input from firms outside Minnesota; all three previous efforts surveyed only Minnesota firms. For the most recent survey, 13 additional industry associations partnered with the Minneapolis Fed to get insights from construction firms in the Dakotas, Montana, and Michigan's Upper Peninsula (which also managed to lasso some responses from firms in northern Wisconsin).
Response levels were lower in the newly covered states, which complicates comparisons. While there were modest differences, overall results suggest that recent activity and future expectations were pretty consistent among states.
Industry sector: Results generally, but not entirely, held across the four major construction sectors: industrial, infrastructure, residential, and commercial. One notable response quirk came out of the residential sector, which reported recent RFP activity on par with May levels.
A Minnesota fence contractor noted that his work backlog was rising. Residential demand was strong because pandemic experiences—sheltering in place, working from home—have "created the desire to improve homes and outside living areas. …There has also been a strong DIY [do it yourself] move by consumers."
The overall response from this sector was quite volatile, however; about 35 percent said RFP levels rose, and a similar amount saw a decline. Sentiment from the three other construction sectors was more negative. Residential respondents also reported that they were less likely to lay off workers and more likely to hire in the coming months compared with the other sectors.
Firm type: The survey found only minor differences across the many types of firms involved in construction (architecture, engineering, general or other contractor, materials supply, and so on). One of the few outliers had to do with wages. Every firm type in the sector reported more instances of wage increases than decreases, save for architecture and design; 21 percent said they had cut wages during the pandemic, while only 8 percent had increased wages.
Leave on a good note
Despite the seemingly glum conditions, solvency remained quite strong in the sector, particularly in a comparative sense.
Only 5 percent of respondents said they could not remain in business for more than three months under current conditions. That's better than levels reported in the May survey, though that might partially reflect the fact that some unknown number of previous respondents have since gone out of business. But it's also better than businesses overall; a July survey of more than 1,100 businesses across the Ninth District found a similar solvency rate of 16 percent.
Many firms seemed to have a clear-eyed notion about the future—namely, that the only certainty is that there was none.
A residential contractor in the Twin Cities said the company was seeing a lag effect on many projects. Projects scheduled to start now have been delayed by the homeowners, but others delayed at the start of the pandemic "are now getting the go-ahead by the homeowners. It's a mixed bag."
The respondent estimated the firm's solvency at four to six months. "This is my best guess. Many variables can change quickly either way in this industry."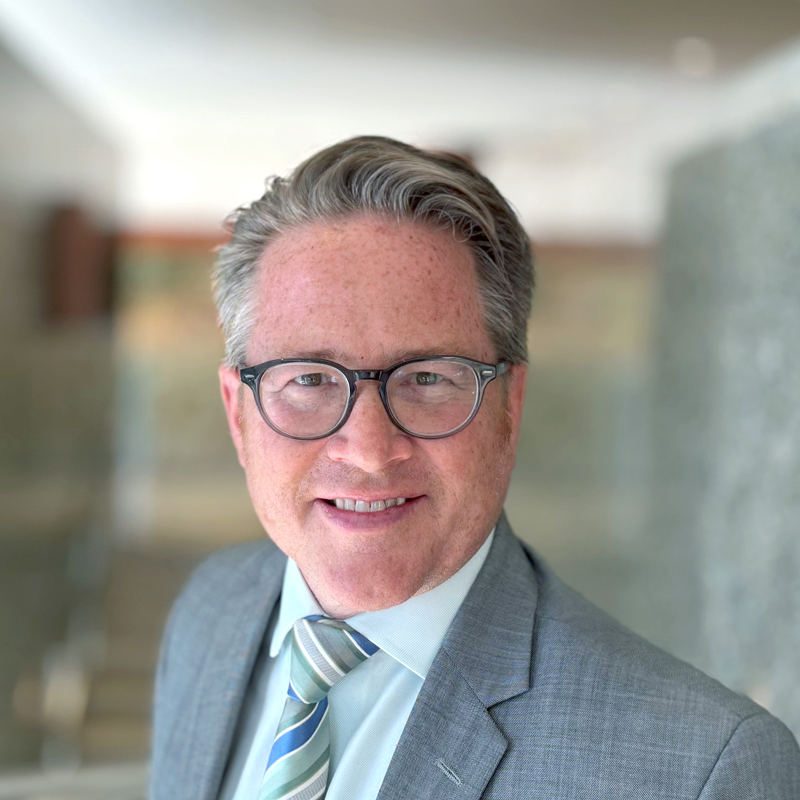 Request as a speaker
Ron Wirtz
Director, Regional Outreach
Ron Wirtz is a Minneapolis Fed regional outreach director. Ron tracks current business conditions, with a focus on employment and wages, construction, real estate, consumer spending, and tourism. In this role, he networks with businesses in the Bank's six-state region and gives frequent speeches on economic conditions. Follow him on Twitter @RonWirtz.