From the director: A test of our concept, and an accelerator
When Minneapolis Fed President Neel Kashkari announced the creation of the Institute in 2017, he emphasized the need to better understand, through research and data, our economy's racial and economic disparities. Little did he know that Minneapolis would become home to the grim spark that ignited a national conversation about opportunity, an inclusive economy and, fundamentally, racism and criminal justice.
And none of us in the economics community could have known we'd be faced with a global pandemic at the same time we struggled with George Floyd's death at the hands of the police. His killing and the demonstrations it sparked literally hit close to home, in neighborhoods where many of our staff live.
We highlight COVID-19 and the Institute's work related to it in this issue of For All. But we also present a call to action for economists from Advisory Board member William Spriggs. His letter is an accelerator for us at the Institute, encouraging us to invest more deeply and move faster on efforts to model and foster inclusion in our day-to-day operations and research. In coming issues, we'll report on our commitments to inclusion in practice and research.
The coronavirus' test of the Institute concept cuts across disciplinary lines, touching public health, worker safety and security, community resilience, and financial stability. It requires a response that crosses between research fields and between scholars and the communities they study.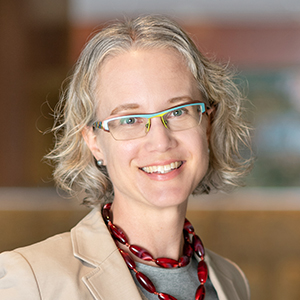 Abigail Wozniak is the director of the Opportunity & Inclusive Growth Institute and a senior research economist at the Minneapolis Fed.
For me, examining in real time the impacts of COVID-19 on the well-being of Americans was a priority. Because of the fast-moving virus and policymakers' need to know how it affected people, I felt we couldn't wait.
On March 26, we posted on our website a proposal I developed. With the help of our interdisciplinary academic Advisory Board, I created a survey tool and was able to partner with the Data Foundation to make the COVID Impact Survey, or CIS, a reality.
A key element of the survey was its focus on specific geographic areas. This was not only a national survey, but also one that policymakers in 10 states and eight cities could use to understand COVID-19's effects on their communities. In selecting a range of locations, we could also understand the impact across different demographic groups. This same approach was later adopted by the U.S. Census Bureau for its rapid response Household Pulse Survey.
By April 30, we were in the field, comparing COVID-19-era responses with pre-COVID-19 benchmarks, including measures of employment, hours, social connectedness, food security, and mental health. A second key feature of the CIS was its focus on surveying a broad set of outcomes and behaviors that could be expected to be hit by the outbreak. We drilled down to analyze measures locally.
By June 11, we collected a series of critical results: first, massive reductions across the board on multiple measures of well-being; second, substantial differences across states and metro areas in the size of those reductions, with some places faring worse than others. These differences were not linked to pre-COVID-19 place features. Rather, larger shares of the hardest hit workers appear more responsible for these differences, including workers of color, particularly Latinos, younger workers, and those with school-aged children.
To read more about the CIS, go to covid-impact.org/results. And see our Data Dive.
Institute scholars will continue to help policymakers and the public better understand COVID-19's impacts. But, as Bill Spriggs tells us, our work on many other matters is just beginning.

---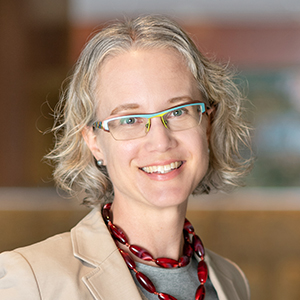 Abigail Wozniak
Director, Opportunity & Inclusive Growth Institute and Senior Research Economist
Abigail Wozniak is a senior research economist at the Minneapolis Fed and the director of the Bank's Opportunity & Inclusive Growth Institute.