Assessing impacts of American Rescue Plan child care funding
The American Rescue Plan Act (ARPA) provides $39 billion to states, territories, and tribal governments to offset the COVID-19 pandemic's impact on the child care market. Policymakers can draw on a body of evidence about the economic effects of high-quality early childhood development programs as they decide how to use these funds. However, ARPA provides an opportunity to gather additional information about the state-level impacts of early care and education investments.
To that end, we discuss below how states could collect data and assess the impact of ARPA-funded programs, and we offer a range of evaluation options. Recording outcomes and developing an assessment strategy to measure the effects of ARPA spending would help policymakers prioritize future child care investments and improve outcomes for children. We conclude by listing ideas for how states could leverage resources and partnerships to pursue these efforts and providing a few examples of specific evaluation strategies.
Read more by downloading the full version of this article (PDF).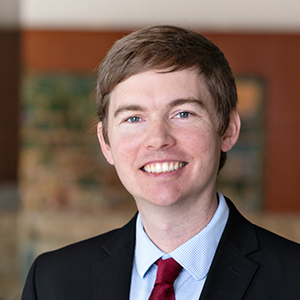 Request as a speaker
Ryan Nunn
Assistant Vice President, Community Development and Engagement
Ryan Nunn is an assistant vice president in the Minneapolis Fed's Community Development and Engagement Department. Leading the Bank's applied research function, Ryan works to improve outcomes for low- and moderate-income communities with the help of better evidence and analysis.