Scholar Spotlight: Sarah Cohodes
The research community at the Institute includes visiting scholars, consultants, economists, research analysts, and research assistants. These scholars bring a diversity of backgrounds, interests, and expertise to research that deepens our understanding of economic opportunity and inclusion as well as policies that work to improve both. We talked with four of them about their work.
---
Growing up in a family of public school teachers, Sarah Cohodes never had a good impression of charter schools. She believed they took resources from traditional public schools and did little to close racial, ethnic, and socioeconomic achievement gaps.
A few years after college, Cohodes went to work for a Harvard economist who studied charter school effectiveness. She wrote the computer codes used to analyze the data and was the first on her team to recognize that charter schools could be incredibly effective.
"Preferences don't come fully formed and descend on us based on our chromosomes. Preferences are shaped by the world that we are in."
"The impacts were so big that we kept looking for an error in the code to explain why they were so big," she said. The data showed that the Boston charter schools she looked at raised test scores significantly for students who might otherwise lag behind in traditional schools. In fact, she said, they appeared to have closed the gap with a neighboring, more affluent school district.
Later studies showed they also increased four-year college enrollment.
Now, a decade later, Cohodes is an economist at Columbia University and still studies charter schools. In a 2021 paper, she and two co-authors looked at whether Boston charter schools were able to replicate their success when opening new campuses. They found that the schools that opened successful new campuses did so by having experienced teachers create standardized materials that novice teachers could employ.
"Too often we force teachers to recreate the wheel," she said. "Access to those [standardized] materials helps them focus on personalizing their approach to their students."
Cohodes is using her time as a visiting scholar at the Opportunity & Inclusive Growth Institute to explore a new area of research. She wants to understand how fears of sexual harassment in male-dominated fields shape female college students' preferences in majors.
Many gender-gap studies conclude that women's "preferences" for certain career paths drive differences, she said, but how are those preferences formed? "Preferences don't come fully formed and descend on us based on our chromosomes. Preferences are shaped by the world that we are in."
It's an entirely new topic for her, she said, but being at the Institute will be a big help. "One of the things I'm excited about is having a group of people to work through these new questions with."
---
More Scholar Spotlights from this issue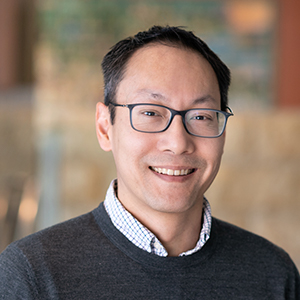 Tu-Uyen Tran
Senior Writer
Tu-Uyen Tran is the senior writer in the Minneapolis Fed's Public Affairs department. He specializes in deeply reported, data-driven articles. Before joining the Bank in 2018, Tu-Uyen was an editor and reporter in Fargo, Grand Forks, and Seattle.