Scholar Spotlight: Sergio Barrera
The research community at the Institute includes visiting scholars, consultants, economists, and research analysts. These scholars bring a diversity of backgrounds, interests, and expertise to research that deepens our understanding of economic opportunity and inclusion as well as policies that work to improve both. We talked with four of them about their work.
---
Growing up in Arizona, Sergio Barrera dreamed of going to college but never thought it was a realistic option. No one in his working-class immigrant family had attended college, and his peers weren't familiar with college either.
"The other Mexican American kids that I grew up with— a lot of the low-income kids I grew up with—all of us just had in mind that college was really expensive," he said. "And we also had in mind that you had to be really smart to get into college."
"Inequality is kind of personal."
It wasn't until after a stint in the Marines, where he picked up academic confidence in language school and gained access to the GI bill, that college seemed within reach.
Now, as a doctoral student at the University of Minnesota's Economics Department and a research analyst with the Opportunity & Inclusive Growth Institute, Barrera is trying to understand how lack of exposure to higher education contributes to growing educational inequality in the United States.
The problem, he believes, isn't just lack of money for tuition, but the "information friction" he and his friends experienced.
In his dissertation work, he has found that children with less-educated parents are less optimistic that their future earnings would justify the high debt they would incur as students. Now he's trying to understand how college costs affect those beliefs. The larger goal is to predict the impact of government interventions such as free college tuition or arming students with better data about the job market and college costs to help them make better decisions.
Barrera has also worked with Luisa Blanco, a former Institute visiting scholar, and others on a recently published paper examining causes of the racial and ethnic gap in financial literacy, another kind of information disparity that has long been correlated with financial outcomes.
"For me, inequality is kind of personal," he said. "This is about helping people that come from a similar background to me. And the way to help people is to understand their problems."
---
More Scholar Spotlights from this issue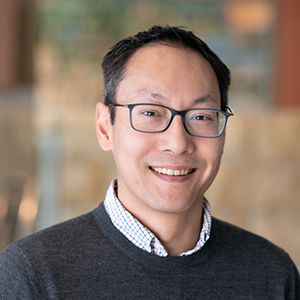 Tu-Uyen Tran
Senior Writer
Tu-Uyen Tran is the senior writer in the Minneapolis Fed's Public Affairs department. He specializes in deeply reported, data-driven articles. Before joining the Bank in 2018, Tu-Uyen was an editor and reporter in Fargo, Grand Forks, and Seattle.