Uneven distribution of housing-quality issues in Twin Cities is cause for repair
Overall, the Minneapolis-St. Paul area enjoys strong housing quality. According to our analysis of national and local housing data, the share of inadequate housing units is lower in the Twin Cities area than in the nation overall, and investments of $5,000 or less could meet the vast majority of documented home repair needs. These findings may serve as indicators of well-being, since quality housing promotes a host of positive outcomes for individuals, families, and communities, ranging from better physical and mental health to increased property values.
But our analysis also shows that repair needs are more common among certain housing types, such as manufactured homes and homes built in earlier decades; and among units that house people with certain characteristics, such as renters, children under age 18, and people with disabilities. Home repair needs thus fall disproportionately on those households, limiting residents' access to the positive outcomes that high-quality housing supports. Fortunately, information about the uneven distribution of housing-quality issues can help nonprofit organizations, governments, and other entities appropriately design inclusive and effective home repair assistance programs. Below, we examine how characteristics of buildings and residents in the Twin Cities area link to housing quality in the results of a large, representative survey.
Inadequacy is rare, but modest repair needs are common
The federal government's American Housing Survey (AHS) rates housing units' physical condition according to three broad categories: adequate, moderately inadequate, and severely inadequate. A unit falls into the latter two categories—that is, it is classified as physically inadequate—when significant quality issues are present, such as consistent heating failures, lack of sanitation or bathing facilities, or unsafe or absent electrical wiring. Only 3.3 percent of occupied housing units in the Minneapolis-St. Paul-Bloomington, MN-WI metropolitan statistical area,* compared to 4.9 percent nationally, were identified as inadequate. Among occupied units identified as inadequate, the most commonly reported issue categories were structural problems (56 percent) and leaks and mold (61 percent).
While inadequacy was rare, we found that modest home repair needs are a common—but tractable—issue in the Twin Cities area. Among occupied Twin Cities area homes, 38 percent have one or more AHS-identified repair needs (see Figure 1a), on par with the rest of the country at 36 percent. Among those homes with repair needs, investments of $5,000 or less could meet the identified needs of the vast majority (84 percent). Some of the most commonly reported individual repair issues (see Figure 1b) would require limited capital and expertise to address.
Loading chart 1a...
Loading chart 1b...
A number of factors related to repair needs were themselves interrelated: for example, households headed by older individuals were less likely than those headed by younger individuals to include minor children, as well as more likely to include a person with a disability. Previous work by the Federal Reserve Bank of Minneapolis has demonstrated that people of color and Indigenous people in Minnesota face systemic barriers to homeownership, linking race and ethnicity to status as a renter. To surface the highest-impact correlations, in the discussion below we highlight only those attributes that met a threshold for statistical significance—which we set at p ≤ 0.10—in models that incorporated the following factors simultaneously: housing unit type, year built, and ownership status; the presence of children under age 18 and of people with disabilities in the home; and householder income, senior status, years lived in the unit, race, and receipt of housing subsidies.
Age and structure type relate to repair needs
Intuitively, older Twin Cities homes were more frequently in need of repairs than newer homes and had higher-cost needs. Homes built before 1970 represented 39 percent of occupied Twin Cities area housing stock, but 49 percent of occupied housing units with repair needs. (See the interactive tool below.) Accounting for multiple demographic and housing unit characteristics, homes in the oldest category—those built before 1939—had twice the odds of having repair needs as units in later build categories and twice the odds of being deemed inadequate. The average estimated repair cost of these oldest units was $3,439, over 50 percent higher than the average of $2,224 among units in the newest category (those built in 2000 or later). (Note, however, that these estimates do not include 2021's elevated costs of building materials, such as lumber, that are a result of the COVID-19 pandemic.)
Housing units of different structural types had different repair needs and degrees of adequacy. Large multifamily buildings—those with ten or more units, which made up 19 percent of occupied Twin Cities housing stock—were proportionately less likely than other building types to have repair needs, and manufactured homes were more likely. While manufactured homes represented only 1.5 percent of occupied housing units in the Twin Cities, the association was striking: With other characteristics of housing units and householders taken into account, manufactured homes had over twice the odds of needing repairs and four times the odds of being in inadequate condition compared to single-family structures. The estimated costs of addressing identified repair needs were highest for single-family detached homes ($3,118) and lowest for small, multifamily buildings of two to nine units, such as duplexes ($1,445).
Economic and demographic factors are linked to housing-quality access
A number of economic factors mapped to housing quality. Higher-income households—which we define here as those with annual incomes of at least 200 percent of the federal poverty level—are underrepresented in housing with quality issues: higher-income households made up 81 percent of occupied Twin Cities area housing units, but 64 percent of occupied units deemed to be inadequate (see interactive tool). Renters—versus owners—are overrepresented among households with housing-quality issues: renter-occupied units make up 30 percent of occupied housing units overall, but 32 percent of occupied units with repair needs and 55 percent of occupied units identified as inadequate. While there were no statistically distinguishable differences in housing quality—after adjusting for other factors—between renters receiving some form of public assistance (e.g., housing choice vouchers or public housing) and those renting with no assistance, this finding has a large standard error due to the small sample size of renters receiving public assistance.
Patterns of access to quality housing also varied by demographics. Housing units in which children under age 18 are present are overrepresented in housing where quality issues exist, making up 30 percent of occupied Twin Cities housing units overall, but 35 percent of occupied units with repair needs. Units that are home to individuals with disabilities are also in significantly poorer repair, making up 20 percent of all housing stock but 24 percent of the housing stock deemed inadequate. Units that are headed by individuals age 65 or older are less likely to have repair needs: these households make up 22 percent of occupied housing stock overall and 17 percent of occupied stock needing repairs. While race when considered alone had a significant association with measures of housing quality, the relationship was no longer significant after accounting for income and ownership status. This aligns with previous findings by the Minneapolis Fed that revealed clear patterns of unequal access to labor market and homeownership opportunities in Minnesota by race and ethnicity.
Informing programs to promote financial and equity gains
Both the resources and the desire for addressing home repair needs and improving housing quality vary across households. Because they do not own their homes, renters have diminished incentive to make repairs and may lack authority to implement them. And while landlords are responsible for keeping their units in good repair, not all do so, especially when their tenants have few other housing options. Even homeowners may have difficulties with home repair, whether because of limited expertise or inadequate finances. Given these challenges—and the public health benefits of housing stock that is in good repair—an array of public and nonprofit assistance programs provide grants and loans to encourage property owners to make home improvements that enhance health, safety, and energy efficiency; repair physical damage; and address housing code violations.
The available data on the needs and characteristics of local housing stock can help inform the design of effective and inclusive home improvement programs that expand access to quality housing. Government agencies and other organizations in the Twin Cities area that provide financial assistance for home repairs could consider a mix of assistance that matches the local landscape, offering larger loans as well as modest grants and loans of $5,000 or less to meet repair needs.
Placing special emphasis on commonly needed, light repairs—such as fixing cracks and leaks—could reduce the occurrence of more severe housing-quality issues as units age and thus pay both present and future dividends, particularly in keeping homeowners in their homes by minimizing unexpected repair costs. Households that include persons with disabilities may benefit strongly from direct-service home repair programs, such as what the Lauderdale, Minnesota-based nonprofit organization Rebuilding Together Twin Cities provides. With roughly one in three Twin Cities housing units currently occupied by renters, programs that offer incentives for landlords to make improvements to affordable rental units, such as the City of Saint Paul's Rental Rehabilitation Loan Program, can have a long-lasting impact on maintaining housing quality and affordability. Among owner-occupied households, programs that include knowledge- and skill-building can meet current needs as well as increase homeowners' capacity to meet future ones. Across sponsoring organizations, evidence-based home improvement programs tailored to the local landscape can aid policymakers in strengthening communities.
---
Endnote
* The Minneapolis-St. Paul-Bloomington, MN-WI metropolitan statistical area includes Anoka, Carver, Chisago, Dakota, Hennepin, Isanti, Le Sueur, Mille Lacs, Ramsey, Scott, Sherburne, Washington, and Wright counties in Minnesota, and Pierce and St. Croix counties in Wisconsin.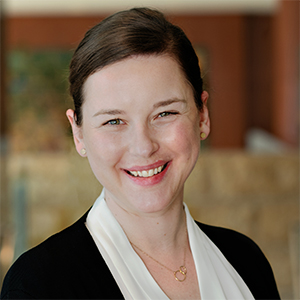 Vanessa Palmer
Data Scientist, Community Development and Engagement
Vanessa Palmer is a data scientist in the Minneapolis Fed's Community Development and Engagement Division. She uses data visualization to help the Bank and its stakeholders better understand issues affecting low- and moderate-income communities.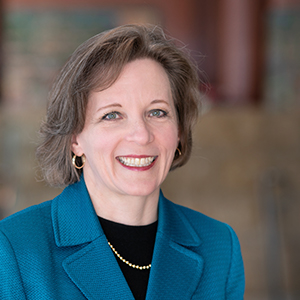 Request as a speaker
Libby Starling
Director, Community Development and Engagement
Libby Starling is the Minneapolis Fed's Community Development and Engagement director. She is responsible for the Bank's efforts to promote the economic resilience and mobility of low- to moderate-income individuals and communities across the Ninth Federal Reserve District.