2018 Regional Economics Conference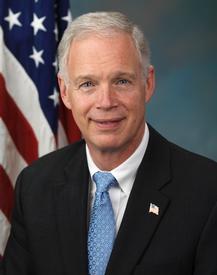 With slow population growth and tight labor markets a common theme across many communities, immigration has become as a major policy issue in the Federal Reserve's Ninth District and nationwide. But how does immigration influence regional labor markets—past, present and future—and to what net economic effect? The Federal Reserve Bank of Minneapolis invites you to join us for a half-day conference on immigration and economic conditions in the Ninth District. The conference will include presentations and panel discussions featuring prominent economists and other experts from each Ninth District state whose work shapes knowledge about the region and informs state-level public policy. The event will feature a keynote address from United States Senator Ron Johnson of Wisconsin.
Senator Ron Johnson (Wis.) was first elected to the U.S. Senate in 2010. He is Chairman of the Homeland Security and Governmental Affairs Committee, and also serves on the Budget, Foreign Relations, and Commerce, Science and Transportation committees.
2018 Regional Economics Conference was a public event and discussion held at the Minneapolis Fed on November 13, 2018.
Program Agenda
Federal Reserve Bank of Minneapolis
90 Hennepin, Minneapolis, MN, 55401
8:30 a.m.
Arrival and continental breakfast
9:00 a.m.
Welcome and introduction of keynote speaker
Neel Kashkari, President, Federal Reserve Bank of Minneapolis
9:10 a.m.
Keynote address
U.S. Senator Ron Johnson (Wis.) remarks
Audience Q&A moderated by Neel Kashkari
10:00 a.m.
Break
10:10 a.m.
Panel session: Immigration and labor markets
Ryan Allen, University of Minnesota Slides [PDF]
Mike Allgrunn, University of South Dakota Slides [PDF]

10:50 a.m.
Panel Session: Long-term demographic trends
David Flynn, University of North Dakota Slides [PDF]
Allison Liuzzi, Minnesota Compass Slides [PDF]

11:30 a.m.
Break with snacks
11:45 am-
12:30 pm
Panel session: Learning from community experience
Shahid Haque, Border Crossing Law Firm, Helena, Montana
Victor Macias-Gonzalez, University of Wisconsin - La Crosse Slides [PDF]
Michelle Rivero, Office of Immigrant and Refugee Affairs, City of Minneapolis Slides [PDF]


Partners:
Council for Minnesotans of African Heritage
Economic Development Association of Minnesota
Economic Club of Minnesota
Immigrant Law Center of Minnesota
International Institute of Minnesota
Lutheran Social Serivce of Minnesota
Metropolitan Economic Development Association
Minneapolis Downtown Council
Minnesota Department of Employment and Economic Development
Wisconsin Manufacturers & Commerce