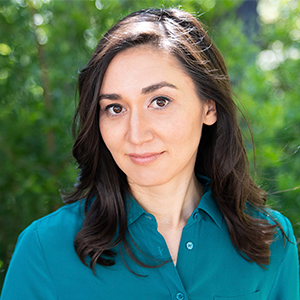 Emi Nakamura Research Consultant and Institute Visiting Scholar
Chancellor's Professor of Economics University of California, Berkeley
Research interests
monetary and fiscal policy, business cycles, macroeconomic measurement
Emi Nakamura is the Chancellor's Professor of Economics at the University of California, Berkeley. She also serves as a member of the Congressional Budget Office's Panel of Economic Advisers and as co-director of the National Bureau of Economic Research's Monetary Economics Program. Previously, Emi was a professor of business and economics at Columbia University.
Emi's research centers on monetary and fiscal policy, business cycles, and macroeconomic measurement. She received a B.A. from Princeton University and M.A. and Ph.D. degrees from Harvard University. In 2019, she received the John Bates Clark Medal from the American Economic Association. The committee noted that she "has greatly increased our understanding of price-setting by firms and the effects of monetary and fiscal policies" and commended how "her work has required painstaking analysis of data sources not previously exploited, and at the same time displays a sophisticated understanding of the alternative theoretical models that the data can be used to distinguish."
Emi is a co-editor of the American Economic Review. Her work has appeared in the Quarterly Review of Economics, the Journal of Monetary Economics, and the Journal of Economic Perspectives, among other journals. In 2018, the Economist named her as one of the decade's eight best young economists.