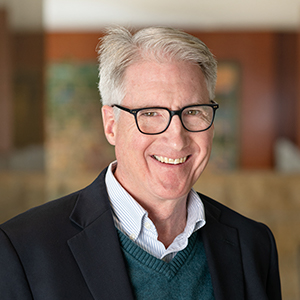 Thomas J. Holmes Consultant
Thomas Holmes joined the Bank as an economist in 1993. He is currently a research consultant in the Research Department and holds the Curtis L. Carlson Chair in Economics at the University of Minnesota. Before joining the Bank, he taught at the University of Wisconsin–Madison.
Tom's research focuses on industrial organization, urban economics, and international trade. One recent publication in the Journal of Political Economy examines the differential effects of international trade on small and large manufacturing plants. Another recent publication in Econometrica examines the rapid spread of Wal-Mart stores.
Tom received his Ph.D. in economics from Northwestern in 1985, and a B.S. in economics and B.A. in mathematics from the University of Pennsylvania in 1981. In 2011, he was elected a Fellow of the Econometric Society. He is current president of the Midwest Economics Association and past president of the Urban Economics Association. He is also a research associate at the National Bureau of Economic Research.