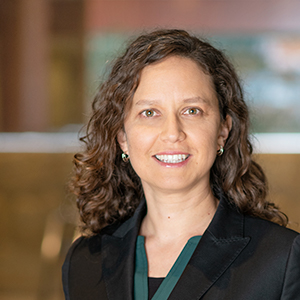 Cristina Arellano Assistant Director, Policy and Monetary Advisor
Cristina Arellano is the Assistant Director of Policy and Monetary Advisor. She has been with the Federal Reserve Bank of Minneapolis since 2009. She has also been an assistant professor in the Department of Economics at the University of Minnesota (2004–9). Cristina received her B.S. in economics from Indiana University in 1999 and earned a Ph.D. in economics in 2004 from Duke University. Since 2009 she has also served as a faculty research fellow at the National Bureau of Economic Research. Her research focuses on international macroeconomics, sovereign debt, and financial crises.
Cristina's work has appeared in the American Economic Review, the Journal of Political Economy, the Journal of Monetary Economics, the Journal of Economic Theory, and the Journal of Development Economics.