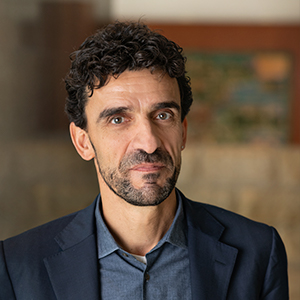 Fabrizio Perri Assistant Director and Monetary Advisor
Fabrizio Perri first became affiliated with the Federal Reserve Bank of Minneapolis in 1997 as an associate analyst in the Research Department, was a senior economist in 2004–5, and is now a monetary advisor. Past positions include professor of economics at the University of Minnesota, Università Bocconi and William Berkley Professor in Economics and Business at New York University.
Fabrizio studied economics and social sciences at Università Bocconi, and received his M.A. and Ph.D. from the University of Pennsylvania. In addition to his work for the Minneapolis Fed, Fabrizio has taught at several universities, including Northwestern University, UCLA, University of Texas and University of Wisconsin Madison. He has been a visiting scholar at the International Monetary Fund, the Bank of Italy, at the Federal Reserve Board and at the Federal Reserve Banks of New York and Philadelphia. He is also an affiliate of the National Bureau of Economic Research (NBER), the Center for Economic and Policy Research (CEPR).
Fabrizio's research focuses on business cycles, international macroeconomics, and inequality. His articles have appeared in journals such as the Journal of Political Economy, Econometrica, the Review of Economic Studies, and the Journal of Monetary Economics. Currently he is an associate editor at the American Economic Review, the Review of Economic Dynamics, and the Journal of International Economics.