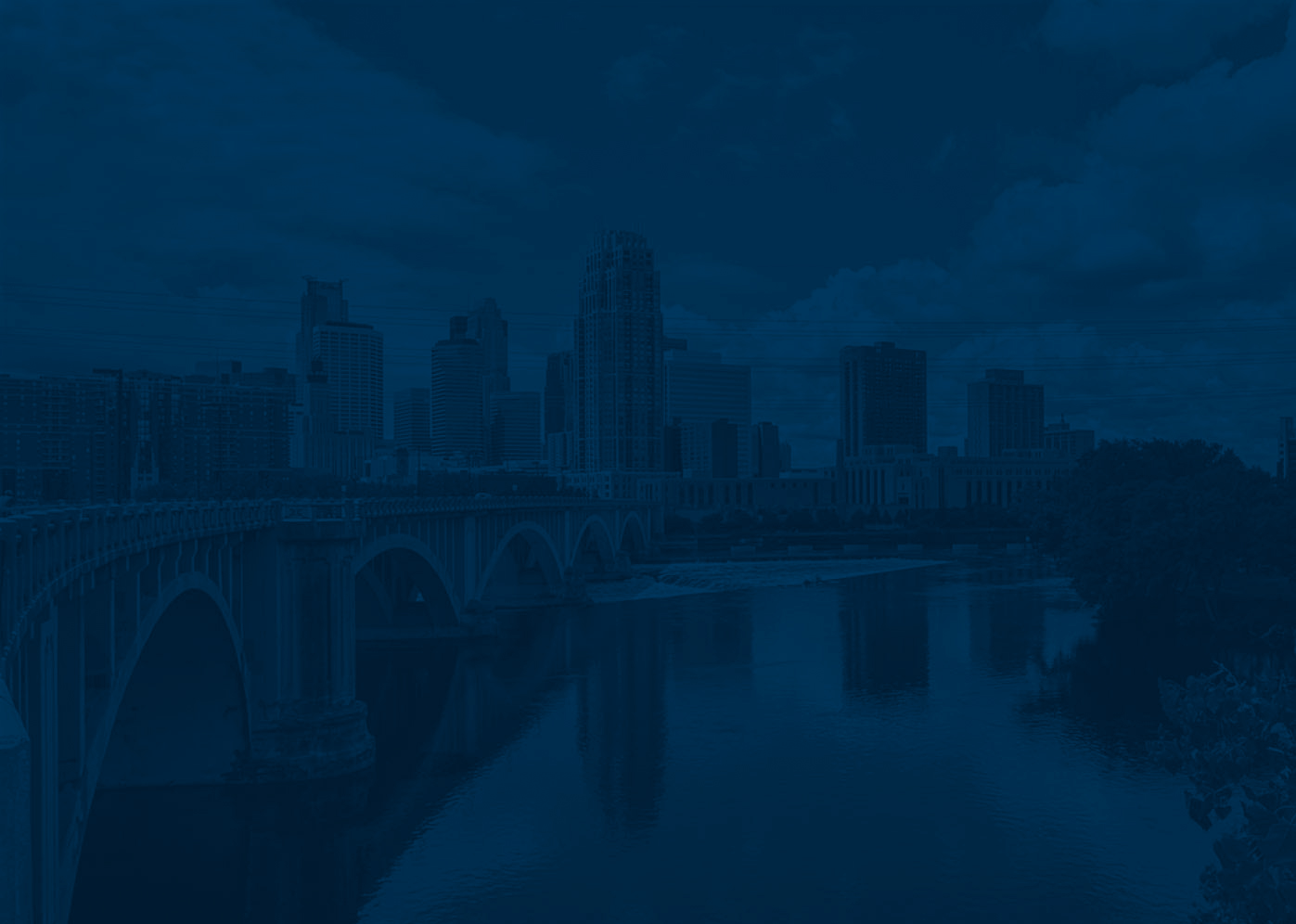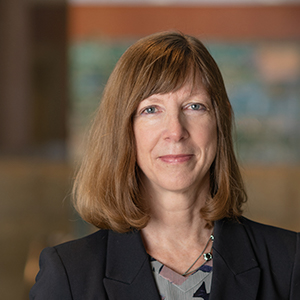 Ellen R. McGrattan Consultant
Ellen is a consultant at the Federal Reserve Bank of Minneapolis, a professor of economics at the University of Minnesota, and director of the Heller-Hurwicz Economics Institute. She is also a research associate at the National Bureau of Economic Research, a Fellow of the Econometric Society, a Fellow of the Society for the Advancement of Economic Theory, a member of the Bureau of Economic Analysis Advisory Committee, a member of the Minnesota Population Center Advisory Board, and President-elect of the Midwest Economics Association.
Ellen received her B.S. in economics and mathematics from Boston College and her Ph.D. from Stanford University. Prior to coming to Minnesota she taught at Duke University. She has also taught short courses at European University Institute, University of Pennsylvania, Stockholm School of Economics, UCLA, International Monetary Fund, Arizona State University, and Universidad do Minho.
Ellen's research is concerned with the aggregate effects of monetary and fiscal policy—in particular, the effects on GDP, investment, the allocation of hours, the stock market, and international capital flows. Her recent work reexamines some business cycle puzzles in macroeconomics, considering the fact that some investments are unmeasured. Along with colleague Ed Prescott, she has also been analyzing policy reforms related to financing retirement in economies with aging populations.
Staff Report 560 (Revised January 2021)

Anmol Bhandari and Ellen R. McGrattan

Published in the _Quarterly Journal of Economics_ (vol. 136, iss. 2, May 2021, pp. 727-781), https://doi.org/10.1093/qje/qjaa041. Related: [Staff Report 612: Online Appendix: Sweat Equity in U.S. Business](https://doi.org/10.21034/sr.612) [Additional Files](http://users.cla.umn.edu/~erm/data/sr560/)

Staff Report 612 (August 2020)

Anmol Bhandari and Ellen R. McGrattan

This online appendix accompanies Staff Report 560: [_Sweat Equity in U.S. Private Business_](https://doi.org/10.21034/sr.560).[Additional files](http://users.cla.umn.edu/~erm/data/sr560/)

Staff Report 545 (June 2020)

Published in _Review of Economic Dynamics_ (Vol. 37, Supp. 1, August 2020, pp. S147-166), https://doi.org/10.1016/j.red.2020.06.007.
[Additional Files](http://users.cla.umn.edu/~erm/data/sr545/)

Staff Report 568 (March 2020)

Anmol Bhandari, Serdar Birinci, Ellen R. McGrattan, and Kurt See

Published in _American Economic Review: Insights_ (Vol. 2, No. 4, December 2020, pp. 443-458), https://doi.org/10.1257/aeri.20190304. Related: [Staff Report 578: Data Appendix: What Do Survey Data Tell Us about U.S. Businesses?](https://doi.org/10.21034/sr.578) [Replication Files](http://users.cla.umn.edu/~erm/data/sr568/)

Staff Report 578 (March 2020)

Anmol Bhandari, Serdar Birinci, Ellen R. McGrattan, and Kurt See

The related Staff Report 568 is published in _American Economic Review: Insights_ (Vol. 2, No. 4, December 2020, pp. 443-458), https://doi.org/10.1257/aeri.20190304. [Replication Files](http://users.cla.umn.edu/~erm/data/sr568/)

Staff Report 586 (June 2019)

Ellen R. McGrattan, Kazuaki Miyachi, and Adrian Peralta-Alva

[Additional files](http://users.cla.umn.edu/~erm/data/sr586/ "Additional files")

Staff Report 542 (December 2018)

Ellen R. McGrattan and Andrea Waddle

Published in: _American Economic Journal: Macroeconomics_ (Vol. 12, Iss. 1, January 2020, pp. 76-103), https://doi.org/10.1257/mac.20170399.
[Additional Files](http://users.cla.umn.edu/~erm/data/sr542/)

Staff Report 534 (December 2016)

Ellen R. McGrattan and Edward C. Prescott

Published in: _The Journal of the Economics of Ageing_ (Vol. 11, May 2018, pp. 52-61), https://doi.org/10.1016/j.jeoa.2017.01.001.
[Additional Files](http://users.cla.umn.edu/~erm/data/sr534/) [Staff Report 472: On Financing Retirement with an Aging Population](http://researchdatabase.minneapolisfed.org/concern/publications/4t64gn298?locale=en)

Staff Report 531 (September 2016)

Pedro Brinca, V. V. Chari, Patrick J. Kehoe, and Ellen R. McGrattan

Published in: _Handbook of Macroeconomics_ (Volume 2, Chapter 13, 2016, pp. 1013-1063) https://doi.org/10.1016/bs.hesmac.2016.05.002.

Staff Report 472 (February 2016)

Edward C. Prescott and Ellen R. McGrattan

Published in: _Quantitative Economics_ (Vol. 8, No. 1, March 2017, pp. 75-115) https://doi.org/10.3982/QE648. See related papers: [Staff Report 473: _Technical Appendix: On Financing Retirement with an Aging Population_](https://doi.org/10.21034/sr.473) [Staff Report 534: _An Aggregate Model for Policy Analysis with Demographic Change_] (https://doi.org/10.21034/sr.534) [Additional Files](https://researchdatabase.minneapolisfed.org/downloads/8910jt605?locale=en) [M-files and Ftools](https://researchdatabase.minneapolisfed.org/downloads/4x51hj04n?locale=en)

Staff Report 473 (February 2016)

Edward C. Prescott and Ellen R. McGrattan

Published in: _Quantitative Economics_ (Vol. 8, No. 1, March 2017, pp. 75-115) https://doi.org/10.3982/QE648. [Staff Report 742: On Financing Retirement with an Aging Population](https://doi.org/10.21034/sr.472) [Additional Files](https://researchdatabase.minneapolisfed.org/downloads/8910jt605?locale=en) [M-files and Ftools](https://researchdatabase.minneapolisfed.org/downloads/4x51hj04n?locale=en)

Staff Report 486 (February 2015)

Thomas J. Holmes, Ellen R. McGrattan, and Edward C. Prescott

Published in: _Review of Economic Studies_ (2015, pp. 1-40) https://doi.org/10.1093/restud/rdv008. See related papers: [Staff Report 396: _Openness, Technology Capital, and Development_](https://doi.org/10.21034/sr.396) [Staff Report 406: _Technology Capital and the U.S. Current Account_](https://doi.org/10.21034/sr.406) [Staff Report 487: _Technical Appendix for Quid Pro Quo: Technology Capital Transfers for Market Access in China_](https://doi.org/10.21034/sr.487) [Staff Report 488: _Patent Data Appendix for Quid Pro Quo: Technology Capital Transfers for Market Access in China_](https://doi.org/10.21034/sr.488) [Additional Files](https://researchdatabase.minneapolisfed.org/downloads/0k225b05z?locale=en) [M-files and Ftools](https://researchdatabase.minneapolisfed.org/downloads/4x51hj04n?locale=en)

Staff Report 317 (October 2014)

Ellen R. McGrattan, Larry E. Jones, and Rodolfo E. Manuelli

Published in: _Journal of Demographic Economics_ (Vol. 81, No. 1, March 2015, pp. 75-114) https://doi.org/10.1017/dem.2014.7. [Additional Files](http://users.cla.umn.edu/~erm/data/sr317/) (offsite)

Staff Report 487 (August 2014)

Edward C. Prescott, Ellen R. McGrattan, and Thomas J. Holmes

Published in: _Review of Economic Studies_ (2015, pp. 1-40) https://doi.org/10.1093/restud/rdv008. See related papers: [Staff Report 486: _Quid Pro Quo: Technology Capital Transfers for Market Access in China_](https://doi.org/10.21034/sr.486) [Staff Report 488: _Patent Data Appendix for Quid Pro Quo: Technology Capital Transfers for Market Access in China_](https://doi.org/10.21034/sr.488) [Additional Files](https://researchdatabase.minneapolisfed.org/downloads/0k225b05z?locale=en) [M-files and Ftools](https://researchdatabase.minneapolisfed.org/downloads/4x51hj04n?locale=en)

Staff Report 494 (March 2014)

Edward C. Prescott and Ellen R. McGrattan

Published in: _American Economic Review Papers and Proceedings_ (Vol. 104, No. 5, May 2014, pp. 177-182) https://doi.org/10.1257/aer.104.5.177. [Additional Files](https://researchdatabase.minneapolisfed.org/downloads/z316q164g?locale=en) [M-files and Ftools](https://researchdatabase.minneapolisfed.org/downloads/4x51hj04n?locale=en)

Staff Report 488 (July 2013)

Edward C. Prescott, Ellen R. McGrattan, and Thomas J. Holmes

Published in: _Review of Economic Studies_ (2015, pp. 1-40) https://doi.org/10.1093/restud/rdv008. See related papers: [Staff Report 486: _Quid Pro Quo: Technology Capital Transfers for Market Access in China_](https://doi.org/10.21034/sr.486) [Staff Report 487: _Technology Appendix for Quid Pro Quo: Technology Capital Transfers for Market Access in China_](https://doi.org/10.21034/sr.487)

Working Paper 694 (May 2012)

Edward C. Prescott and Ellen R. McGrattan

[Additional files](https://researchdatabase.minneapolisfed.org/downloads/1831cj94h "Additional files")
Published in: _Government Policies and the Delayed Economic Recovery, Lee Ohanian, John B. Taylor, Ian J. Wright, eds.,_ (Hoover Institution Press, 2012, pp. 115-154).
[M-files and Ftools](https://researchdatabase.minneapolisfed.org/downloads/4x51hj04n "M-files and Ftools")

Staff Report 455 (April 2012)

[Staff Report 454: Transition to FDI Openness: Reconciling Theory and Evidence](http://researchdatabase.minneapolisfed.org/concern/publications/ht24wj47m?locale=en) [Additional Files](https://researchdatabase.minneapolisfed.org/downloads/bg257f071?locale=en) [M-files and Ftools](https://researchdatabase.minneapolisfed.org/downloads/4x51hj04n?locale=en)

Staff Report 454 (April 2012)

Published in: _Review of Economic Dynamics_ (Vol. 15, No. 4, October 2012, pp. 437-458) https://doi.org/10.1016/j.red.2012.07.004. [Staff Report 455: Technical Appendix: Transition to FDI Openness—Reconciling Theory and Evidence](http://researchdatabase.minneapolisfed.org/concern/publications/9c67wm92k?locale=en) [Additional Files](https://researchdatabase.minneapolisfed.org/downloads/bg257f071?locale=en) [M-files and Ftools](https://researchdatabase.minneapolisfed.org/downloads/4x51hj04n?locale=en)

Staff Report 452 (January 2012)

[Staff Report 451: Capital Taxation During the U.S. Great Depression](http://researchdatabase.minneapolisfed.org/concern/publications/8336h1967?locale=en) [Additional Files](https://researchdatabase.minneapolisfed.org/downloads/sb397829v?locale=en) [M-files and Ftools](https://researchdatabase.minneapolisfed.org/downloads/4x51hj04n?locale=en)

Staff Report 451 (January 2012)

Published in: _Quarterly Journal of Economics_ (Vol. 127, No. 3, August 2012, pp. 1515-1550) https://doi.org/10.1093/qje/qjs022. [Staff Report 452: Technical Appendix: Capital Taxation During the U.S. Great Depression](http://researchdatabase.minneapolisfed.org/concern/publications/5x21tf46t?locale=en) [Additional Files](https://researchdatabase.minneapolisfed.org/downloads/sb397829v?locale=en) [M-files and Ftools](https://researchdatabase.minneapolisfed.org/downloads/4x51hj04n?locale=en) For better readibility of figures, print this document in color.

Working Paper 692 (November 2011)

Edward C. Prescott and Ellen R. McGrattan

Working Paper 687 (November 2011)

Edward C. Prescott, Ellen R. McGrattan, and Thomas J. Holmes

Staff Report 369 (September 2010)

Edward C. Prescott and Ellen R. McGrattan

Published in: _American Economic Journal: Macroeconomics_ (Vol. 2, No. 4, October 2010, pp. 88-123) https://doi.org/10.1257/mac.2.4.88. [Staff Report 395: Technical Appendix: Unmeasured Investment and the Puzzling U.S. Boom in the 1990s](https://researchdatabase.minneapolisfed.org/concern/publications/fn106x969?locale=en) [Additional Files]([https://researchdatabase.minneapolisfed.org/downloads/2f75r807r?locale=en) [M-files and Ftools](https://researchdatabase.minneapolisfed.org/downloads/4x51hj04n?locale=en)

Quarterly Review 3311 | July 2010 (Vol. 33 No. 1)

Download the [data file](https://researchdatabase.minneapolisfed.org/downloads/cr56n098w) and [M-files and Ftools](https://researchdatabase.minneapolisfed.org/downloads/4x51hj04n).

Staff Report 447 (June 2010)

Published in: _Survey of Current Business_ (Vol. 90, No. 6, June 2010, pp. 37-41) [Additional Files](https://researchdatabase.minneapolisfed.org/downloads/bc386j24f?locale=en) [M-files and Ftools](https://researchdatabase.minneapolisfed.org/downloads/4x51hj04n?locale=en)

Working Paper 671 (November 2009)

Staff Report 395 (September 2009)

Edward C. Prescott and Ellen R. McGrattan

[Staff Report 369: Unmeasured Investment and the Puzzling U.S. Boom in the 1990s](https://researchdatabase.minneapolisfed.org/concern/publications/kh04dp81k?locale=en) [Additional Files](https://researchdatabase.minneapolisfed.org/downloads/2f75r807r?locale=en) [M-files and Ftools](https://researchdatabase.minneapolisfed.org/downloads/4x51hj04n?locale=en)

Staff Report 435 (September 2009)

Michael E. Waugh, Ellen R. McGrattan, and Edward C. Prescott

[Staff Report 369: Unmeasured Investment and the Puzzling U.S. Boom in the 1990s](https://researchdatabase.minneapolisfed.org/concern/publications/kh04dp81k?locale=en)

Working Paper 670 (April 2009)

Staff Report 406 (March 2009)

Edward C. Prescott and Ellen R. McGrattan

Published in: _American Economic Review_ (Vol. 100, No. 4, September 2010, pp. 1493-1522) https://doi.org/10.1257/aer.100.4.1493. [Staff Report 407: Appendices: Technology Capital and the U.S. Current Account](http://researchdatabase.minneapolisfed.org/concern/publications/5d86p0313?locale=en) [Additional Files](https://researchdatabase.minneapolisfed.org/downloads/cz30ps68g?locale=en) [M-files and Ftools](https://researchdatabase.minneapolisfed.org/downloads/4x51hj04n?locale=en)

Staff Report 407 (March 2009)

Edward C. Prescott and Ellen R. McGrattan

[Staff Report 406: Technology Capital and the U.S. Current Account] (http://researchdatabase.minneapolisfed.org/concern/publications/7w62f829s?locale=en) [Additional Files](https://researchdatabase.minneapolisfed.org/downloads/cz30ps68g?locale=en) [M-files and Ftools](https://researchdatabase.minneapolisfed.org/downloads/4x51hj04n?locale=en)

Staff Report 315 (November 2008)

Ellen R. McGrattan and Lee E. Ohanian

Published in: _International Economic Review_ (Vol. 51, No. 2, May 2010, pp. 509-532) https://doi.org/10.1111/j.1468-2354.2010.00591.x. [Technical Appendix and Other Materials](https://researchdatabase.minneapolisfed.org/downloads/1z40ks86n?locale=en) [M-files and Ftools](https://researchdatabase.minneapolisfed.org/downloads/4x51hj04n?locale=en)

Staff Report 409 (August 2008)

Ellen R. McGrattan, Patrick J. Kehoe, and V. V. Chari

Published in: _American Economic Journal: Macroeconomics_ (Vol. 1, No. 1, January 2009, pp. 242-266) https://doi.org/10.1257/mac.1.1.242. [Additional Files](https://researchdatabase.minneapolisfed.org/downloads/x346d424v?locale=en) [M-files and Ftools](https://researchdatabase.minneapolisfed.org/downloads/4x51hj04n?locale=en)

Working Paper 664 (July 2008)

Ellen R. McGrattan, Patrick J. Kehoe, and V. V. Chari

Published in: _American Economic Journal: Macroeconomics_ (Vol. 1, Iss. 1, January 2009, pp. 242-266.), https://doi.org/10.1257/mac.1.1.242.

Staff Report 396 (July 2008)

Edward C. Prescott and Ellen R. McGrattan

Published in: _Journal of Economic Theory_ (Vol. 144, No. 6, November 2009, pp. 2454-2476) https://doi.org/10.1016/j.jet.2008.05.012. [Additional Files](https://researchdatabase.minneapolisfed.org/downloads/ft848q669?locale=en) [M-files and Ftools](https://researchdatabase.minneapolisfed.org/downloads/4x51hj04n?locale=en)

Working Paper 646 (April 2008)

Edward C. Prescott and Ellen R. McGrattan

[Additional files](https://researchdatabase.minneapolisfed.org/downloads/cz30ps68g "Additional files")
[M-files and Ftools](https://researchdatabase.minneapolisfed.org/downloads/4x51hj04n "M-Files and Ftools")
Published in _American Economic Review_ (Vol. 100, Iss. 4, September 2010, pp. 2-13), https://doi.org/10.1257/aer.100.4.1493.
An updated version of this paper was published as [Staff Report 406](https://doi.org/10.21034/sr.406) with an accompanying technical appendix, [Staff Report 407](https://doi.org/10.21034/sr.407).

Staff Report 397 (April 2008)

Ellen R. McGrattan and Richard Rogerson

Published in: _Frontiers of Family Economics_ (Vol. 1, 2008) [Additional Files](https://researchdatabase.minneapolisfed.org/downloads/xp68kg235?locale=en) [M-files and Ftools](https://researchdatabase.minneapolisfed.org/downloads/4x51hj04n?locale=en)

Staff Report 364 (May 2007)

Ellen R. McGrattan, Patrick J. Kehoe, and V. V. Chari

Published in: _Journal of Monetary Economics_ (Vol. 55, No. 8, November 2008, pp. 1337-1352) https://doi.org/10.1016/j.jmoneco.2008.09.010. [Additional Files](https://researchdatabase.minneapolisfed.org/downloads/7w62f824d?locale=en) [M-files and Ftools](https://researchdatabase.minneapolisfed.org/downloads/4x51hj04n?locale=en)

Working Paper 651 (April 2007)

Edward C. Prescott and Ellen R. McGrattan

[Additional files](https://researchdatabase.minneapolisfed.org/downloads/ft848q669 "Additional files")
Published in: _Journal of Economic Theory_ (Vol. 144, No. 6, November 2009, pp. 2454-2476), https://doi.org/10.1016/j.jet.2008.05.012.
An updated version was published as [Staff Report 396](https://doi.org/10.21034/sr.396 "Staff Report 396")

Staff Report 384 (March 2007)

Ellen R. McGrattan, Patrick J. Kehoe, and V. V. Chari

Working Paper 647 (December 2006)

Ellen R. McGrattan, Patrick J. Kehoe, and V. V. Chari

An updated version was published as [Staff Report 384](https://doi.org/10.21034/sr.384 "Staff Report 384").

Staff Report 362 (December 2006)

Ellen R. McGrattan, Patrick J. Kehoe, and V. V. Chari

[Staff Report 328: Business Cycle Accounting](https://researchdatabase.minneapolisfed.org/concern/publications/70795775k?locale=en) [Additional Files](https://researchdatabase.minneapolisfed.org/downloads/wp988j87v?locale=en) [M-files and Ftools](https://researchdatabase.minneapolisfed.org/downloads/4x51hj04n?locale=en)

Staff Report 328 (December 2006)

Ellen R. McGrattan, Patrick J. Kehoe, and V. V. Chari

Published in: _Econometrica_ (Vol. 75, No. 3, May 2007, pp. 781-836) https://doi.org/10.1111/j.1468-0262.2007.00768.x. See related papers: [Staff Report 362: _Appendices: Business Cycle Accounting_](https://doi.org/10.21034/sr.362) Quarterly Review article (Vol. 27, No. 2, Spring 2003) [_Accounting for the Great Depression_](https://doi.org/10.21034/qr.2721) [Additional Materials](https://researchdatabase.minneapolisfed.org/downloads/wp988j87v?locale=en) [M-files and Ftools](https://researchdatabase.minneapolisfed.org/downloads/4x51hj04n?locale=en)

Working Paper 643 (July 2006)

Replaced by _Quarterly Review_ (Vol. 33, No. 1), July 2010, https://doi.org/10.21034/qr.3311.
[M-files and ftools](https://researchdatabase.minneapolisfed.org/downloads/4x51hj04n "M-files and ftools")
[Additional files](https://researchdatabase.minneapolisfed.org/downloads/cr56n098w "Additional files")

Staff Report 370 (February 2006)

Published in: _The New Palgrave Dictionary of Economics_ (2nd Ed., 2008) https://doi.org/10.1057/9780230226203.1399.

Working Paper 636 (September 2005)

Edward C. Prescott and Ellen R. McGrattan

Staff Report 309 (May 2005)

Edward C. Prescott and Ellen R. McGrattan

[M-files and Ftools](https://researchdatabase.minneapolisfed.org/concern/datasets/765371353).
See related papers: * [Staff Report 294: _The 1929 Stock Market: Irving Fisher Was Right_](https://doi.org/10.21034/sr.294) * [Staff Report 313: _Average Debt and Equity Returns: Puzzling?_](https://doi.org/10.21034/sr.313) * Quarterly Review articles (Vol. 24, No. 4, Fall 2000) [_The Declining U.S. Equity Premium_](https://doi.org/10.21034/qr.2441) and [_Is the Stock Market Overvalued?_](https://doi.org/10.21034/qr.2442).
Published in: _Review of Economic Studies_ (Vol. 72, No. 3, July 2005, pp. 767-796), https://doi.org/10.1111/j.1467-937X.2005.00351.x.
[Additional files and data appendix](https://researchdatabase.minneapolisfed.org/concern/datasets/b2773v71t).

Staff Report 350 (May 2005)

Edward C. Prescott and Ellen R. McGrattan

Published in: _Federal Reserve Bank of St. Louis Review_ (Vol. 87, No. 4, July/August 2005, pp. 537-549), https://doi.org/10.20955/r.87.537-550. [Additional Files](https://researchdatabase.minneapolisfed.org/downloads/f4752g79j?locale=en) [M-files and Ftools](https://researchdatabase.minneapolisfed.org/downloads/4x51hj04n?locale=en)

Working Paper 631 (May 2005)

Ellen R. McGrattan, Patrick J. Kehoe, and V. V. Chari

[Additional files](https://researchdatabase.minneapolisfed.org/downloads/n870zq89h "Additional files")
[M-files and ftools](https://researchdatabase.minneapolisfed.org/downloads/4x51hj04n "M-files and ftools")

Staff Report 353 (January 2005)

Ellen R. McGrattan, Patrick J. Kehoe, and V. V. Chari

Published in: _American Economic Review Papers and Proceedings_ (Vol. 95, No. 2, May 2005, pp. 381-387) https://doi.org/10.1257/000282805774670013. [Additional Files](https://researchdatabase.minneapolisfed.org/downloads/j9602063d?locale=en) [M-files and Ftools](https://researchdatabase.minneapolisfed.org/downloads/4x51hj04n?locale=en)

Staff Report 338 (December 2004)

Published in: _NBER Macroeconomics Annual 2004_ (Vol. 19, 2005, pp. 289-308)

Staff Report 348 (October 2004)

Published in: _Journal of Monetary Economics_ (Vol. 52, No. 1, January 2005, pp. 205-211) https://doi.org/10.1016/j.jmoneco.2004.10.008.

Quarterly Review 2812 | July 2004 (Vol. 28 No. 1)

Ellen R. McGrattan and Richard Rogerson

[Additional files](https://researchdatabase.minneapolisfed.org/downloads/3x816m66s) and [M-files and Ftools](https://researchdatabase.minneapolisfed.org/downloads/4x51hj04n)

Staff Report 309 (June 2004)

Edward C. Prescott and Ellen R. McGrattan

Staff Report 294 (December 2003)

Edward C. Prescott and Ellen R. McGrattan

Published in: _International Economic Review_ (Vol. 45, No. 4, November 2004, pp. 991-1009) https://doi.org/10.1111/j.0020-6598.2004.00295.x. See related papers: [Staff Report 309: _Taxes, Regulations, and the Value of U.S. and U.K. Corporations_](https://doi.org/10.21034/sr.294) [Staff Report 313: _Average Debt and Equity Returns: Puzzling?_](https://doi.org/10.21034/sr.313) Quarterly Review articles (Vol. 24, No. 4, Fall 2000) [_The Declining U.S. Equity Premium_](https://doi.org/10.21034/qr.2441) and [_Is the Stock Market Overvalued?_](https://doi.org/10.21034/qr.2441) [Additional Files](https://researchdatabase.minneapolisfed.org/downloads/xw42n792v?locale=en) [M-files and Ftools](https://researchdatabase.minneapolisfed.org/downloads/4x51hj04n?locale=en)

Quarterly Review 2721 | Spring 2003 (Vol. 27 No. 2)

Ellen R. McGrattan, Patrick J. Kehoe, and V. V. Chari

[Additional files](https://researchdatabase.minneapolisfed.org/downloads/d217qp51v) and [M-files and Ftools](https://researchdatabase.minneapolisfed.org/downloads/4x51hj04n)
This article is reprinted, with permission, from the _American Economic Review_ (May 2002, vol. 92, no. 2, pp. 22-27). Copyright 2002 by the American Economic Association. The article was edited for publication in the _Federal Reserve Bank of Minneapolis Quarterly Review_. https://doi.org/10.1257/000282802320188934
Related paper: [Staff Report 328, Business Cycle Accounting](https://doi.org/10.21034/sr.328)

Staff Report 313 (January 2003)

Edward C. Prescott and Ellen R. McGrattan

Published in: _AER, Papers and Proceedings_ (Vol. 93, No. 2, May 2003, pp. 392-397) https://doi.org/10.1257/000282803321947407. See related papers: [Staff Report 294: _The 1929 Stock Market: Irving Fisher Was Right_](https://doi.org/10.21034/sr.294) [Staff Report 309: _Taxes,Regulations, and the Value of U.S.and U.K. Corporations_] (https://doi.org/10.21034/sr.309) Quarterly Review articles (Vol. 24, No. 4, Fall 2000) [_The Declining U.S. Equity Premium_](https://doi.org/10.21034/qr.2441) and [_Is the Stock Market Overvalued?_](https://doi.org/10.21034/qr.2441) [Additional Files](https://researchdatabase.minneapolisfed.org/downloads/3484zg94r?locale=en) [M-files and Ftools](https://researchdatabase.minneapolisfed.org/downloads/4x51hj04n?locale=en)

Staff Report 277 (July 2002)

Ellen R. McGrattan, Patrick J. Kehoe, and V. V. Chari

Published in: _Review of Economic Studies_ (Vol. 69, No. 3, August 2002, pp. 533-563) https://doi.org/10.1111/1467-937X.00216. [Additional Files and Technical Appendix](https://researchdatabase.minneapolisfed.org/concern/datasets/7d278t01v?locale=en) [M-files and Ftools](https://researchdatabase.minneapolisfed.org/concern/datasets/765371353?locale=en) Related paper: Staff Report 223: [Can Sticky Price Models Generate Volatile and Persistent Real Exchange Rates? (December 1998 Version)](https://www.minneapolisfed.org/research/staff-reports/can-sticky-price-models-generate-volatile-and-persistent-real-exchange-rates-december-1998-version)

Working Paper 619 (May 2002)

Ellen R. McGrattan, Patrick J. Kehoe, and V. V. Chari

Working Paper 625 (April 2002)

Ellen R. McGrattan, Patrick J. Kehoe, and V. V. Chari

[Additional materials](https://researchdatabase.minneapolisfed.org/downloads/wp988j87v "Additional materials")
An updated version of this paper was published as _Staff Report 328_, https://doi.org/10.21034/sr.328.
Published in _Econometrica_ (Vol. 75, No. 3, May 2007, pp. 781-836), https://doi.org/10.1111/j.1468-0262.2007.00768.x.
Related papers: "Accounting for the Great Depression", _Quarterly Review_ (Vol. 27, No.2, 2003), https://doi.org/10.21034/qr.2321, and "Appendices: Business Cycle Accounting", _Staff Report 362_ https://doi.org/10.21034/sr.362.

Working Paper 619 (February 2002)

Ellen R. McGrattan, Patrick J. Kehoe, and V. V. Chari

[Additional files](https://researchdatabase.minneapolisfed.org/downloads/d217qp51v "Additional files")
An updated version was published in _American Economic Review_ (Vol. 27, No. 2, May 2002, pp. 22-27), https://doi.org/10.1257/000282802320188934, and reprinted with permission as _Quarterly Review_ (Vol. 27, No. 2, Spring 2003), https://doi.org/10.21034/qr.2721.
A technical appendix for this paper is available as _Working Paper 619\_1_, https://doi.org/10.21034/wp.619_1.

Working Paper 610 (July 2001)

Edward C. Prescott and Ellen R. McGrattan

Staff Report 277 (July 2001)

Ellen R. McGrattan, Patrick J. Kehoe, and V. V. Chari

Quarterly Review 2442 | Fall 2000 (Vol. 24 No. 4)

Edward C. Prescott and Ellen R. McGrattan

[Additional materials](https://researchdatabase.minneapolisfed.org/downloads/8910jt59d) and [M-files and Ftools](https://researchdatabase.minneapolisfed.org/downloads/4x51hj04n)

Quarterly Review 2441 | Fall 2000 (Vol. 24 No. 4)

Ellen R. McGrattan, Anna Scherbina, and Ravi Jagannathan

[Data files](https://researchdatabase.minneapolisfed.org/downloads/6969z084)

Working Paper 598 (December 1999)

Working Paper 599 (December 1999)

Ellen R. McGrattan and Lee E. Ohanian

Quarterly Review 2341 | Fall 1999 (Vol. 23 No. 4)

Ellen R. McGrattan and James A. Schmitz, Jr.

Staff Report 223 (December 1998)

Ellen R. McGrattan, Patrick J. Kehoe, and V. V. Chari

Staff Report 277: [Can Sticky Price Models Generate Volatile and Persistent Real Exchange Rates?](https://researchdatabase.minneapolisfed.org/concern/publications/5t34sj69w?locale=en)

Quarterly Review 2242 | Fall 1998 (Vol. 22 No. 4)

[Additional files](https://researchdatabase.minneapolisfed.org/downloads/sb397830m) and [M-files and Ftools](https://researchdatabase.minneapolisfed.org/downloads/4x51hj04n)

Staff Report 250 (August 1998)

Ellen R. McGrattan and James A. Schmitz, Jr.

Published in: _Handbook of Macroeconomics_ (Vol. 1, Part 1, 1999, pp. 669-737) https://doi.org/10.1016/S1574-0048(99)01013-7. [Additional Files](https://researchdatabase.minneapolisfed.org/concern/datasets/cj82k7327?locale=en) [M-files and Ftools](https://researchdatabase.minneapolisfed.org/concern/datasets/765371353?locale=en)

Staff Report 247 (May 1998)

Published in: _Carnegie-Rochester Series on Public Policy_ (No. 49, December 1998, pp. 305-316) https://doi.org/10.1016/S0167-2231(99)00012-3.

Staff Report 217 (May 1998)

Ellen R. McGrattan, Patrick J. Kehoe, and V. V. Chari

Published in: _Econometrica_ (Vol. 68, No. 5, September 2000, pp. 1151-79) https://doi.org/10.1111/1468-0262.00154. [Impulse Response Tables and Additional Files](https://researchdatabase.minneapolisfed.org/concern/datasets/q524jn81q?locale=en) [M-files and Ftools](https://researchdatabase.minneapolisfed.org/concern/datasets/765371353?locale=en)

Staff Report 232 (March 1998)

Published in: _Computational Methods for the Study of Dynamic Economies_ (1999, pp. 114-42) [Additional Files] (https://researchdatabase.minneapolisfed.org/concern/datasets/6t053g017?locale=en) [M-files and Ftools](https://researchdatabase.minneapolisfed.org/concern/datasets/765371353?locale=en)

Quarterly Review 2211 | Winter 1998 (Vol. 22 No. 1)

Ellen R. McGrattan and Richard Rogerson

[Data files](https://researchdatabase.minneapolisfed.org/downloads/1j92g748c) and [M-files and Ftools](https://researchdatabase.minneapolisfed.org/downloads/4x51hj04n)

Staff Report 203 (November 1997)

Ellen R. McGrattan and S. Rao Aiyagari

Published In: Annals of Economics and Finance (Vol. 4, No. 1, 2003, pp. 193-217).
[Additional files](https://researchdatabase.minneapolisfed.org/downloads/fq977t82f "Additional files") and [M-files and Ftools](https://researchdatabase.minneapolisfed.org/downloads/4x51hj04n "M-files and Ftools")
[Related: Staff Report 203](https://doi.org/10.21034/sr.203 "Staff Report 203")

Staff Report 203 (November 1997)

Ellen R. McGrattan and S. Rao Aiyagari

Published in: _Journal of Monetary Economics_ (Vol. 42, No. 3, December 1998, pp. 447-469), https://doi.org/10.1016/S0304-3932(98)00031-2.
[Technical Appendix](https://doi.org/10.21034/sr.203_1 "Technical Appendix")
[Additional files](https://researchdatabase.minneapolisfed.org/downloads/fq977t82 "Additional files") and [M-files and ftools] (https://researchdatabase.minneapolisfed.org/downloads/4x51hj04n "M-files and ftools")

Staff Report 204 (October 1997)

Ellen R. McGrattan, Patrick J. Kehoe, and V. V. Chari

[Additional Files](https://researchdatabase.minneapolisfed.org/concern/datasets/vt150j246?locale=en) [M-files and Ftools](https://researchdatabase.minneapolisfed.org/concern/datasets/765371353?locale=en)

Quarterly Review 1941 | Fall 1995 (Vol. 19 No. 4)

Ellen R. McGrattan and Ravi Jagannathan

[Data files](https://researchdatabase.minneapolisfed.org/downloads/3t945q80c) and [M-files and Ftools](https://researchdatabase.minneapolisfed.org/downloads/4x51hj04n)

Staff Report 198 (September 1995)

Ellen R. McGrattan, Evan W. Anderson, Lars Peter Hansen, and Thomas J. Sargent

Published in: _Handbook of Computational Economics_ (Vol. 1, 1996, pp. 171-252) https://doi.org/10.1016/S1574-0021(96)01006-4.

Staff Report 191 (May 1995)

Ellen R. McGrattan, Randall Wright, and Richard Rogerson

Published in: _International Economic Review_ (Vol 38, Num 2, May 1997, pp. 267-290) https://doi.org/10.2307/2527375. [Additional Files](https://researchdatabase.minneapolisfed.org/concern/datasets/j098zb128?locale=en) [M-files and Ftools](https://researchdatabase.minneapolisfed.org/concern/datasets/765371353?locale=en)

Working Paper 538 (December 1994)

Ellen R. McGrattan and S. Rao Aiyagari

Published in: _Journal of Monetary Economics_ (Vol. 42, No. 3, December 1998, pp. 447-469), https://doi.org/10.1016/S0304-3932(98)00031-2.
An updated version of this paper was published as Staff Report 203.

Quarterly Review 1841 | Fall 1994 (Vol. 18 No. 4)

Related data: [Additional files](https://researchdatabase.minneapolisfed.org/downloads/th83kz34n) and [M-files and ftools](https://researchdatabase.minneapolisfed.org/downloads/4x51hj04n).

Staff Report 182 (September 1994)

Ellen R. McGrattan, Lars Peter Hansen, and Thomas J. Sargent

[Additional Files](https://researchdatabase.minneapolisfed.org/concern/datasets/z029p480m?locale=en) [M-files and Ftools](https://researchdatabase.minneapolisfed.org/concern/datasets/765371353?locale=en)

Working Paper 527 (April 1994)

Ellen R. McGrattan and R. Anton Braun

Staff Report 166 (December 1993)

Ellen R. McGrattan, Randall Wright, and Richard Rogerson

Staff Report 164 (October 1993)

Published in: _Journal of Economic Dynamics and Control_ (Vol 20, Num 1-3, March 1996, pp. 19-42) https://doi.org/10.1016/0165-1889(94)00842-0. [Additional Files](https://researchdatabase.minneapolisfed.org/concern/datasets/p5547r42c?locale=en) [M-files and Ftools](https://researchdatabase.minneapolisfed.org/concern/datasets/765371353?locale=en)

Working Paper 519 (October 1993)

Ellen R. McGrattan and R. Anton Braun

Working Paper 521 (October 1993)

Ellen R. McGrattan, Randall Wright, and Richard Rogerson

Published in _International Economic Review_ (Vol. 38, No. 2, May 1997, pp. 267-290), https://doi.org/10.2307/2527375.

Working Paper 514 (June 1993)

Published in _Journal of Economic Dynamics and Control_ (Vol. 20, Iss. 1-3, January-March 1996, pp. 19-42), https://doi.org/10.1016/0165-1889(94)00842-0.

Working Paper 511 (June 1993)

Ellen R. McGrattan and R. Anton Braun

Published in: _NBER Macroeconomics Annual 1993_, Olivier Jean Blanchard and Stanley Fischer, eds., (Vol. 8, pp. 197-258), https://doi.org/10.1086/654219.

Discussion Paper 37 (January 1991)

Show All

Collapse All