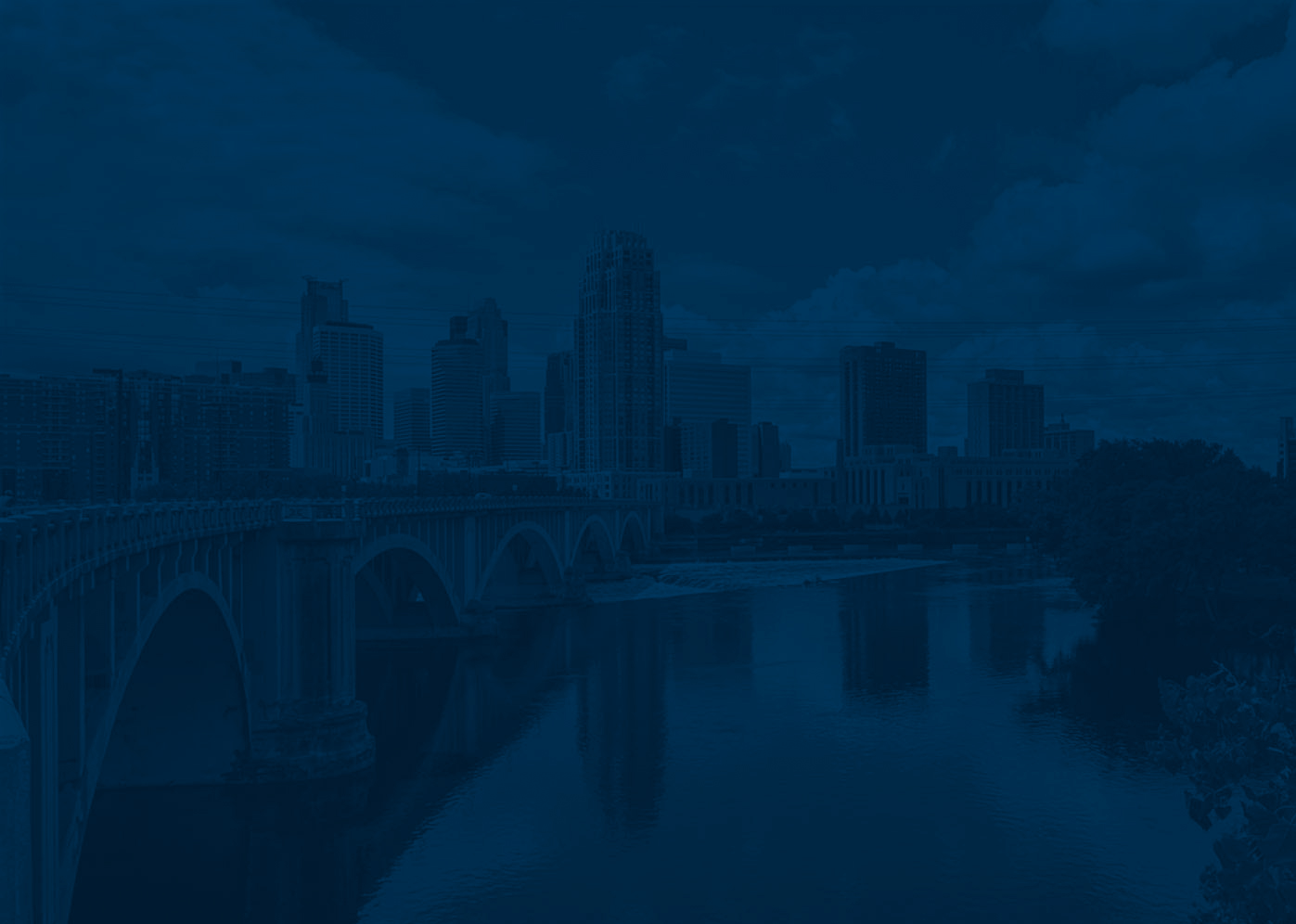 Thomas J. Sargent has been affiliated with the Federal Reserve Bank of Minneapolis for over forty years. In 2011 he was awarded the 2011 Nobel Prize in Economics, joint with Princeton University's Christopher Sims, for their "empirical research on cause and effect in the macroeconomy."
Tom has held teaching positions at the University of Pennsylvania (1970–1971), the University of Minnesota (1971–1987), the University of Chicago (1991–1998), Stanford University (1998–2002), and Princeton University (2009). In September 2002 he became New York University's first William R. Berkley Professor of Economics and Business. He has been a senior fellow at the Hoover Institution since 1987 and has served as president of the Econometric Society, the American Economic Association, and the Society for Economic Dynamics.
He earned his B.A. from the University of California, Berkeley, in 1964, where he was deemed Most Distinguished Scholar in the Class of 1964. His Ph.D. is from Harvard, and he won the Erwin Plein Nemmers Prize in Economics from Northwestern University in 1997. In 1983 he was elected a fellow of the National Academy of Sciences as well as a fellow of the American Academy of Arts and Sciences.
Tom's work focuses primarily on macroeconomics, monetary economics, and time series econometrics. He is recognized as one of the leaders of the "rational expectations revolution," a term used to describe "the many economic situations in which the outcome depends partly on what people expect to happen" (Sargent, Concise Encyclopedia of Economics, s.v. "Rational Expectations"). Sargent's many distinguished works include Rational Expectations and Econometric Practice (with Robert E. Lucas Jr.), The Big Problem of Small Change (with François Velde), Recursive Macroeconomic Theory (with Lars Ljungqvist), and Robustness (with Lars Peter Hansen).
Staff Report 607 (July 2020)

Timothy J. Kehoe, Juan Pablo Nicolini, and Thomas J. Sargent

This paper has been written as part of the Monetary and Fiscal History of Latin America Project sponsored by the Becker Friedman Institute at the University of Chicago. It will be a chapter in _A Monetary and Fiscal History of Latin America, 1960—2017_, edited by Timothy J. Kehoe and Juan Pablo Nicolini and published by the University of Minnesota Press.

Staff Report 599 (April 2020)

Marco Bassetto and Thomas J. Sargent

Staff Report 198 (September 1995)

Ellen R. McGrattan, Evan W. Anderson, Lars Peter Hansen, and Thomas J. Sargent

Published in: _Handbook of Computational Economics_ (Vol. 1, 1996, pp. 171-252) https://doi.org/10.1016/S1574-0021(96)01006-4.

Staff Report 182 (September 1994)

Ellen R. McGrattan, Lars Peter Hansen, and Thomas J. Sargent

[Additional Files](https://researchdatabase.minneapolisfed.org/concern/datasets/z029p480m?locale=en) [M-files and Ftools](https://researchdatabase.minneapolisfed.org/concern/datasets/765371353?locale=en)

Discussion Paper 77 (November 1992)

Danny Quah and Thomas J. Sargent

Published In: Business cycles, indicators, and forecasting (1993, pp. 285-306)


Working Paper 224 (November 1988)

Working Paper 293 (January 1986)

Working Paper 30 (December 1985)

Working Paper 280 (April 1985)

Neil Wallace and Thomas J. Sargent

Quarterly Review 913 | Winter 1985 (Vol. 9 No. 1)

Thomas J. Sargent and Neil Wallace

Published In: _The Theory of Inflation_ (1994, pp. 291-307).
Published In: _The Rational Expectations Revolution: Readings From the Front Line_ (1994, pp. 103-129).
Published In: _The New Classical Macroeconomics_ (Vol. 1, 1992, pp. 324-340).
Published In: _The Foundations of Monetary Economics_ (Vol. 3, 1999, pp. 321-337).
Published In: _Fiscal and Monetary Policy_ (Vol. 1, 1995, pp. 285-301).
Published In: _Monetarism in the United Kingdom_ (1984, pp. 15-41).

Quarterly Review 915 | Winter 1985 (Vol. 9 No. 1)

Preston J. Miller and Thomas J. Sargent

Working Paper 211 (October 1984)

Thomas J. Sargent and Neil Wallace

Working Paper 227 (September 1984)

Thomas J. Sargent and Lars Peter Hansen

Quarterly Review 823 | Spring 1984 (Vol. 8 No. 2)

Preston J. Miller and Thomas J. Sargent

Working Paper 125 (April 1984)

Thomas J. Sargent and Robert B. Litterman

Working Paper 238 (March 1984)

Quarterly Review 742 | Fall 1983 (Vol. 7 No. 4)

Neil Wallace, David T. Beers, and Thomas J. Sargent

Working Paper 241 (September 1983)

Thomas J. Sargent and Neil Wallace

Staff Report 73 (March 1983)

Lars Peter Hansen and Thomas J. Sargent

Published in: _Rational expectations econometrics_ (1991, pp. 219-235)

Staff Report 85 (January 1983)

Neil Wallace and Thomas J. Sargent

Published in: _Journal of Monetary Economics_ (Vol. 12, No. 1, July 1983, pp. 163-187) https://doi.org/10.1016/0304-3932(83)90055-7.

Working Paper 229 (November 1982)

Working Paper 214 (September 1982)

Thomas J. Sargent and Neil Wallace

Staff Report 77 (February 1982)

Published in: _American Economic Review_ (Vol. 72, No. 2, May 1982, pp. 383-389)

Working Paper 192 (January 1982)

Thomas J. Sargent and Neil Wallace

Quarterly Review 531 | Fall 1981 (Vol. 5 No. 3)

Neil Wallace and Thomas J. Sargent

Published In: _The Theory of Inflation_ (1994, pp. 291-307).
Published In: _Monetarism in the United Kingdom_ (1984, pp. 15-41).
Published In: _The New Classical Macroeconomics_ (Vol. 1, 1992, pp. 324-340).
Published In: _The Foundations of Monetary Economics_ (Vol. 3, 1999, pp. 321-337).
Published In: _Fiscal and Monetary Policy_ (Vol. 1, 1995, pp. 285-301).
Published In: _The Rational Expectations Revolution: Readings From the Front Line_ (1994, pp. 103-129).

Staff Report 75 (October 1981)

Lars Peter Hansen and Thomas J. Sargent

Staff Report 74 (September 1981)

Lars Peter Hansen and Thomas J. Sargent

Published in: _International Economic Review_ (Vol. 24, No. 1, February 1983, pp. 1-20) https://doi.org/10.2307/2526112.

Staff Report 72 (September 1981)

Lars Peter Hansen and Thomas J. Sargent

Published in: _Econometrica_ (Vol. 51, No. 2, March 1983, pp. 377-387) https://doi.org/10.2307/1911996.

Staff Report 69 (September 1981)

Lars Peter Hansen and Thomas J. Sargent

Published in: _Economics Letters_ (Vol. 8, No. 3, 1981, pp. 255-260) https://doi.org/10.1016/0165-1765(81)90075-6.

Staff Report 71 (September 1981)

Lars Peter Hansen and Thomas J. Sargent

Staff Report 70 (September 1981)

Lars Peter Hansen and Thomas J. Sargent

Published in: _Journal of Monetary Economics_ (Vol. 9, No. 3, May 1982, pp. 263-296) https://doi.org/10.1016/0304-3932(82)90020-4.

Working Paper 158 (May 1981)

Published in: _Inflation: Causes and Effects_ Robert E. Hall, Ed., (1982, pp. 41-99), https://www.nber.org/chapters/c11452.
Published in: _Rational Expectations and Inflation_ (2013, 3rd Edition, Chapter 3), https://doi.org/10.23943/princeton/9780691158709.003.0003.
Published in: _The Theory of Inflation_ Michael Parkin, Ed., (1994, Part V, Chapter 13, pp. 433-489).

Working Paper (May 1981)

Published in _Rational Expectations and Inflation_ (2013, 3rd ed.), Chapter 4, https://doi.org/10.23943/princeton/9780691158709.003.0004.

Working Paper 170 (April 1981)

Staff Report 64 (January 1981)

Neil Wallace and Thomas J. Sargent

Published in: _Journal of Political Economy_ (Vol. 90, No. 6, December 1982, pp. 1212-1236) https://doi.org/10.1086/261118. Published in: _The new classical macroeconomics_ (Vol. 2, 1992, pp. 440-464)

Quarterly Review 434 | Summer 1980 (Vol. 4 No. 3)

Published In: _The Rational Expectations Revolution: Readings From the Front Line_ (1994, pp. 31-39).

Working Paper 157 (July 1980)

Thomas J. Sargent and Lars Peter Hansen

Published in _International Economic Review_ (Vol. 24, No. 1, February 1983, pp. 1-20), https://doi.org/10.2307/2526112.

Staff Report 60 (May 1980)

Lars Peter Hansen and Thomas J. Sargent

Staff Report 58 (April 1980)

Published in: _The legacy of Robert Lucas, Jr._ (Vol. 2, 1999, pp. 370-405) Published in: _The reappraisal of econometrics_ (1997, pp. 3-38) Published in: _The new classical macroeconomics_ (Vol. 2, 1992, pp. 61-96) Published in: _Journal of Political Economy_ (Vol. 89, No. 2, April 1981, pp. 213-248) https://doi.org/10.1086/260963.

Staff Report 59 (April 1980)

Lars Peter Hansen and Thomas J. Sargent

Working Paper 147 (January 1980)

Working Paper 135 (January 1980)

Lars Peter Hansen and Thomas J. Sargent

Working Paper 127 (November 1979)

Lars Peter Hansen and Thomas J. Sargent

Published in: _The Legacy of Robert Lucas, Jr._ Kevin D. Hoover, Ed., (Vol. 2, 1999, pp. 330-369).
Published in: _Journal of Economic Dynamics and Control_ (Vol. 2, 1980, pp. 7-46), https://doi.org/10.1016/0165-1889(80)90049-4.

Quarterly Review 333 | Summer 1979 (Vol. 3 No. 3)

Published In: _Time Series Models, Causality and Exogeneity_ (1997, pp. 272-279).

Quarterly Review 321 | Spring 1979 (Vol. 3 No. 2)

Robert E. Lucas, Jr. and Thomas J. Sargent

Published In: _Current Readings on Money, Banking, and Financial Markets_ (1987, pp. 252-267).
Originally published as "After Keynesian Macroeconomics" by Robert E. Lucas and Thomas J. Sargent, _Federal Reserve Bank of Minneapolis Quarterly Review (Spring 1979)_. This article is an edited version of a paper prepared for a conference by the Federal Reserve Bank of Boston and published in Conference Series No. 19, _After the Phillips Curve: Persistence of High Inflation and High Unemployment (June 1978)_, by the Federal Reserve Bank of Boston. Reprinted by the joint permission of the Federal Reserve Banks of Minneapolis and Boston.
Published In: _The Rational Expectations Revolution: Readings From the Front Line_ (1994, pp. 5-30).
Published In: _A Macroeconomics Reader_, Brian Snowdon and Howard Vane, Eds. (1997, ch. 11, pp. 270-294), https://doi.org/10.4324/9780203443965.

Staff Report 40 (April 1979)

Published in: _Carnegie-Rochester Conference Series on Public Policy_ (Vol. 12, 1980, pp. 107-154) https://doi.org/10.1016/0167-2231(80)90024-X.

Working Paper 108 (June 1978)

Staff Report 27 (April 1978)

Published in: _Labor economics_ (Vol. 1, 1995, pp. 209-244) Published in: _Dynamic labor demand and adjustment costs_ (1992, pp. 106-141) Published in: _Journal of Political Economy_ (Vol. 86, No. 6, December 1978, pp. 1009-1044) https://doi.org/10.1086/260726.

Staff Report 26 (January 1978)

Published in: _Journal of Monetary Economics_ (Vol. 5, No. 1, January 1979, pp. 133-143) https://doi.org/10.1016/0304-3932(79)90029-1.

Working Paper 101 (October 1977)

Working Paper 93 (September 1977)

Staff Report 25 (September 1977)

Published in: _Journal of Political Economy_ (Vol. 86, No. 4, August 1978, pp. 673-700) https://doi.org/10.1086/260704.

Working Paper 66 (February 1977)

Working Paper 55 (January 1977)

Christopher A. Sims and Thomas J. Sargent

Working Paper 67 (September 1976)

Working Paper 64 (July 1976)

Working Paper 53 (May 1976)

Published in: _International Economic Review_ (Vol. 18, No. 2, June 1977, pp. 445-462), https://doi.org/10.2307/2525758.

Working Paper 58 (May 1976)

Rusdu Saracoglu and Thomas J. Sargent

Published in: _Journal of Monetary Economics_ (Vol. 4, No. 3, August 1978, pp. 435-458), https://doi.org/10.1016/0304-3932(78)90041-7.

Working Paper 54 (March 1976)

Working Paper 43 (February 1976)

Published in _International Economic Review_ (Vol. 18, No. 1, February 1977, pp. 59-82), https://doi.org/10.2307/2525769.

Working Paper 60 (February 1976)

Published in: _International Economic Review_ (Vol. 20, No. 3, October 1979, pp. 741-758), https://doi.org/10.2307/2525769.

Working Paper 79 (February 1976)

Working Paper 78 (January 1976)

Working Paper 83 (November 1975)

Salih Neftci and Thomas J. Sargent

Published in: _Journal of Monetary Economics_ (Vol. 4, No. 2, April 1978, pp. 315-319), https://doi.org/10.1016/0304-3932(78)90009-0.
Published in: _The Legacy of Robert Lucas, Jr._, Kevin D. Hoover, Ed., (Vol. 2, 1999, pp. 424-428)

Working Paper 22 (September 1975)

Published in _Journal of Political Economy_ (Vol. 84, No. 2, April 1976, pp. 207-238), https://www.jstor.org/stable/1831898.

Working Paper 48 (September 1975)

Published in: _Recent Developments in Macroeconomics_ (Vol. 2, 1991, pp. 111-120).
Published in: _Journal of Political Economy_ (Vol. 84, No. 3, June 1976, pp. 631-640), https://doi.org/10.1086/260465.

Working Paper 41 (May 1975)

Working Paper 23 (March 1975)

Working Paper 21 (January 1975)

Working Paper 29 (August 1974)

Neil Wallace and Thomas J. Sargent

Published in _The New Classical Macroeconomics_ (Vol. 1, 1992, pp. 275-289).
Published in _Essential Readings in Economics_, Saul Estrin, Alan Marin, Eds. (1995, pp. 366-382).
Published in _Journal of Monetary Economics_ (Vol. 2, Iss. 2, April 1976, pp. 169-183), https://doi.org/10.1016/0304-3932(76)90032-5.
Published in _Economic Policy_ (Vol. 1, 1998, pp. 301-315).
Published in _The Foundations of Monetary Economics_ (Vol. 3, 1999, pp. 223-237).

Working Paper 27 (July 1974)

Working Paper 26 (July 1974)

Dale W. Henderson and Thomas J. Sargent

Working Paper 25 (April 1974)

Thomas J. Sargent and Neil Wallace

Working Paper 32 (March 1974)

Working Paper 28 (March 1974)

Working Paper 31 (February 1974)

Working Paper 75 (August 1971)

Published in: _Journal of Money, Credit, and Banking_ (Vol. 5, No. 1, Part 2: The Universities--National Bureau Conference on Secular Stagnation, February 1973, pp. 385-449), https://doi.org/10.2307/1991332.

Show All

Collapse All