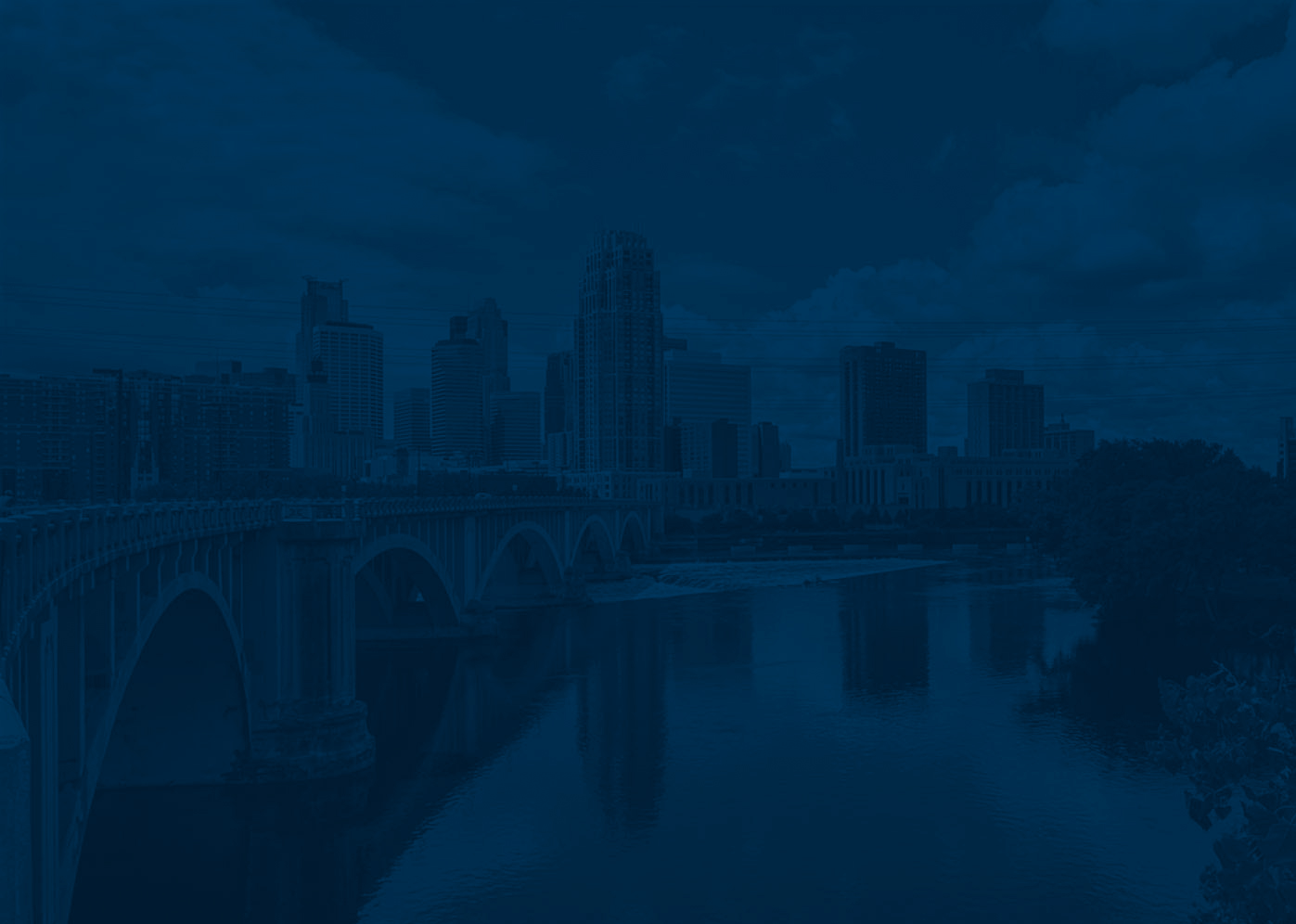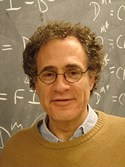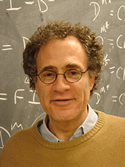 Lawrence J. Christiano Consultant
Lawrence Christiano is the Alfred W. Chase Chair in Business Institutions and a professor of economics at Northwestern University. He has been affiliated with the Bank since 1985 and is currently a research consultant. He has also taught at Carnegie Mellon University and the University of Chicago.
Larry received his B.A. in history and economics and M.A. in economics at the University of Minnesota. He then went on to earn his M.Sc. in econometrics and mathematical economics at the London School of Economics and his Ph.D. at Columbia University. His research has focused on macroeconomic theory, policy, and econometrics.
Larry's work has been published in Journal of Economic Theory, American Economic Review, Review of Economics and Statistics, and numerous other journals. In addition to his work for the Minneapolis Fed, he has also served as a research consultant for the Fed's Board of Governors and the Federal Reserve Banks of Cleveland and Chicago, and has been a visiting scholar at the International Monetary Fund and European Central Bank. He is the recipient of six National Science Foundation grants and is a Fellow of the Econometric Society.
Staff Report 552 (August 2017)

V. V. Chari and Lawrence J. Christiano

Working Paper 666 (October 2008)

Patrick J. Kehoe, V. V. Chari, and Lawrence J. Christiano

Related paper: [Working Paper 667](https://doi.org/10.21034/wp.667 "Working Paper 667") _Technical Notes on Facts and Myths about the Financial Crisis of 2008_

Quarterly Review 2732 | Summer 2003 (Vol. 27 No. 3)

V. V. Chari, Lawrence J. Christiano, and Stefania Albanesi

This study is reprinted, with the permission of the Cambridge University Press, from the book, _Advances in Economics and Econometrics: Theory and Applications_, Eighth World Congress of the Econometric Society, Volume 3, edited by Mathias Dewatripont, Lars Peter Hansen, and Stephen J. Turnovsky, pp. 123-50 (Chapter 4), Cambridge, U.K.: Cambridge University Press, 2003. © 2003 Cambridge University Press. The study was edited for publication in the _Federal Reserve Bank of Minneapolis Quarterly Review_.

Staff Report 319 (August 2003)

V. V. Chari, Lawrence J. Christiano, and Stefania Albanesi

Published in: _Review of Economic Studies_ (Vol. 70, No. 4, October 2003, pp. 715-741) https://doi.org/10.1111/1467-937X.00264.

Staff Report 280 (November 2000)

Michele Boldrin, Lawrence J. Christiano, and Jonas D. M. Fisher

Published in: _American Economic Review_ (Vol. 91, No. 1, March 2001, pp. 149-166) https://doi.org/10.1257/aer.91.1.149. Related paper: [Habit Persistence and Asset Returns in an Exchange Economy](https://doi.org/10.1017/S1365100597003027) Published in: _Macroeconomic Dynamics_ (Vol. 1, No. 2, June 1997).

Staff Report 227 (December 1996)

Lawrence J. Christiano, Charles L. Evans, and Martin Eichenbaum

Published in: _European Economic Review_ (Vol. 41, No. 6, June 1997, pp. 1201-1249) https://doi.org/10.1016/S0014-2921(97)00071-8.

Staff Report 214 (August 1996)

Lawrence J. Christiano and Sharon G. Harrison

Published in: _Journal of Monetary Economics_ (Vol. 44, No. 1, August 1999, pp. 3-31) https://doi.org/10.1016/S0304-3932(99)00015-X.

Working Paper 567 (August 1996)

Patrick J. Kehoe, V. V. Chari, and Lawrence J. Christiano

Supports the article "Optimal Fiscal Policy in a Business Cycle Model" published in _Journal of Political Economy_ (Vol. 102, No. 4, August 1994, pp. 617-652), https://doi.org/10.1086/261949.

Quarterly Review 2012 | Winter 1996 (Vol. 20 No. 1)

Lawrence J. Christiano and Richard M. Todd

Staff Report 200 (November 1995)

Lawrence J. Christiano and Jonas D. M. Fisher

Working Paper 560 (November 1995)

Michele Boldrin, Lawrence J. Christiano, and Jonas D. M. Fisher

Staff Report 199 (September 1995)

Lawrence J. Christiano and Wouter den Haan

Published in: _Journal of Business and Economic Statistics_ (Vol. 14, No. 3, July 1996, pp. 309-327) https://doi.org/10.2307/1392445.

Working Paper 529 (June 1994)

Lawrence J. Christiano and R. Anton Braun

Staff Report 171 (May 1994)

Lawrence J. Christiano and Jonas D. M. Fisher

Published in: _Journal of Economic Dynamics and Control_ (Vol. 24, No. 8, July 2000, pp. 1179-1232) https://doi.org/10.1016/S0165-1889(99)00016-0.

Working Paper 520 (October 1993)

Lawrence J. Christiano, Patrick J. Kehoe, and V. V. Chari

Staff Report 160 (July 1993)

Patrick J. Kehoe, V. V. Chari, and Lawrence J. Christiano

Published in: _Journal of Political Economy_ (Vol. 102, No. 4, August 1994, pp. 617-652) https://doi.org/10.1086/261949.

Staff Report 158 (July 1993)

Patrick J. Kehoe, V. V. Chari, and Lawrence J. Christiano

Published in: _Journal of Monetary Economics_ (Vol. 37, No. 2, April 1996, pp. 203-223) https://doi.org/10.1016/S0304-3932(96)90034-3.

Discussion Paper 70 (July 1992)

Lawrence J. Christiano and Martin Eichenbaum

Published In: Journal of Money, Credit, and Banking (Vol. 27, No. 4, November 1995, pp. 1113-1136) https://doi.org/10.2307/2077793
Published In: Federal Reserve Bank of Chicago Economic Perspectives (Vol. 16, No. 6, November-December 1992, pp. 2-14)


Staff Report 150 (January 1992)

Lawrence J. Christiano and Martin Eichenbaum

Published in: _American Economic Review_ (Vol. 82, No. 2, May 1992, pp. 346-353)

Staff Report 147 (November 1991)

Patrick J. Kehoe, V. V. Chari, and Lawrence J. Christiano

Published in: Journal of Money, Credit, and Banking (Vol 23, Num 3, August 1991 (part 2), pp. 519-539) https://doi.org/10.2307/1992686. Published in: _Political economy, growth, and business cycles_ (1992, pp. 283-305)

Working Paper 478 (May 1991)

Lawrence J. Christiano and Martin Eichenbaum

Technical appendix for [Staff Report 150](https://doi.org/10.21034/sr.150 "Staff Report 150").

Quarterly Review 1511 | Winter 1991 (Vol. 15 No. 1)

Published In: _The Rational Expectations Revolution: Readings from the Front Line_ (1994, pp. 427-482)

Working Paper 473 (January 1991)

Patrick J. Kehoe, V. V. Chari, and Lawrence J. Christiano

Working Paper 467 (November 1990)

Working Paper 456 (April 1990)

Lawrence J. Christiano, Martin Eichenbaum, and S. Rao Aiyagari

Published in: _Journal of Monetary Economics_ (Vol. 30, No. 1, October 1992, pp. 73-86), https://doi.org/10.1016/0304-3932(92)90045-4.

Discussion Paper 25 (March 1990)

Lawrence J. Christiano, Martin Eichenbaum, and S. Rao Aiyagari

Discussion Paper 24 (January 1990)

Lawrence J. Christiano and Martin Eichenbaum

Published In: Real business cycles: A reader (1998, pp. 179-199)
Published In: Business cycle theory (1995, pp. 397-417)
Published In: American Economic Review (Vol. 82, No. 3, June 1992, pp. 430-450)


Staff Report 129 (January 1990)

Lawrence J. Christiano, David A. Marshall, and Martin Eichenbaum

Published in: _Econometrica_ (Vol. 59, No. 2, March 1991, pp. 397-423) https://doi.org/10.2307/2938262.

Quarterly Review 1341 | Fall 1989 (Vol. 13 No. 4)

Discussion Paper 18 (October 1989)

Lawrence J. Christiano and Martin Eichenbaum

Working Paper 415 (September 1989)

Replaced by IEM Discussion Paper #9 (January 1989).
Published in _Journal of Business and Economic Statistics_ (Vol. 8, Iss. 1, 1990, pp. 23-26), https://doi.org/10.1080%2F07350015.1990.10509768

Quarterly Review 1322 | Spring 1989 (Vol. 13 No. 2)

Discussion Paper 9 (January 1989)

Discussion Paper 10 (January 1989)

Lawrence J. Christiano and Terry J. Fitzgerald

Working Paper 380 (December 1987)

Supports "Why Does Inventory Investment Fluctuate so Much?" _Journal of Monetary Economics_ (Vol. 21, Iss. 2-3, March-May 1988, pp. 247-280), https://doi.org/10.1016/0304-3932(88)90032-3.

Working Paper 448 (November 1987)

Comment for Romer, Paul M., "Crazy Explanations for the Productivity Slowdown." _NBER Macroeconomics Annual_, Fischer, Stanley, Ed., (Vol. 2, 1987, pp.163-202), https://www.nber.org/chapters/c11101.

Quarterly Review 1141 | Fall 1987 (Vol. 11 No. 4)

Published In: _The Rational Expectations Revolution: Readings from the Front Line_ (1994, pp. 391-425)

Working Paper 335 (November 1987)

Lawrence J. Christiano, Martin Eichenbaum, and David A. Marshall

Published in _Econometrica_ (vol. 59, no. 2, March 1991, pp. 397-423), https://doi.org/10.2307/2938262.

Working Paper 427 (October 1987)

Working Paper 369 (August 1987)

Lawrence J. Christiano and Lars Ljungqvist

Supports [Staff Report 108](https://doi.org/10.21034/sr.108 "Staff Report 108"), which is a preliminary version of "Money Does Granger-Cause Output in the Bivariate Money-Output Relation", _Journal of Monetary Economics_ (Vol. 22, No. 2, 1988, pp. 217-235), https://doi.org/10.1016/0304-3932(88)90020-7.

Working Paper 306 (June 1987)

Lawrence J. Christiano and Martin Eichenbaum

Published in: _Carnegie-Rochester Conference Series on Public Policy_ (Vol. 26, Spring 1987, pp. 63-130), https://doi.org/10.1016/0167-2231(87)90022-4.

Working Paper 301 (May 1987)

Working Paper 357 (May 1987)

Lawrence J. Christiano and Martin Eichenbaum

Published in: _The Rational Expectations Equilibrium Inventory Model: Theory and Applications_ (1989, pp. 70-108).
Published in: _Carnegie-Rochester Conference Series on Public Policy_ (Vol. 26, Spring 1987, pp. 63-130), https://doi.org/10.1016/0167-2231(87)90022-4.

Working Paper 339 (March 1987)

Published in _Journal of Monetary Economics_ (Vol. 21, Iss. 2-3, March-May 1988, pp. 247-280), https://doi.org/10.1016/0304-3932(88)90032-3.

Working Paper 338 (February 1987)

Staff Report 108 (February 1987)

Lawrence J. Christiano and Lars Ljungqvist

Published in: _Journal of Monetary Economics_ (Vol. 22, No. 2, 1988, pp. 217-235) https://doi.org/10.1016/0304-3932(88)90020-7.

Staff Report 106 (January 1987)

Published in: _American Economic Review_ (Vol. 77, No. 2, May 1987, pp. 337-341)

Quarterly Review 1031 | Summer 1986 (Vol. 10 No. 3)

Working Paper 302 (April 1986)

Working Paper 303 (March 1986)

Working Paper 304 (March 1986)

Lawrence J. Christiano and Martin Eichenbaum

Staff Report 101 (December 1985)

Published in: _Journal of Economic Dynamics and Control_ (Vol. 9, No. 4, December 1985, pp. 363-404) https://doi.org/10.1016/0165-1889(85)90012-0.

Working Paper 361 (December 1985)

Lawrence J. Christiano and Martin Eichenbaum

Working Paper 163 (November 1981)

Working Paper 165 (November 1980)

Show All

Collapse All